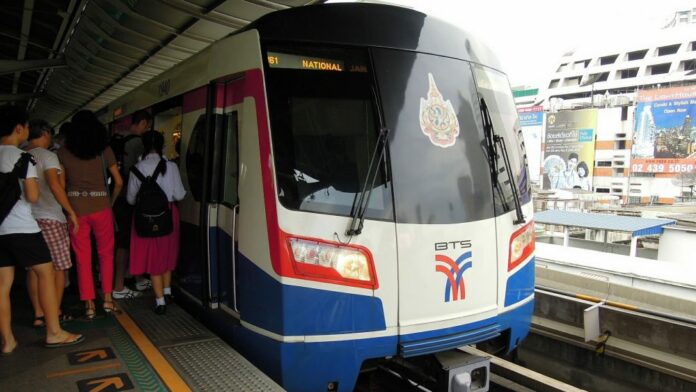 BANGKOK — After a passenger fainted and fell onto a skytrain track Wednesday morning, a BTS representative said all stations have a first aid room.
The unidentified woman was safely rescued following the incident at BTS Ratchathewi and suffered only minor injuries from the fall, the company said, adding that passengers can contact staff to seek medical assistance at every station.
"We have first aid rooms at every BTS station including the extension line," a BTS representative said Wednesday morning. "When passengers don't feel well, they can contact staff immediately."
The representative said 12 busy stations – including BTS Mo Chit, BTS Victory Monument, BTS Phrom Phong, BTS Sala Daeng and BTS Bearing – also have Automated External Defibrillators, or AEDs.
Every staff receives first-aid training, the person added.
Similar to the BTS's policy on toilets, there are no signs indicating the availability of first aid rooms. The BTS chairman of Advisory Board said July 21 that if toilet signs were posted, "there will be many people using it and it won't be enough."
Related stories: