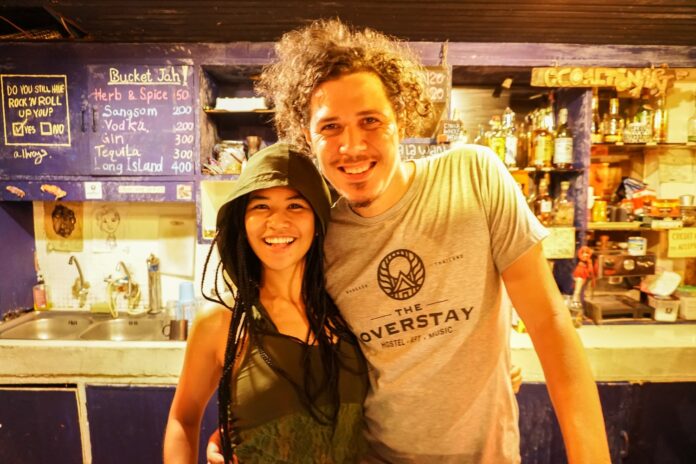 Inside a hostel sheltering sub-budget backpackers, an effeminate gay man slowly spreads his arms in tai chi movements. Across the room, other guests drink at the bar, chew on mushroom bruschetta and listen to Guerilla Poubelle blare from a laptop.
"It's an anathippatai song," the motley venue's French owner explains in fluent Thai using a term some born to the language may not be familiar with for "anarchy."
It's a typical scene at The Overstay, a shophouse across the river in Pinklao where offbeat characters partake of the lifestyle boheme. For a decade, it's been more than a place to crash, with five floors (and rooftop) given over to art, music, induced states of consciousness and everything underground they can think of.
Later this year it will throw itself a huge birthday party to celebrate 10 years with art exhibitions, short films, dozens of bands, Japanese rope bondage, wrestling and much more.
In 2008, Yuval Schwok took over two joined shophouses near Soi Charansanitwong 40, which at the time was a brothel called Virgin Club. Shrugging off the locals who said it was haunted, Schwok moved in and turned the place into a hostel.
A typical Tripadvisor review may use the words "worst hotel ever" and it has been called Bangkok's "dirtiest, skuzziest" place to stay. But for those comfortable on the fringes of experience and, well, comfort, The Overstay offers one of the best hangouts for hippies and life-experience hunters.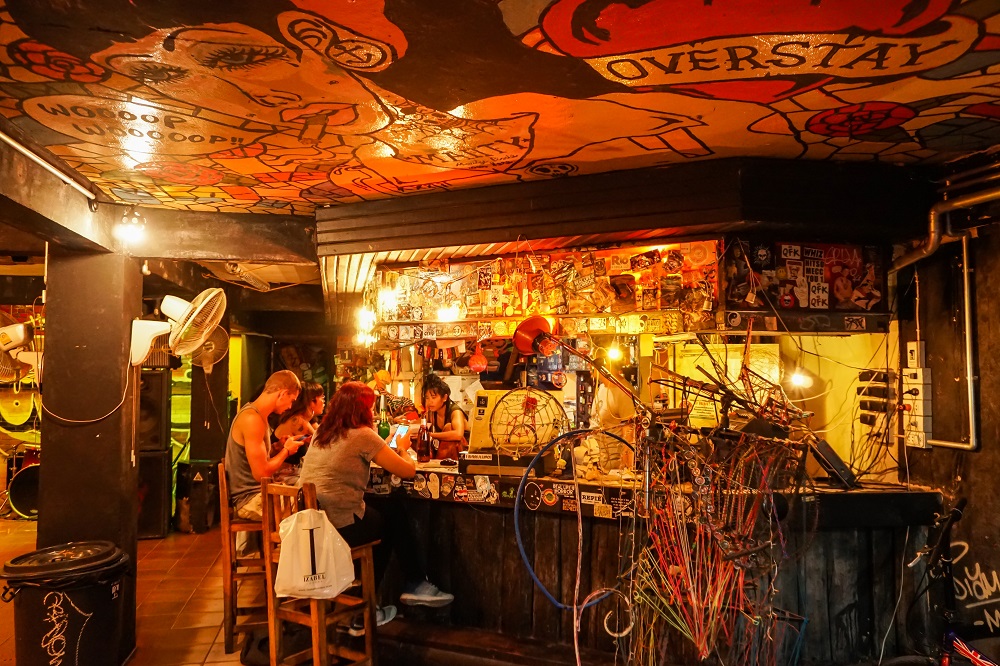 Walking in, guests are welcomed by the two bar dogs, Guinness and Amaretto, as well as a few indifferent cats curled on the pool table. Hostel guests fill the bar, chatting and drinking, not far from a musical space occupied by a drum set, instruments and speakers.
In the back are a few laundry machines and a vegetarian kitchen. No meat is allowed in the building.
The rooms are the cheapest in the city, so don't expect comfort. They run 200 baht to 300 baht (sans air-conditioner) while a little air-cooled comfort runs 400 baht a night. Bunk up in a dorm for 125 baht per night.
The name of the hostel, a reference to that victimless crime of many underemployed foreigners, is not a coincidence. Like Thailand as a whole, some have stayed longer than intended.
"The longest stay? It's this Chinese writer who stayed here for four months," Yuval said as he led the way to the rooftop.
For the past decade, the venue has been a hub for travelers to keep in touch with all types of lifestyle and cultures. One day the rooftop might see people trying acro yoga poses, or revelers bombarding each other with colored powder on the Hindu festival of Holi.
There was even a head-shaving charity party for regulars to show solidarity with Yuval after police raided the place and he was shorn of his dreadlocks on his way to a few nights in jail. He was eventually acquitted of wrongdoing.
Volunteers and fellow travelers come by to help out in exchange for accommodation.
"Art is everywhere" can apply literally to the place. Like a mini mecca of street art, every wall is filled with murals, graffiti tags and scribbles. The floor of dorm room is a mosaic, and a painting of the Goddess of Death dominates a double-bed room.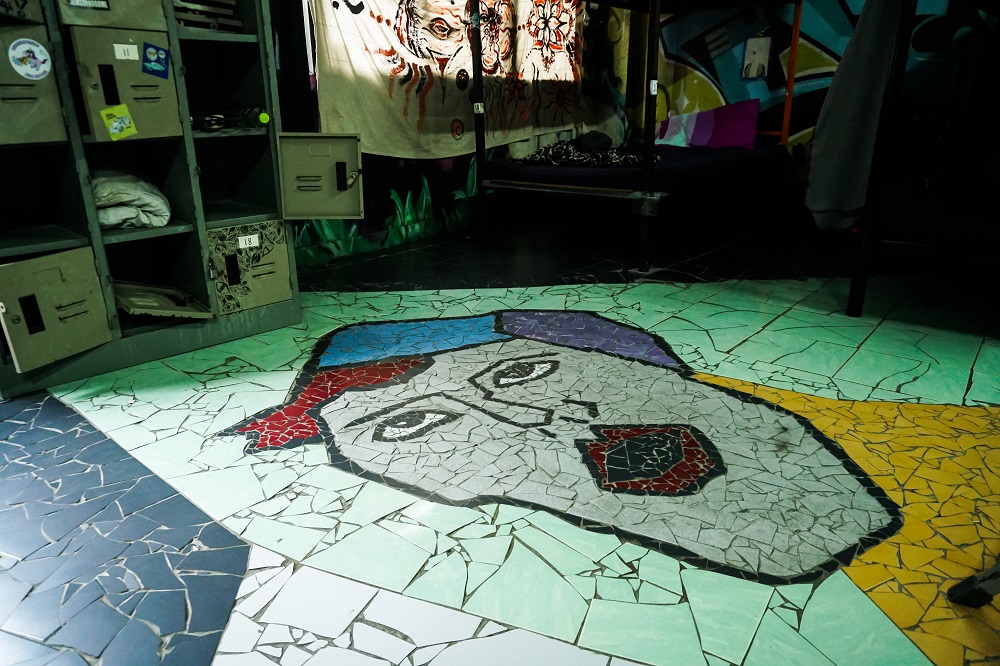 "Our style is there is no style," Yuval said.
The 33-year-old, Israeli-born Frenchman has lived in Bangkok over 12 years. Before The Overstay took over his life, he organized gigs at venues around the city.
Yuval's underground connections helped bring in gigs such as a Myanmar punk band screaming to help empty stomachs and the reggae of Jamaican legend Johnny Osbourne. All kinds of music genres are welcome, from mor lam and hard rock to rap and world music.
"An old guy from Udon Thani flew here just to see D.O.A. playing," said Pornpiroon "Fon" Supannafai, Yuval's girlfriend, referring to the hardcore '80s group who performed last year.
Fon found out about the venue in 2010 when she was interning in Bangkok and followed her favorite band Srirajah Rockers to The Overstay.
Last year, Fon sold her bar in Khon Kaen and moved to work full-time as the hostel-venue's manager as Yuval's focus has been consumed by another dream.
He's been preoccupied with a years-long project to refit a rice barge into a floating vessel of culture – think The Overstay but unmoored from terrestrial limitations. He calls it Bangkok Island. When it is finished next month, it will offer 500sqm of event space that can accommodate up to 350 people.
The two lovebirds plan to wed on the boat.
Find The Overstay near Soi Charansanitwong 40. Since the extended Blue Line MRT Bang Yi Khan station in front of the hostel is still unfinished, the nearest transpo remains a river boat to the Phra Pinklao pier, then a short taxi ride.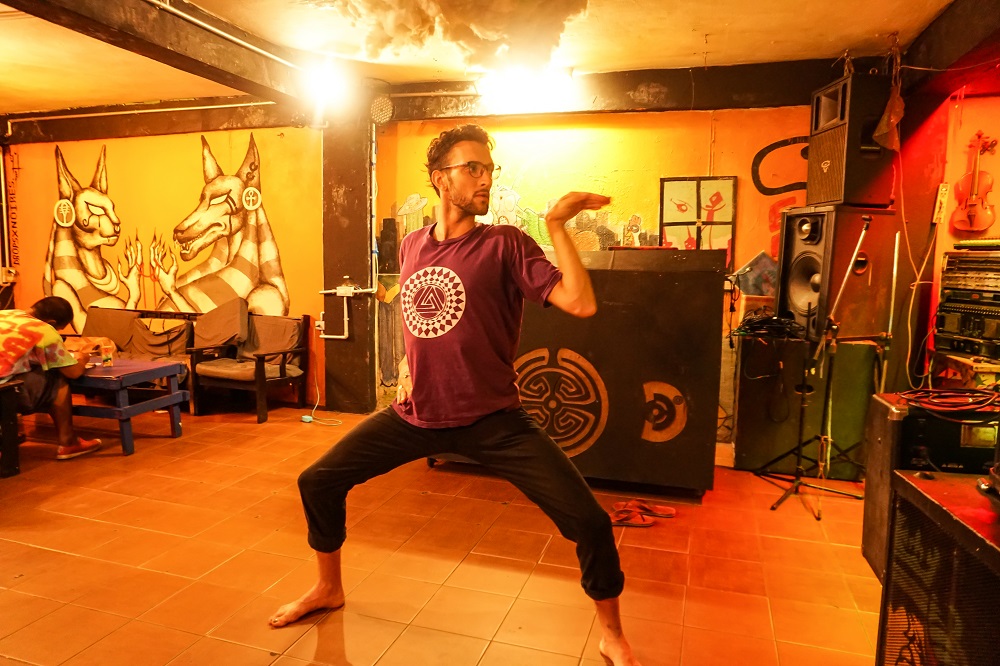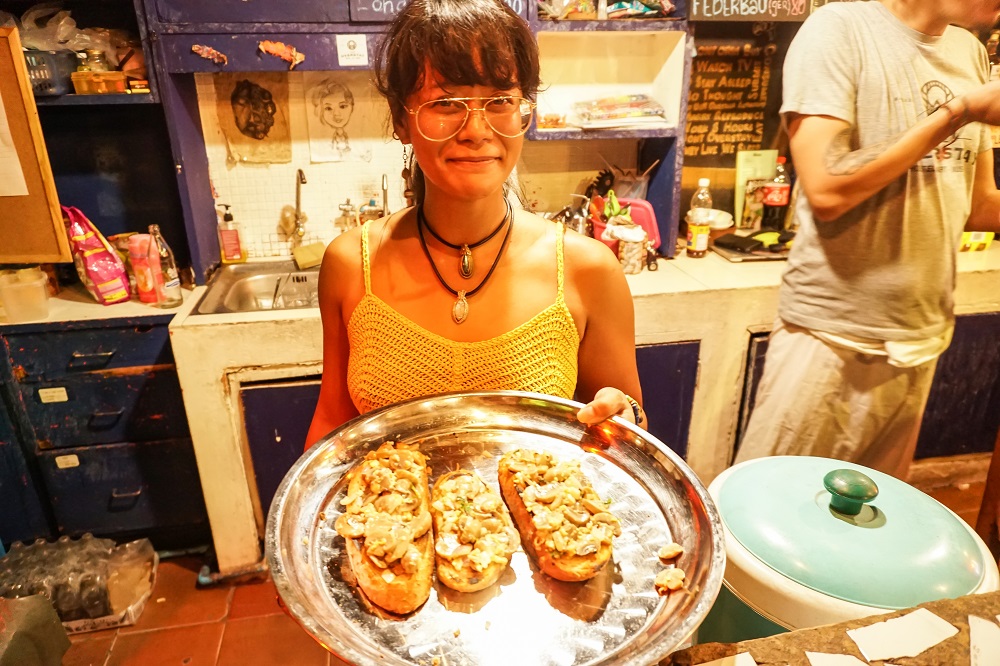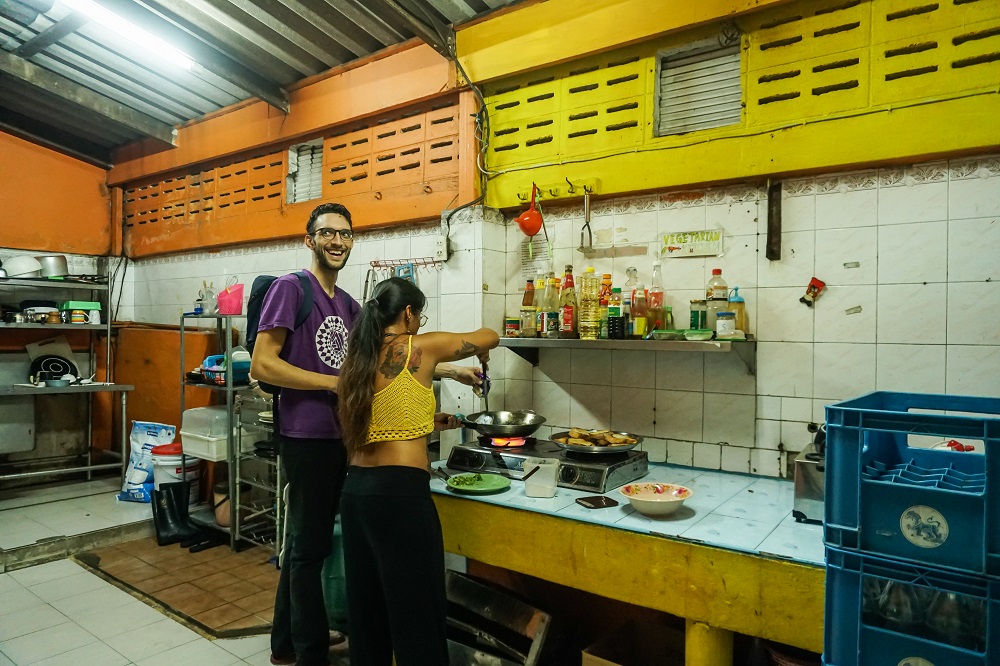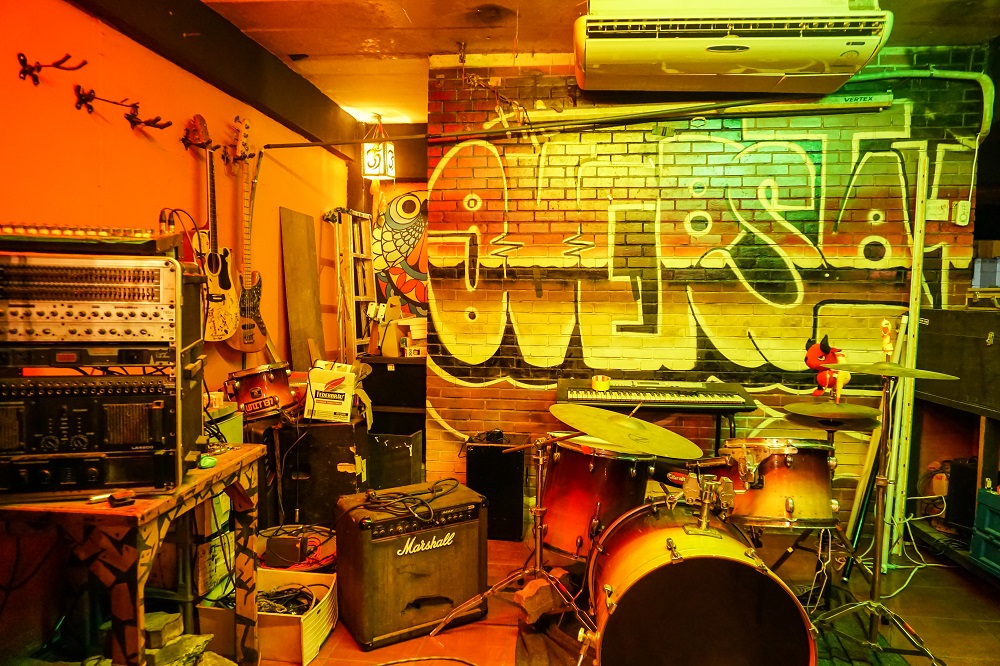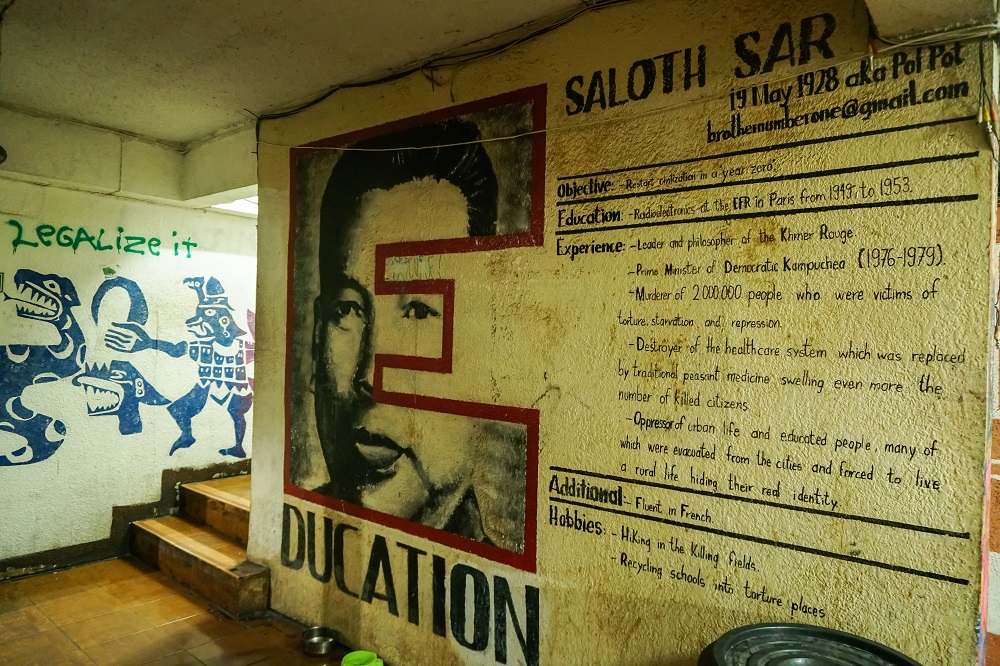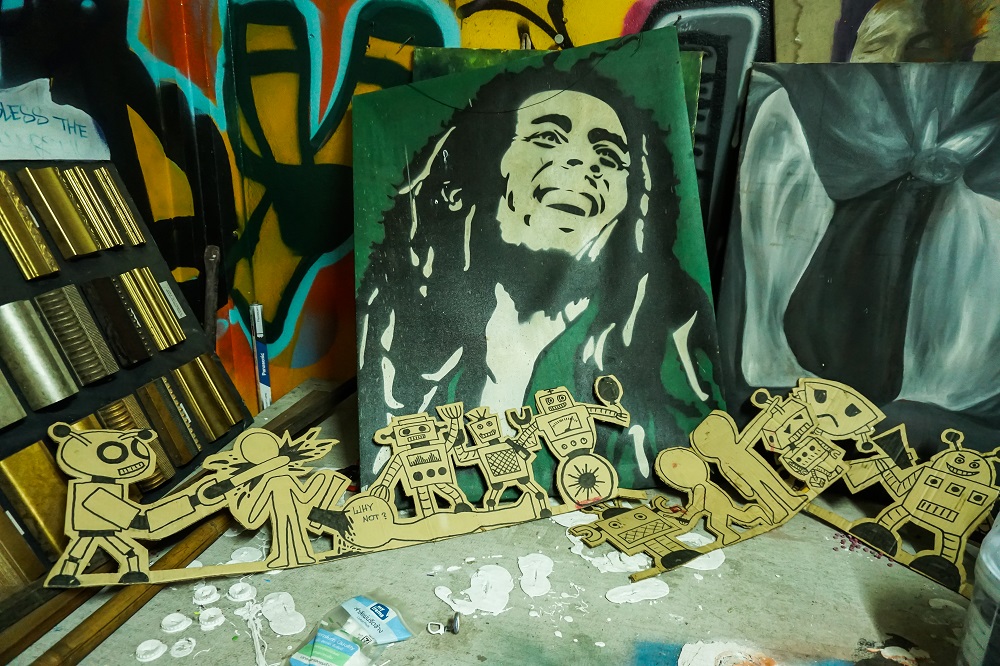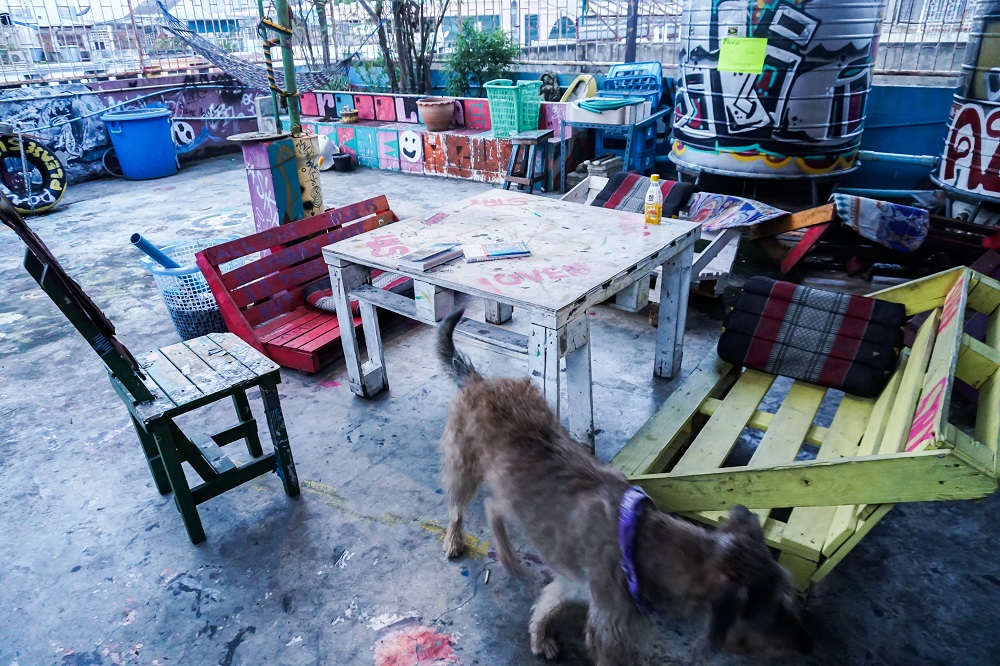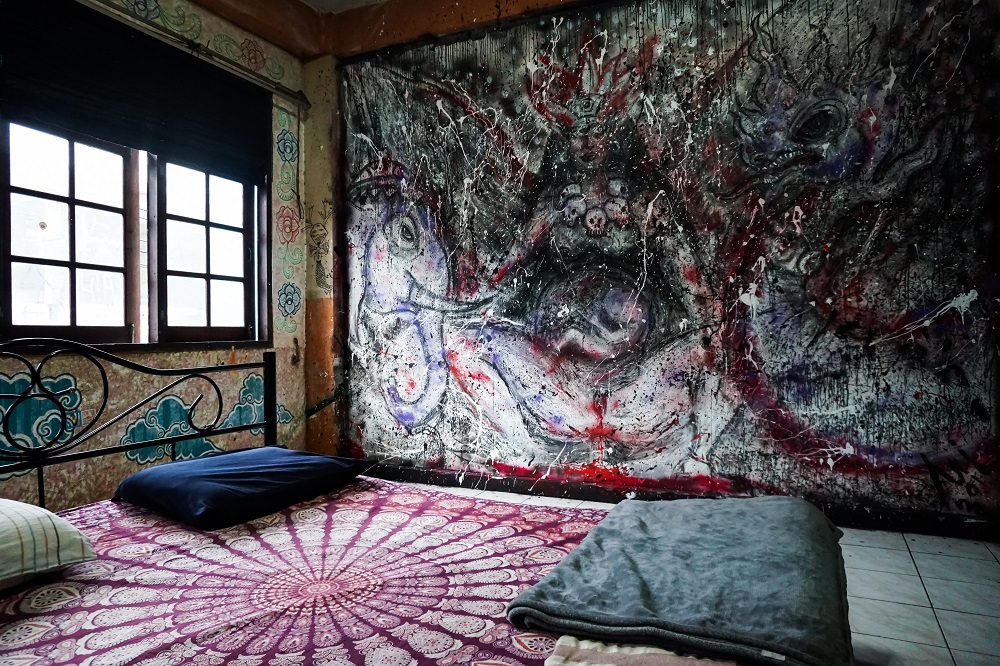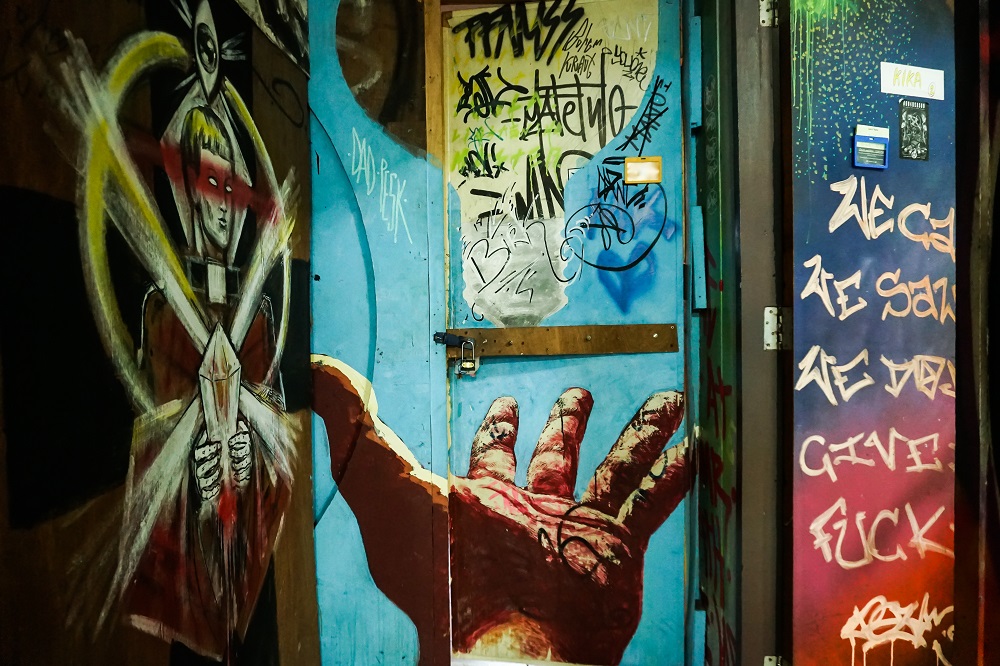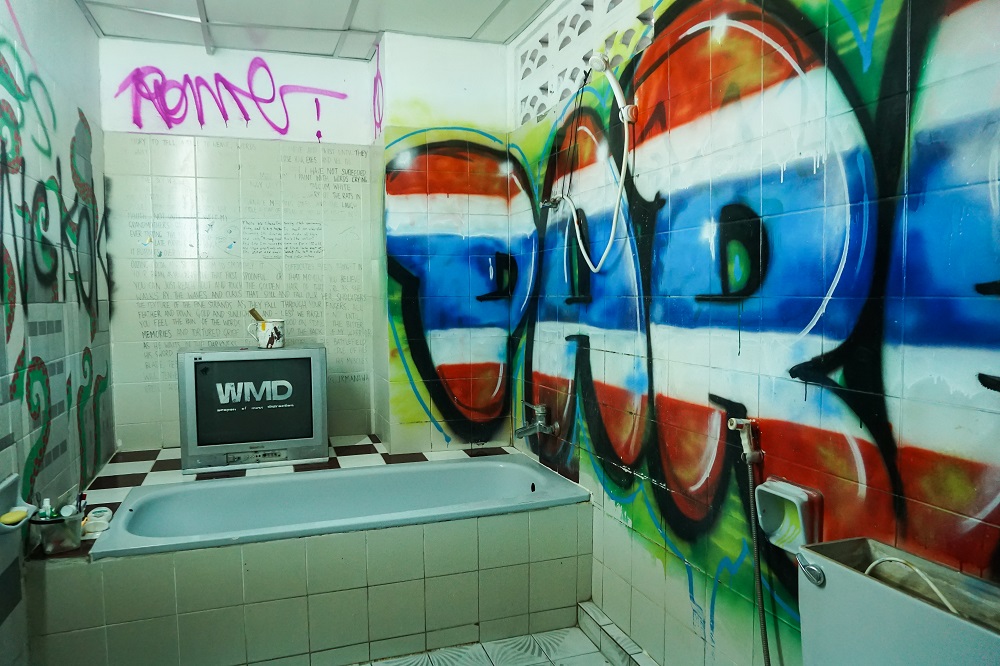 Related stories:
Ship Shape: Frenchman Refits Rice Barge Into Floating Stage