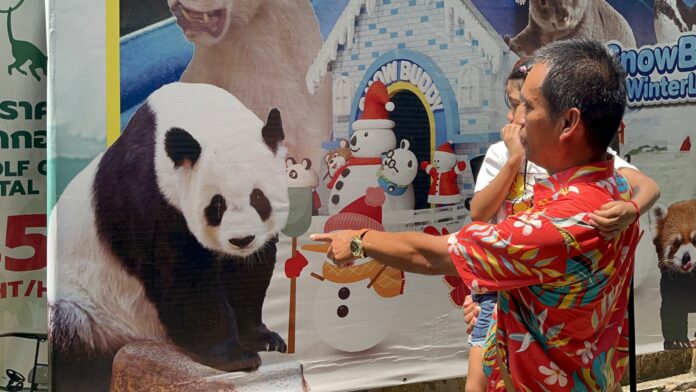 A 6-year-old girl from Nan province came to the Chiang Mai Zoo today to see Lin Hui, a famous female panda. She was very sad to learn that she would never get to see Lin Hui again, after the Chiang Mai Zoo announced the death of Lin Hui at the age of 21 on April 19, 2023.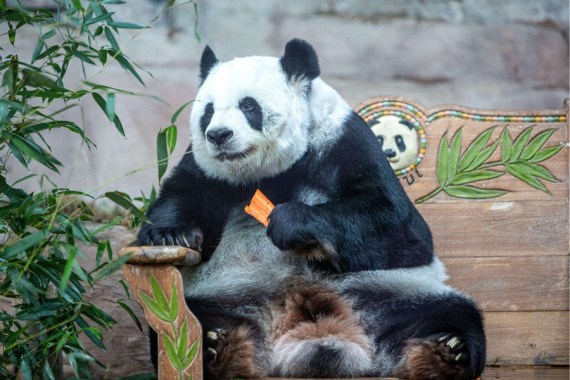 The girl's grandpa told reporters that his 6-year-old granddaughter wanted to see the Lin Hui panda, but all she found was a sign saying that it was closed for repairs. She was very sad because of this. They didn't know that Panda Lin Hui had already died before they went to the Chiang Mai Zoo. When his granddaughter heard that the panda had died, it broke her heart.
The girl said she wanted to see the panda, which she had never seen before. She planned to come and feed Lin Hui the panda. This news made her very sad.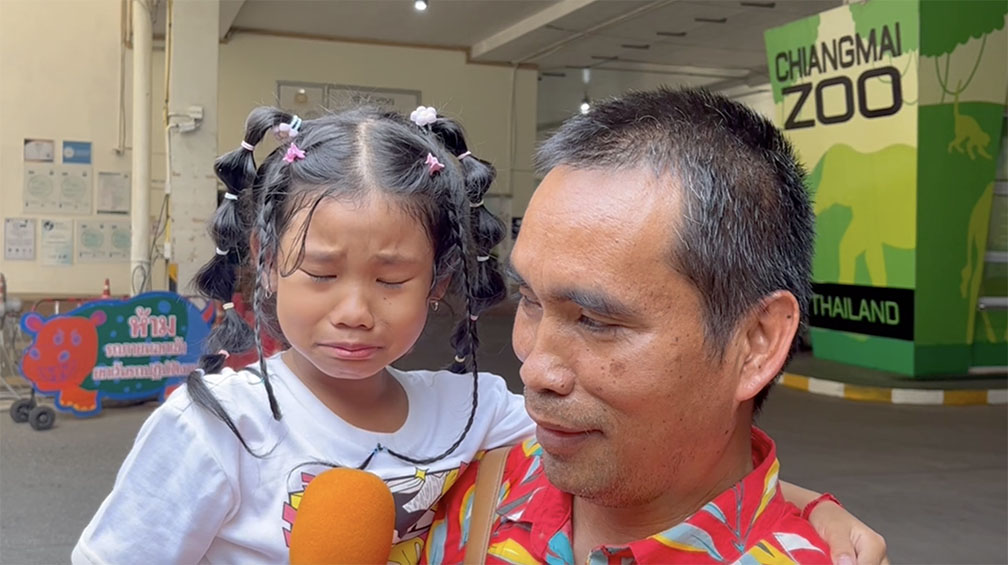 During the interview, the girl cried, so her grandfather took her to look at Lin Hui's picture attached to the entrance of the zoo. But that makes the child cry even louder, until her grandfather and relatives have to take her to travel to other places.
It was reported that Lin Hui had been experiencing irregular symptoms since April 18 and was under intensive care by staff and experts from China. Unfortunately, she passed away at 1 a.m. April, 19. Chiang Mai Zoo said Lin Hui died of old age.
The remark came as some speculate PM2.5 microdust particles may have played part. On Tuesday, a Chinese tourist took the last photos of the panda hours before she passed away and posted them online. It shows that Lin Hui was bleeding from her nose and mouth.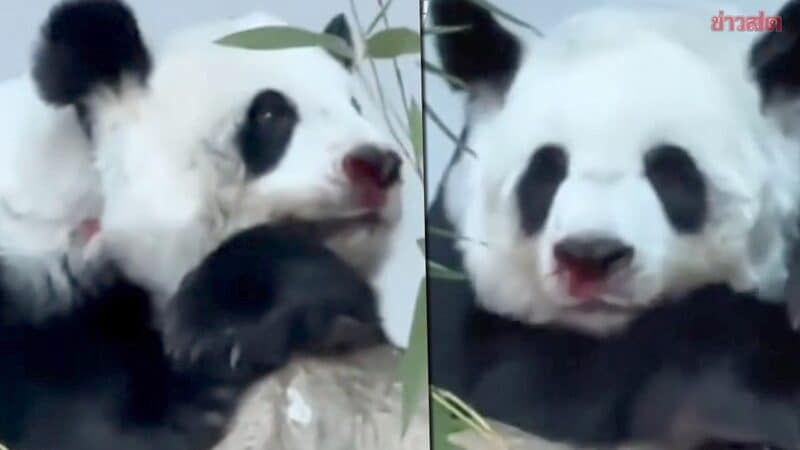 However, Thewarat Vejmanus, a veterinarian who works on the panda study and exhibition project, said that the nosebleeds could be caused by other things besides the PM2.5 situation. The exact reason of death won't be known until Chinese experts do an autopsy again.
Thewarat also explained that the death of Lin Hui at 21 years and 7 months is a mortality in the normal life expectancy of pandas, which is about 20 years. If it compared to human age, Lin Hui would be about 80 years old.
Lin Hui was born on September 28, 2001 at the Chengdu Research Base of Giant Panda Breeding in Chengdu, Sichuan, China. Her father was Pan Pan and her mother was Tang Tang.
Lin Hui arrived at Chiang Mai Zoo on October 12, 2003, along with another male panda named Chuang Chuang, as goodwill ambassadors between Thailand and China. The two pandas have become favourites of the Thai people while living at the zoo. Both have a cub named Lin Ping, a female giant panda born on May 27, 2009 before being sent back to China in 2013.
Lin Hui was voted third-best personality panda worldwide via the Giant Panda Zoo.com website. She was due to be sent back to China later this year on October 22, after her partner Chuang Chuang died of heart failure at Chiang Mai Zoo on September 16, 2019, aged 19.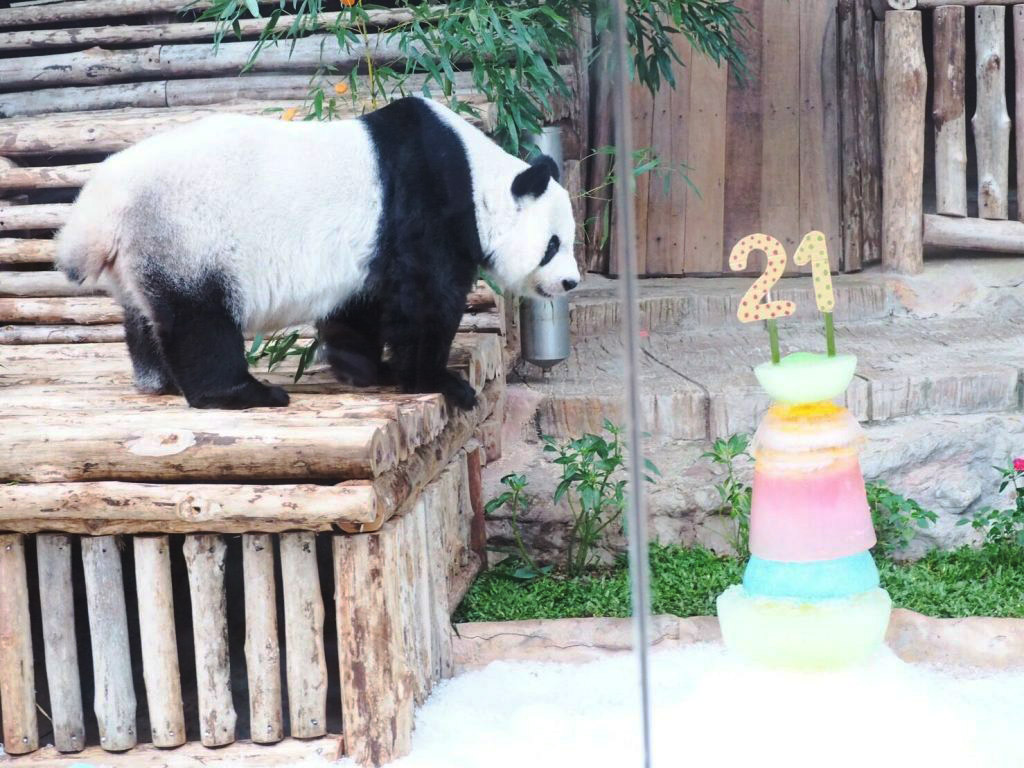 Lin Hui had always been a healthy panda. The zoo celebrated her 21st birthday on  September 28, 2022, with zoo director Wuthichai Muangman, vice consul general Yang Jiong and Lin Hui's fans all attending the event and singing her a birthday serenade.
The death of Lin Hui has triggered a flood of sad posts on Thai social media, underpinning her popularity over the past two decades, while executives from the Zoological Park Organisation of Thailand and the Chiang Mai Zoo put flowers in front of Lin Hui's picture and mourned.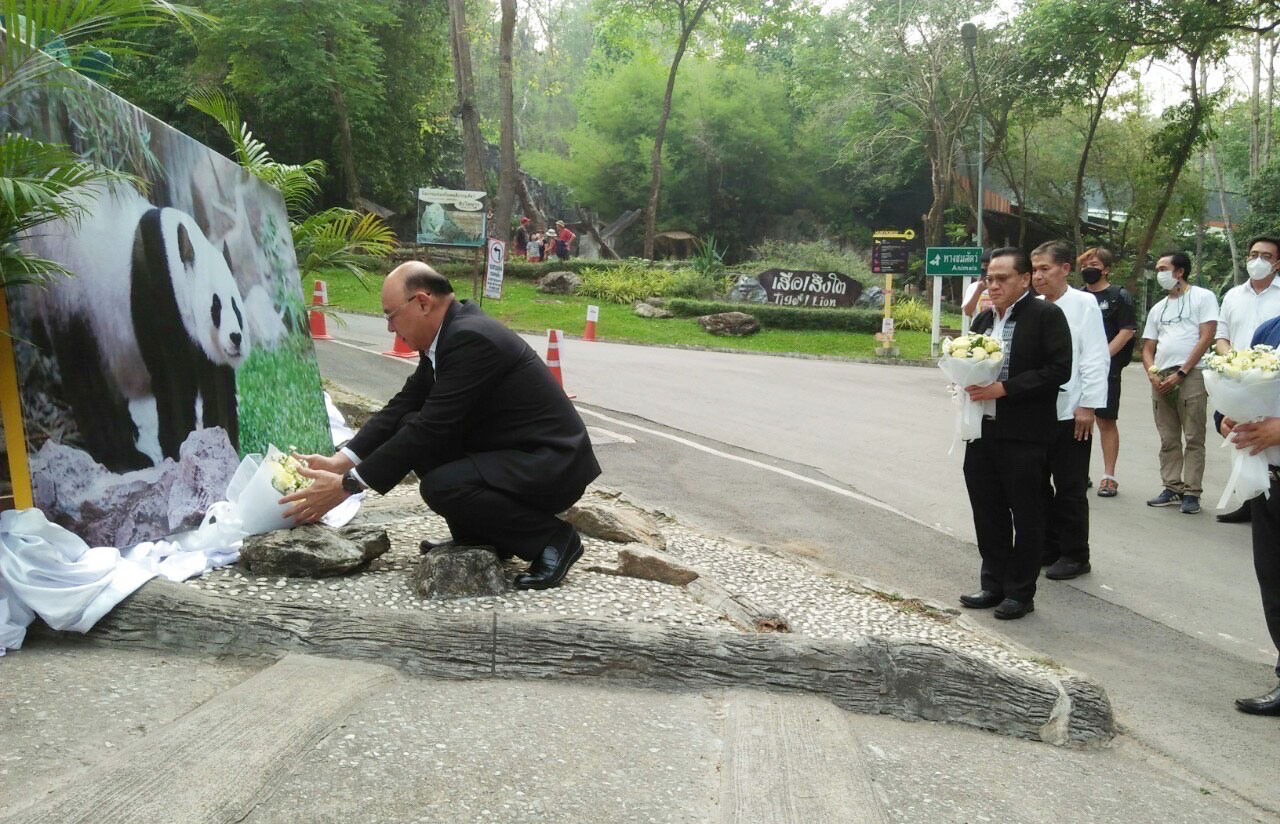 According to Associated Press, the life expectancy of a giant panda in the wild is about 15 years, but in captivity they have lived to be as old as 38. Decades of conservation efforts in the wild and study in captivity saved the giant panda species from extinction, increasing its population from fewer than 1,000 at one time to more than 1,800 in the wild and captivity.