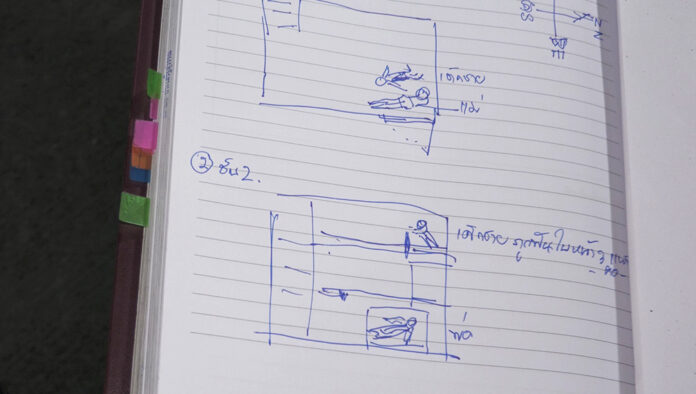 A money-scamming call center gang appears to be responsible for a tragic occurrence in Samut Prakan province in which a family leader murdered his wife and two children before attempting suicide. A mental health expert, however, suggests that while debt may be an important factor, other complex and accumulated problems are likely at play.

Mr. Sanit, 41, slit the throats of his wife and two children, ages 11 and 13, before attempting suicide on August 28. He then contacted his supervisor, Ms. Umm, that night to inform her that he had killed his wife and children.
Ms. Umm rushed to his house in Bang Kaeo Sub-district, Bang Phli District, and found him with self-inflicted wounds. She immediately notified the police, who took him to Bang Phli Hospital for treatment.
Ms. Umm revealed that Sanit had previously consulted her about the threat of foreclosure on his house because he had given a guarantee to his former supervisor six years ago. He had to repay the loan amount of 400,000 baht along with 400,000 baht in interest, for a total of about 800,000 baht. Despite her assurances that a solution could be found, the situation escalated.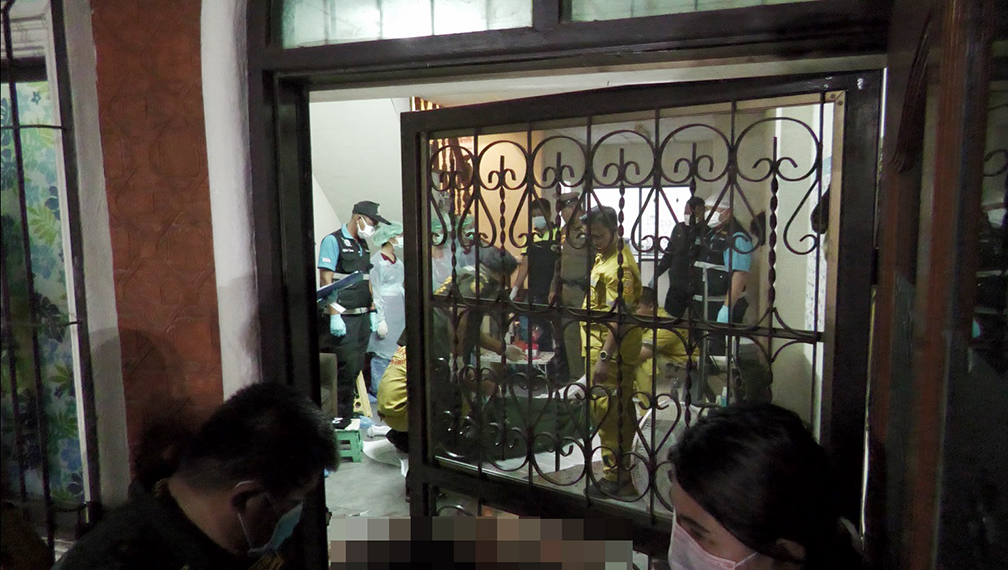 The situation became even more complicated when Sanit's wife tried to help by borrowing money, but she was scammed more than 1.7 million baht by a call center gang. As a result, they were threatened daily by debt collectors. Police concluded that stress related to debt may have contributed to the perpetrator's actions.
On August 29, investigators in Samut Prakan province issued arrest warrants for six people, including Sanit, connected to the case. Apart from Sanit, the perpetrator of the murders, the other five were involved in managing accounts through which his wife transferred money to the fraud gang.
One neighbour stated that he had known this family for a long time and adored their children. This couple are lovely individuals. There is no inclination towards extreme violence. So he regretted that something like this had occurred. The couple had never discussed personal issues with him, but he noticed that subpoenas were often put on their residence.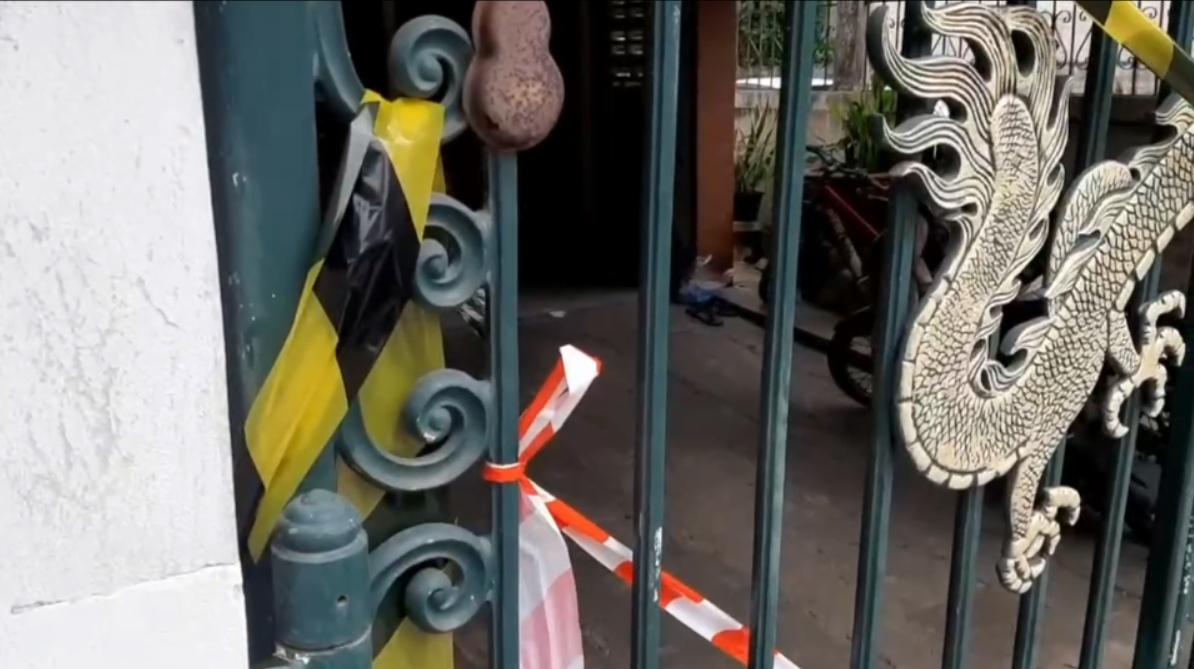 Yongyuth Wongpiromsarn, a consultant with the Department of Mental Health, mentioned that while financial debt could be a factor leading to such decisions, it was probably not the only cause. There may have been a variety of other intertwined issues such as relationship problems and psychological stress.
"Family annihilation is a serious mental health problem, twice as serious as normal. The problem is complex and has accumulated many other problems. [A person then] has negative thoughts due to despair or extreme stress, which leads to violence against himself and members of the family. If someone is aware of their own problems or someone close to them is struggling with them, they should definitely seek help. Without proper help, the negative thoughts can escalate over time," Yongyuth said.
He emphasized that such problems cannot be solved quickly; society as a whole must take care of each other. Individuals should seek help through various channels. He also urged the new government to work efficiently for the benefit of citizens and to help government units work effectively.
_____
Related news: