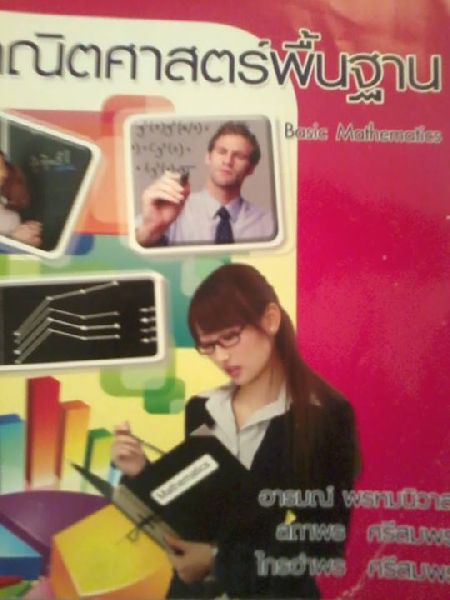 BANGKOK — The Office of Vocational Education Commission (VEC) has ordered a recall of 2,000 high school mathematics textbooks that unwittingly feature a Japanese porn star on the cover.
Chaipruek Serisak, sec-gen of the VEC, said yesterday that the publishers of the "Basic Mathematics" textbook apologised and explained that the cover artists took the image from the internet without proper inquiry.
The artists were not aware that the "teacher" depicted in the photo was in fact an actress in a Japanese AV (adult video), Mr. Chaipruek said.
The resemblance was spotted by a number of Thai internet users last week; Japanese AV industry is immensely popular among young Thai men.
According to Mr. Chaipruek, 3,000 textbooks with the porn star cover have already been printed, and 2,000 of them have been shipped to ten vocational colleges across the country.
"We will recall the problematic textbooks from every college that purchased them, and we will ship textbooks with new covers to them," Mr. Chaipruek said, adding that VEC has now instructed all textbook publishers to refrain from using random images from the internet on their covers.
"The cover and book design will only use drawings or photos taken by the compilers. There will be no more searching for images on the internet," Mr. Chaipruek explained. "We have instructed the publishers to be more careful and strict in their publishing procedure."