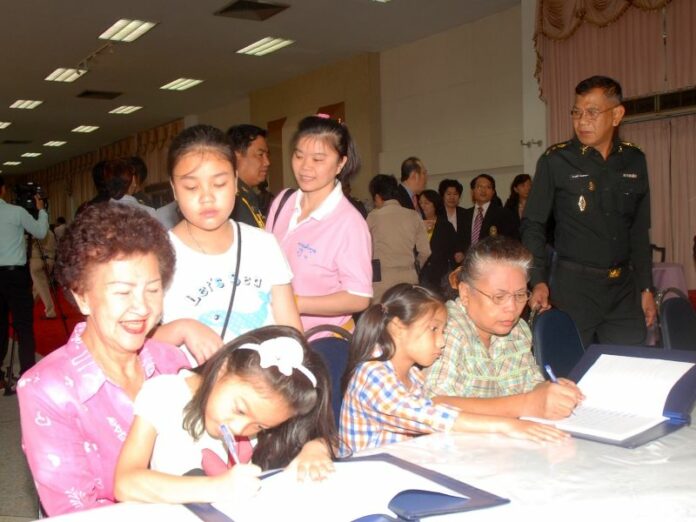 BANGKOK — The youngest daughter of His Majesty the King has been advised to refrain from performing official palace duties as she recovers from a recent bout of illness caused by her auto-immune disease, the palace said in a statement.
Doctors told Princess Chulabhorn Walailak that she can accept an invitation to attend an academic conference in China between 17-21 October, but stressed that Her Royal Highness must not take up too much work during her trip, according to the statement released by the Royal Household Bureau today.
The statement says Princess Chulabhorn was invited to give an opening remark for the conference's session on biodiversity; the princess is routinely portrayed as an accomplished scientist by Thailand's state media.
"The medical team has concluded that if Her Royal Highness feels it is necessary to visit Shanghai, the People's Republic of China, she can do so," the statement says. "However, the team has asked Her Royal Highness to assume work as little as possible."
The 58-year-old princess was admitted to Wichaiyut Hospital in Bangkok in early September to receive treatment for an auto-immune disease called Systemic Lupus Erythematosus (SLE). The disease has caused her to suffer from stomach inflammation and pancreatitis, the palace said.
Her Royal Highness has been recovering at a royal residence on Sattahip Navy Base in Chonburi province since 11 October, according to today's statement.
Meanwhile, her father, King Bhumibol, is still recovering from recent gallbladder surgery at Siriraj Hospital in Bangkok. His Majesty the King, 86, was rushed to hospital from his summer palace in Prachuap Kiri Khan province on the night of 3 October with a high fever.
The palace later stated that doctors removed the monarch's gallbladder in an operation after the organ was discovered to be infected. The king is now currently recovering at Siriraj Hospital.
Both King Bhumibol and Princess Chulabhorn have been in frail health in recent years.
His Majesty the King's health in particular is a cause of anxiety for many Thais. The monarch has been on the throne for more than 60 years and is widely credited with bringing stability to the kingdom.