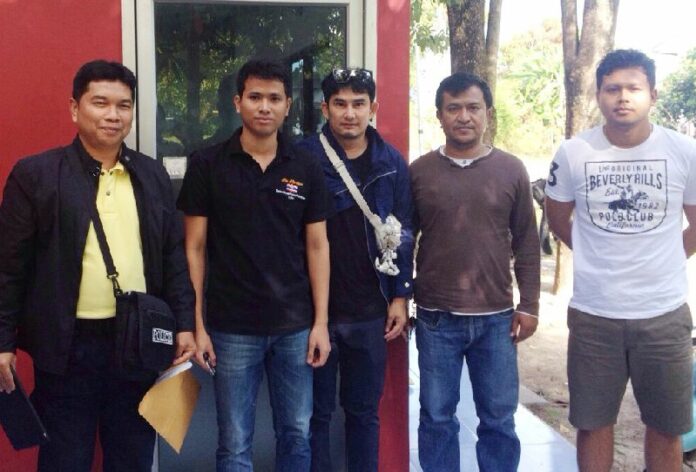 PHUKET – A film director was arrested by police in Phuket for breaking into an abandoned hotel and shooting horror movies based on the tsunami that hit the island ten years ago.
Arnon Mingkwanta, 48, was detained at Phuket International Airport yesterday.
Phuket police say Mr. Arnon, who is better known by his stage name Poj Arnon, is wanted by the authorities on charges of illegal entry because of his intrusion into an abandoned building at Nai Yang Crown Hotel in Talang province between the period of 17-25 June 2014.
According to Pol.Lt.Col. Chalermchai Hernsawasdi, Arnon first applied for a permission from the hotel administration to shoot a film called "Daring to Face Tsunami Ghost" in its premises, but the hotel managers turned down the director's request.
However, Arnon and his crew broke into the hotel and used the location to shoot the film for more than a week, Pol.Lt.Col. Chalermchai said.
"He told the security guards that he had the permission to film at that location," Pol.Lt.Col. Chalermchai said, "Later, the managers know about it, so they … filed charges with Tha Chat Chai Police Station." The arrest warrant on Arnon was approved by the court on 26 December 20
Arnon denied the charges and was released on the bail of 100,000 baht.
The 48-year-old director is well-known in Thailand for his comedy films that feature transgender or gay individuals in the plot line.
On 26 December, residents in Phuket and other southern provinces of Thailand commemorated the 10th anniversary of the Indian Ocean Tsunami that killed more than 100,000 people in the region.
For comments, or corrections to this article please contact: [email protected]