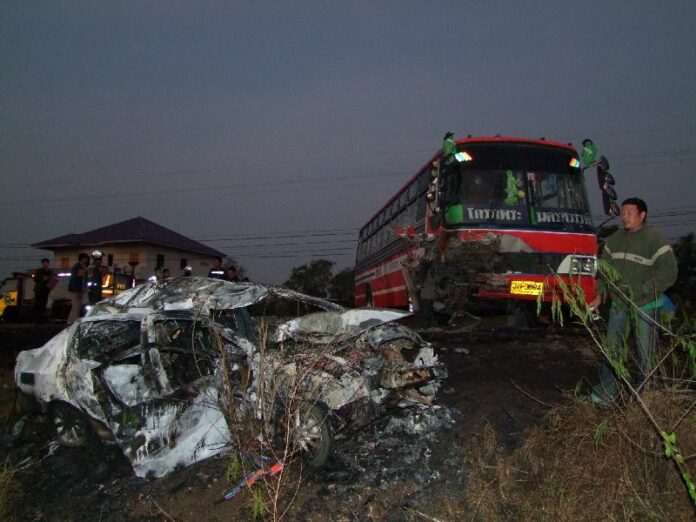 BANGKOK – Nearly 200 people have died in almost 2,000 road accidents in Thailand over the past three days, according to data released by the Department of Disaster Prevention and Mitigation.
The 190 fatalities during these first three of Thailand's so-called "seven dangerous days" is slightly up from last year, when 161 road-related fatalities were recorded between 30 Dec – 2 Jan.
At least 1,800 people were injured in this year's 1,737 accidents, officials say.
The leading cause of crashes on all three days was drunk driving, and more than 80% of the accidents involved motorcyclists.
The most dangerous provinces for accidents this year were Chiang Mai, Nakhon Sawan, and Surat Thani, where 71, 66, and 54 crashes took place respectively.
According to data compiled by the World Health Organisation (WHO), Thailand has the 7th highest number of traffic deaths and injuries in the world.
CORRECTION: The original version of this article mistakenly reported 191 fatalities.