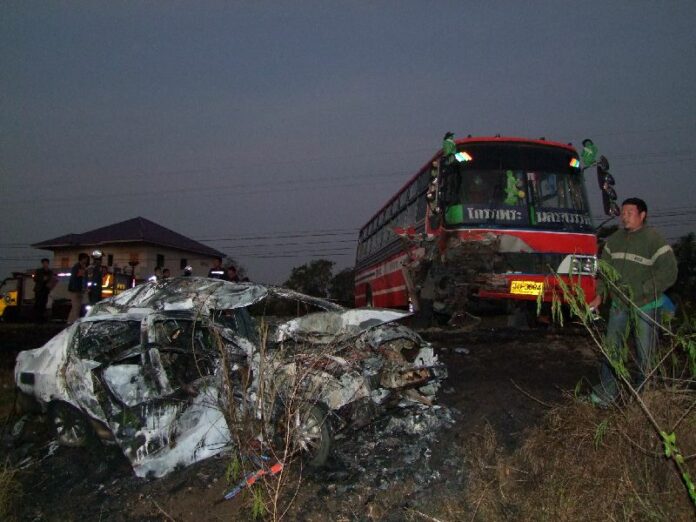 BANGKOK – At least 227 people have died in more than 2,000 road accidents in Thailand over the New Year holiday, officials said on Saturday.
The number of road-related fatalities between 30 Dec and 3 January is slightly up from last year, when 209 people reportedly died in car crashes during the same period.
The week starting on 30 December is known as the "seven dangerous days" in Thailand for its annually high incidence of accidents, most of which are alchohol-related.
At least 2,163 people were also injured in this year's crashes, the vast majority of which involved motorcyclists, said officials from the Department of Disaster Prevention and Mitigation.
The Transportation Research Institute ranks Thailand as the second most dangerous place to drive in the world, with a rate of 44 deaths per 100,000 people, a number nearly twice the global average.
CORRECTION: The original version of this article mistakenly reported the number of fatalities as 270.