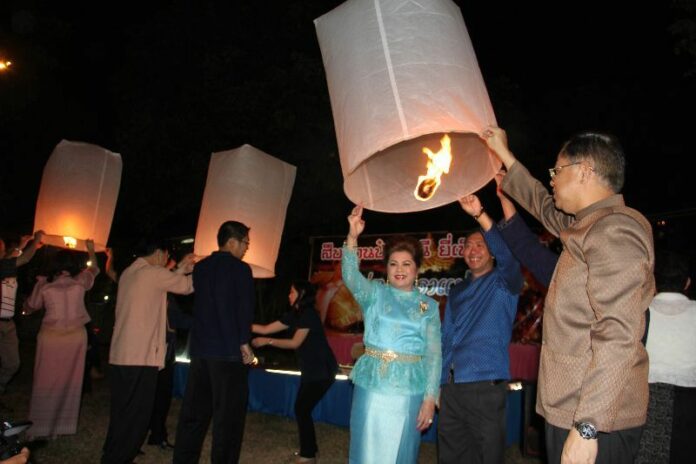 CHIANG MAI — Thai police have been ordered to strictly enforce a ban on releasing sky lanterns before 9pm after a flight was cancelled on New Year's Eve when scraps of a lantern were found in the plane's engine.
The Bangkok Airways flight, an Airbus A320, was scheduled to fly from Chiang Mai to Bangkok.
According to a statement from the airline, "after the aircraft parked at the gate, technicians found a lantern stuck to engine number two and the airline decided to cancel."
The lantern did not cause any lasting damage to the airplane, which later flew to Bangkok without passengers.
"Police have set clear measures about releasing 'kom loy' [flying lanterns]," AFP quoted Royal Thai Police spokesman Pol Maj-General Prawut Thawornsiri as saying yesterday. "It can be done after 9pm but during the New Year holiday, many people released their lanterns in the evening."
The director of Chiang Mai's International Airport said his team collected 200 lanterns inside the airport over New Year's Eve, surpassing the number found during Loy Krathong, a festival in November commonly celebrated with lanterns.
Thai authorities have made repeated efforts to enforce laws regulating the sky lanterns, which consist of small paper balloons buoyed by a flaming paper wick, but so far to little avail.