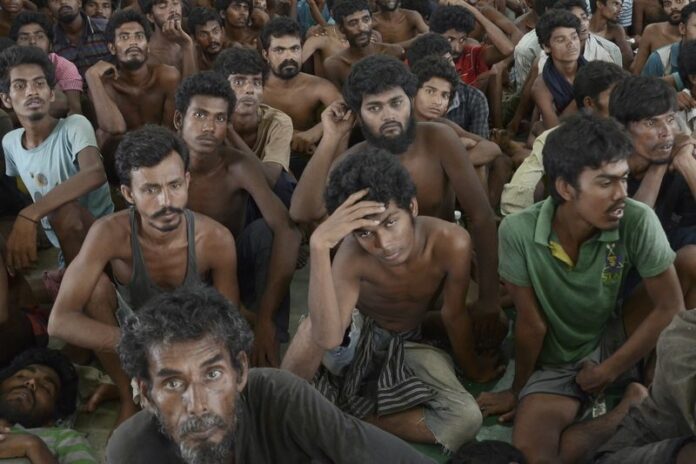 BANGKOK (DPA) — Thailand has called for a regional meeting to discuss the thousands of refugees, many from Myanmar's Rohingya minority, found on boats off several countries this week.
Senior officials from Myanmar, Bangladesh, Malaysia and Indonesia would participate in the May 29 meeting, the Bangkok Post reported, citing the Foreign Ministry.
More than 8,000 migrants were adrift off the coasts of Thailand, Malaysia and Indonesia, the International Organization for Migration (IOM) said Tuesday, posing a potential humanitarian crisis.
Most are thought to be members of Myanmar's ethnic Muslim Rohingya group, with many also from Bangladesh.
"The increasing complexity of the problem demands a multi-faceted approach," the statement was reported as saying. "Countries of origin, transit, and destination must work together to address the problem comprehensively."
Thai Prime Minister Prayuth Chan-ocha had called for a summit, but other countries had opted to send senior officials, the report said.
Representatives from Australia, Cambodia, Laos, the United States, Vietnam and others would also attend, and observers had been invited from the UN High Commission for Refugees, the UN Office on Drugs and Crime and the IOM, the ministry statement was reported as saying.
The IOM's Jeffrey Labovitz said Thailand's recent crackdown on illegal migrants had deterred people smugglers already in transit from landing, leaving thousands of migrants stranded at sea.
Thailand has charged several officials and moved dozens of police officers to inactive posts following the high-profile discovery of mass graves in the south of the country, thought to be of migrants.
Bangladeshis and Rohingyas from Myanmar often attempt to migrate through Thailand en route to the Muslim-majority nations of Malaysia and Indonesia. Many are held in camps in Thailand until their family pay ransom for their safe passage.