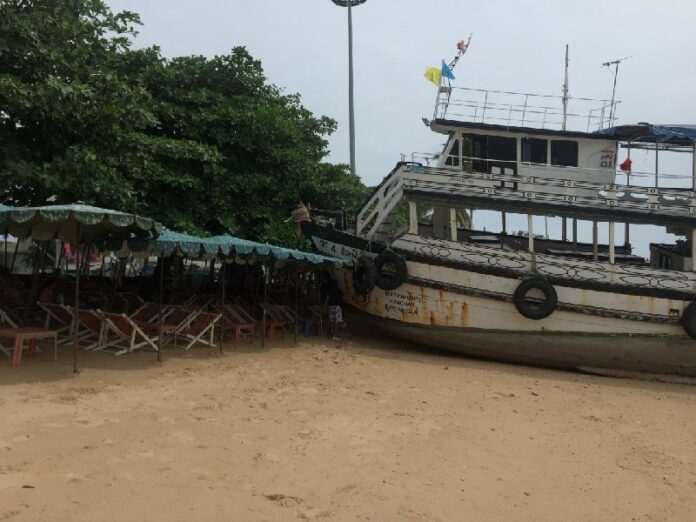 CHONBURI — Thai officials say they have suspended the license of a captain who drunkenly steered a sightseeing ship onto a popular beach in Pattaya after dark.
The tourist boat ran aground at full speed on the night of 19 July, sending foreign tourists on the beach to flee in fear. Police later arrived at the scene and arrested the boat captain, who was visibly intoxicated. No one else was aboard the 47-seat boat at the time, and no injuries have been reported.
Today the Marine Department identified the boat captain as Kampha Arjmala, 50. In a statement released to the press, the department said that Kampha's boat driving license has been suspended for six months for violating navigation laws.
"If Mr. Kampha repeats his wrongdoing, he will be punished with the maximum penalty, which is a permanent revocation of his shipmaster license, and a life time ban from operating any vessel," the statement said.
The boat driven by Kampha will be confiscated for inspection and later returned to its owners, the statement said.
The boat involved in the incident appears to belong to Ithiander company, a Pattaya-based tour agency that caters to Russian tourists. The Marine Department did not say whether the boat's owners will face any legal action.
–