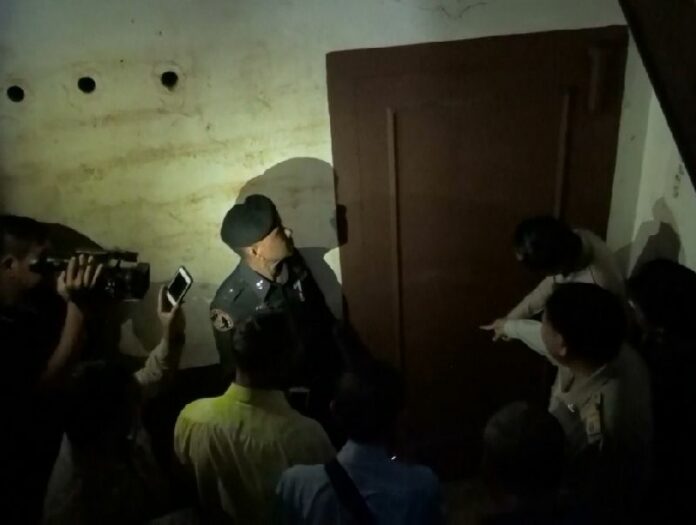 NAKHON SI THAMMARAT — A bid to crack a century-old vault is on hold after railway officials ordered it halted so they could get in on the action.
Officials in Nakhon Si Thammarat's Thung Song district had just announced a master locksmith would use his talents to open the concrete safe room beneath a 108-year-old building when the State Railway of Thailand, which owns the site, put an end to their quest, said the district mayor.
"They told us to suspend the effort yesterday," Songchai Wongwatcharadumrong said Friday. "We were told to wait until senior officials at the state railway have a meeting to discuss what to do and inspect the scene first."
The agency has not said when the meeting or the visit will take place, Songchai said over the telephone today.
Thung Song district officials have tried – and failed – to open the vault since it was first discovered Sunday in the basement of an abandoned building. The building, located next to a major rail junction, reportedly once served as a local branch for Siam Commercial Bank, firing imaginations with speculation there could be all manner of loot waiting behind the very well-locked metal door.
Asked what he thinks might be in the vault, Songchai explained his guarded skepticism.
"I personally think there's nothing inside, because when the bank moved out, they must have carried whatever valuables with them," Songchai said. "But we have to prove it, to be sure."
To reach us about this article or another matter, please contact us by e-mail at: [email protected].