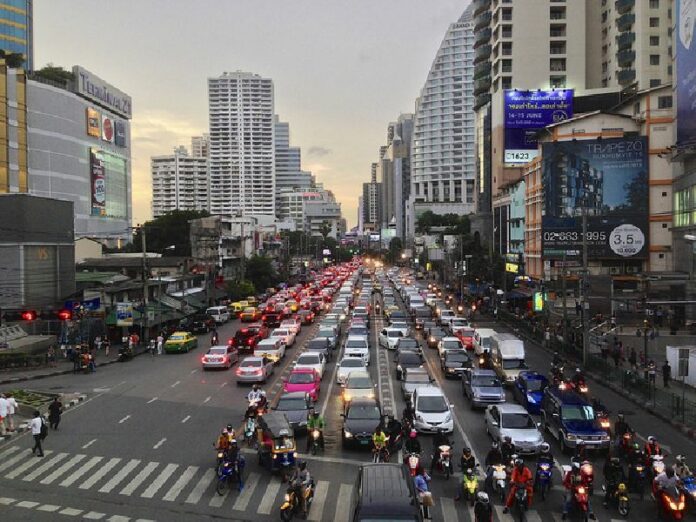 BANGKOK — Starting in February, making random U-turns along Asoke Road will no longer be allowed.
The turns made by drivers, often seeking to enter office buildings, are blamed for contributing to the misery-inducing traffic on the road located in the center of one of Bangkok's busiest business districts. To ensure the ban lives beyond its announcement, metropolitan police said traffic barriers will be installed along the entire length of the road starting Feb. 1.
Asoke Montri Road refers to the section of Ratchadapisek Road between Sukhumvit Road and Rama IX Road.
Drivers heading north from Asoke intersection toward Rama IX Road can still make U-turns near the Makkasan Airport Rail Link Station. And those driving south from the Asoke-Phetchaburi intersection can still turn left or right onto Sukhumvit Road, Dailynews reported.