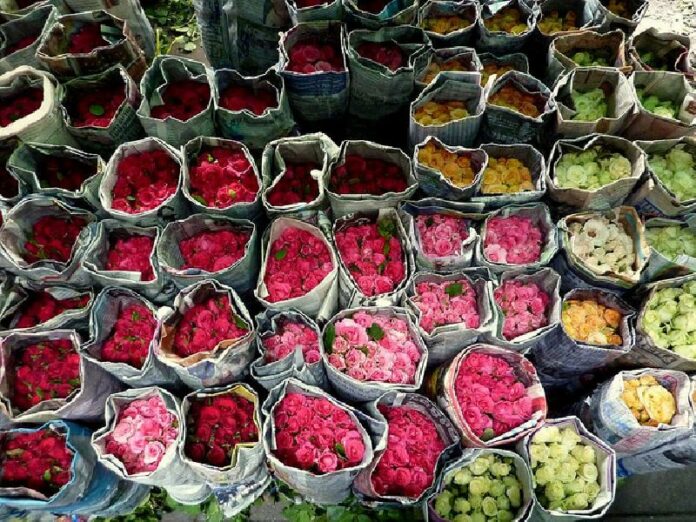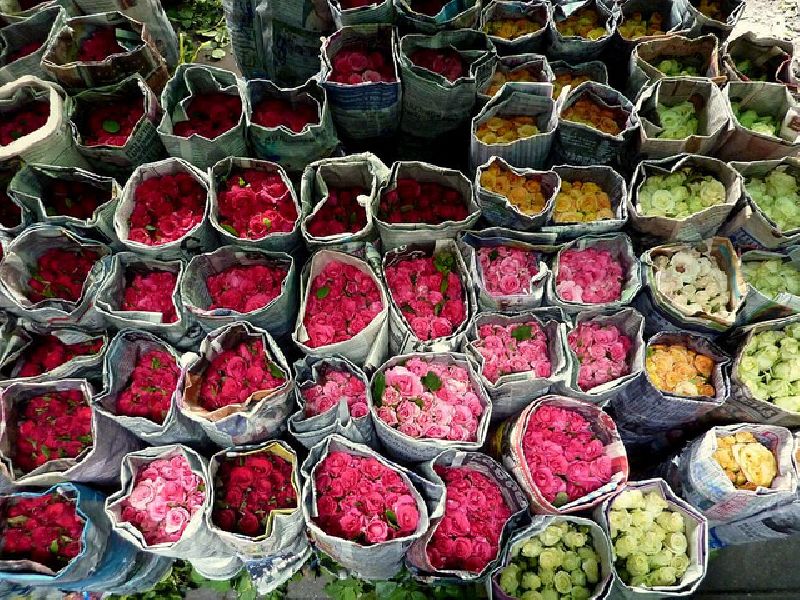 BANGKOK — By the power of capitalist love, the crackdown set to begin Sunday on Bangkok's iconic flower market, Pak Khlong Talad, was extended another month, City Hall has announced.
The deadline to reclaim public sidewalk space from flower stalls was postponed to Feb. 28, with cleanup to begin on Leap Day (Feb.29). City Hall on Tuesday said it rescheduled the campaign to make it more convenient for both vendors and buyers for Valentine's Day, since Pak Khlong Talad is the biggest flower market in Bangkok.
Pak Khlong Talad is known for being the cheapest place to buy flowers in town. The place is usually packed with people during the festive seasons flowers play big part in celebrating such as Valentine's, Loy Krathong and Wai Khru, when Thai students show their gratitude to teachers with flowers.
Three locations have been arranged for vendors to relocate: inside a private building at Pak Khlong Talad, the nearby Yodpiman Flowers Market and the Song Serm Kaset Thai Market a few minutes walk north.
The owners of the three private markets have waived rent for the first month for the tenants, according to City Hall.
Related stories:
Huai Khwang Market Vendors Protest City Eviction
Amulet Market Gone, City Swivels to Flower Market and Banglamphu
Say Goodbye to Bangkok's Famous Tha Prachan Amulet Market
Demolition Day: Dismantling of Saphan Lek Begins
One-Year Reprieve Sought for Saphan Lek Market
City Hall Denies Colluding With Developer to Demolish Saphan Lek
Vendors Revolt as BMA Moves to Demolish 'Saphan Lek'