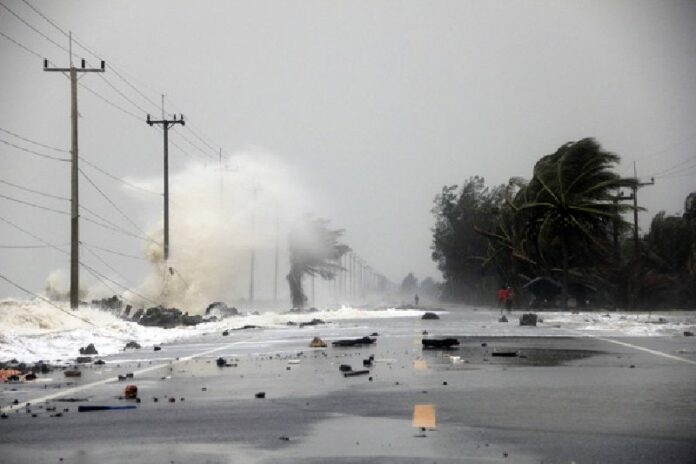 BANGKOK — The capital city will enjoy a few days of cool weather this week while the southern coastal areas are battered by a strong monsoon.
Houses, roads and extensive agricultural areas in Nakhon Si Thammarat on Monday were severely damaged by waves measuring two-to-four meters. Drivers are warned to exercise caution when driving along seaside roads.
At 8am, Seatran Discovery suspended its ferry service between the Surat Thani mainland and Koh Samui and Koh Phangan and is waiting to announce when it will resume, depending on weather conditions.
For Bangkok, the cool weather will continue through Tuesday before temperatures rise by 2C to 3C starting Wednesday through Sunday.
Temperatures in the north of Thailand are expected to fall a few degrees further this week, according to the meteorological department, with lows expected to bottom out at 8C.