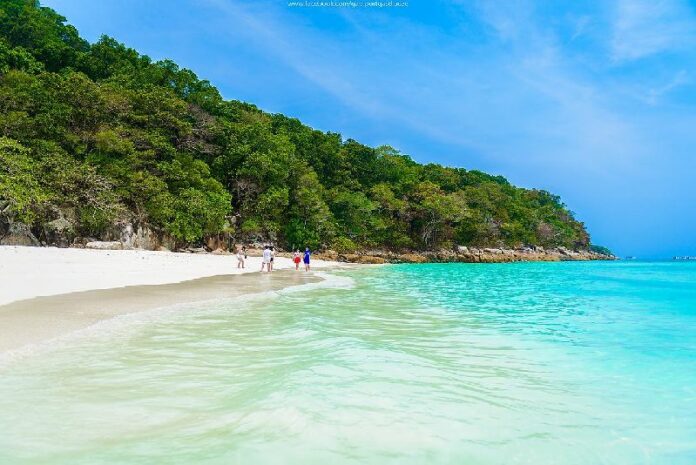 PHANG NGA — One of the 11 islands comprising the Similan archipelago was closed indefinitely to the public yesterday.
The pristine Similans have been trampled by hordes of visitors in recent years, and damage to the environment was touted as the main reason park officials cited in the closure of Koh Tachai National Park on Sunday.
Nut Kongkesorn, chief of Similan Islands National Park, said the shutdown was necessary for the island to recover after years of environmental distress.
Two scuba diving areas will remain open for recreational and educational purposes, Nut said. Illegal fishing has also been a problem in the area.

A visitor handles coral in a March 15 photo captioned 'beautiful island' in Russian. Photo: Tripadvisor

Thon Thamrongnawasawat of the National Park Department said Koh Tachai has been of growing concern as tourists, which can number in thousands daily, ravage coral, beaches and island ecosystems.
"Actually Koh Tachai is not a tourist attraction. According to the National Park Department, it's a 'Primitive Zone,'" Thon said, referring to ecologically sensitive protected areas.
Koh Tachai was added to the Similan Islands in 1998, according to the Department of National Parks.
Due to monsoon season, which started today and continues through Oct. 15, Koh Tachai and the rest of the Similans are closed, along with the other islands in the Andaman Sea such as Surin and Tarutao islands.
Every island except for Koh Tachai will reopen again Oct. 16.
Related stories:
Tourists' Big Catch Gets Yacht Banned from Similans