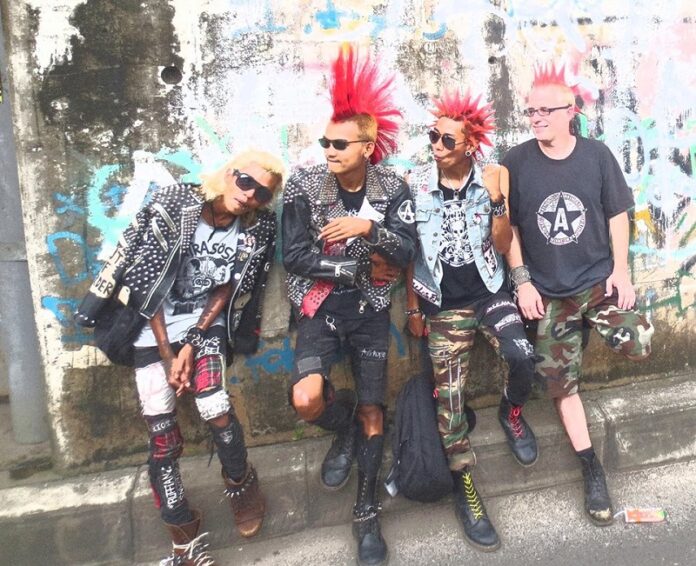 BANGKOK — A Yangon rocker and his band pursue their obsession to build a punk scene in Myanmar through music criticizing everything around them, including nationalist Buddhist group Ma Ba Tha.
See 25-year-old Kyaw Kyaw's true story in Burmese documentary "My Buddha is Punk," one of the highlights at the Bangkok Underground Film Festival, a four-day event offering more than 40 submitted films on dystopian, authoritarian and supernatural themes. It starts Feb. 25.
About half of the films are Thai, with the rest drawn from more than 20 countries.
They include short Colombian sci-fi thriller "Sincronico," French-Tunisian comedy crime drama "Law of the Lamb" and Australian cult film "Ants in the Legs" about living under the influence of the internet.
On March 4 at Bridge Art Space, Indonesian artists Riar Rizaldi and Rega Ayundya Putri will perform an experimental audio-visual act while music will be provided by local ambient band Plern Pan Perth, featuring Tae Pravit at Bridge Art Space.
"My Buddha is Punk" will show at 7pm on March 5 at Gallery Ver, with the German filmmaker Andreas Hartmann and Kyaw Kyaw there to discuss the film. Kyaw Kyaw will perform with his band, The Rebel Riot, afterward. 
The events, organized by the three Bangkok art spaces: Speedy Grandma, Bridge and Jam, will run Feb. 25, Feb. 26, March 4 and March 5 at three different venues. They are Arunkarn on Soi Don Kuson 1, Bridge Art Space on Soi Charoen Krung 51 and Gallery Ver on Soi Narathiwat Ratchanakarin 22.
All showings are free. The full schedule is available online.