BANGKOK — Believe it or not, there's more to watch next month than "Star Wars: The Last Jedi."
A more heartwarming alternative to the sci-fi blockbuster can be found in the adaptation of New York Times bestseller "Wonder." The film stars Julia Roberts, Oliver Wilson and Jacob Tremblay in the story of a child with facial deformities struggling to fit in at a regular school. It hits theaters nationwide Dec. 12.
The early days of celibacy, vegetarianism and music of Stephen Patrick Morrissey in the '70s, years before The Smiths, will be told in biodrama "England is Mine" opening Dec. 14.
Go farther back in time at Bangkok's famous retro cinema palace, where the last classic in a Thai Film Archive series, Cecil B. De Mille's 1956 biblical epic "The Ten Commandments." It will run over three hours starting at noon on Sunday at Scala Theatre. Tickets are only 100 baht.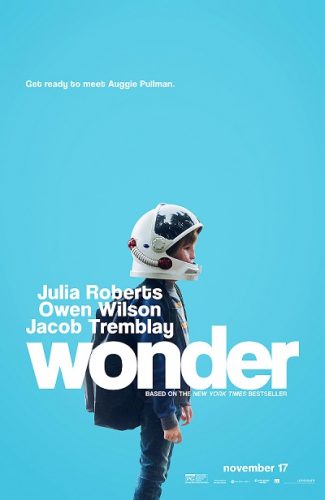 The 60 Second Film Festival returns to Silom Road again with one-minute entries in seven categories, including experimental,mystery, horror and science-fiction. The event starts at 7pm on Saturday at Whiteline, Soi Silom 8.
Contemporary Chinese artist Ai Weiwei's recent film "Human Flow" is among six movies about refugees forced to flee their homes to be shown at the seventh edition of the Refugee Film Festival running Dec. 7 through Dec. 10 at Paragon Cineplex. Free admission and seats can be reserved online.
Alfred Hitchcock's final masterwork, "The Birds" (1963), returns to the silver screen at the Bangkok Screening Room starting late November and will run until Dec. 13. Tickets are available online.
Banned in Malaysia, the personally impactful "Absent Without Leave" unravels its filmmaker's past along with that of his country through his search for his father. It will have three screenings on Dec. 3 on the fifth floor of the Bangkok Art and Culture Centre. Tickets are 130 baht and can be paid for online.
The life and ideas of world-renowned linguist, philosopher and political activist Noam Chomsky will be screened Dec. 4 via 1992 biodoc "Manufacturing Consent: Noam Chomsky and the Media" at the Foreign Correspondents' Club of Thailand near BTS Chit Lom. Cost for non-members is 150 baht.
Get your festive on with a Christmas-themed cliche when "Love Actually" gets a rooftop showing at Open Air Cinema Club on Dec. 8 at The Hive Bangkok. Tickets are 150 baht for The Hive members and 300 baht for non-members.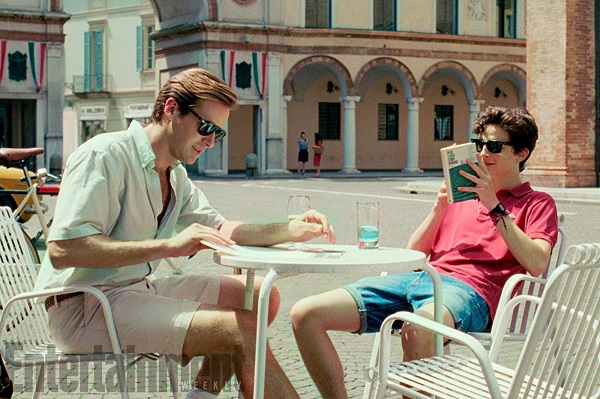 More than just another gay drama, "Call Me By Your Name" examines a powerful romance between two men during an Italian summer. The film has been highly anticipated since it swept many nominations and awards on the festival circuit and is already short-listed by many critics for an Oscar bid. The film will show at art cinema House RCA starting Dec. 14.
Private mini-cinema The Friese-Greene Club on Soi Sukhumvit 22 has a long list of daily films throughout the month. The month opens with two Saturdays of Bela Lugosi's zombie and monster classics and builds up to highlight Christmas pairing "Bad Santa" and "It's a Wonderful Life." The full schedule is posted online.