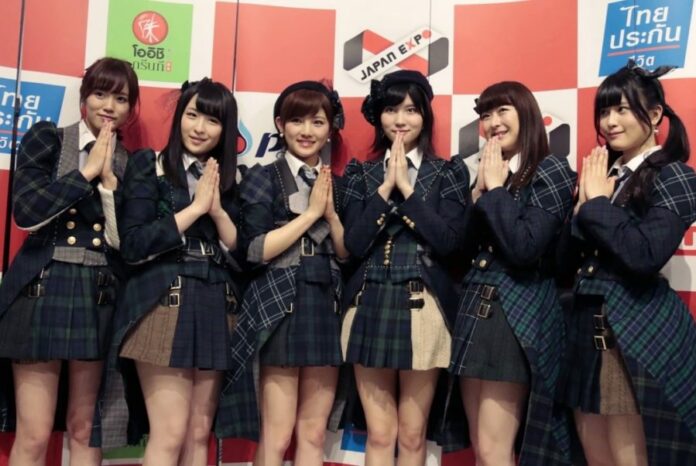 Update: Organizers announced Yui Yokoyama, Mion Mukaichi, Juri Takahashi, Narumi Kuranoo, Yui Oguri and Rin Okabe will perform on Jan. 28.
BANGKOK —  Attention, otaku fanboys: Get your glow sticks ready because – as their trademark overture goes – these "angels" will come down from the world's famous Akihabara to perform for you.
AKB48, one of the most-followed J-pop girl groups, will perform early next year at Japan Expo, organizers announced Monday. The fair exhibits highlights from Japanese culture and tourism.
It will be their third performance in Thailand, having last toured the kingdom earlier this year in February, when their Bangkok-based sister group was announced. Organizers said they will confirm Friday which of the group's members – which currently number more than 120 – will perform.
Japan Expo is scheduled to take place Jan. 26 through 28 at Central World shopping mall, which is reachable via a short walk from BTS Chit Lom. Entry is free.
It was not yet announced which day AKB48 would take to the stage.