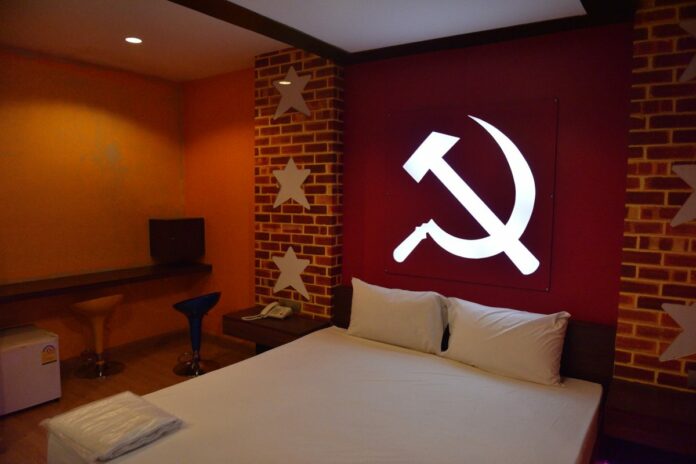 NONTHABURI — A love hotel in greater metropolitan Bangkok removed an Adolf Hitler mural in one of its themed rooms Saturday after news of it went viral the past week and sparked outrage from Jewish groups worldwide.
Love Villa Hotel in Nonthaburi city removed the mural in one of its rooms after word spread about the offensive decor via local press.
An employee at the hotel, who refused to give their name, said the hotel had been open for five years under its manager Sittichai Suproongreung.
The employee said they spotted a couple of farang men going to inspect the room Wednesday. Soon after, district administration officials and soldiers arrived at the hotel and asked that the image be removed, he added.
Love Villa Hotel contains various other themed rooms, including one with Japanese motives and a light-up hammer-and-sickle mural.