BANGKOK — We've got expats. We've got fairs. Expat-Fairs?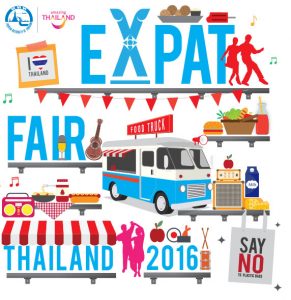 That's right, Bangkok will celebrate its cherished resident aliens with two days of everything they know and love – at least as imagined by the Tourism Authority of Thailand.
As everyone knows, all expats love Christy & Jonas. They are like expat royalty. What, never heard of them? Thais adore this Dutch-Swedish luk thung duo. What about funny man Andrew Biggs and 2005 Miss Universe Natalie Glebova? They will be present for Expat Cooking Demo and Expat Interview activities.
Khun puut pasaa Thai dai, mai? Well then pull up a chair for the "Expat Challenge" and wow folks with your toddler-level speaking ability. Because prizes!*
Remember, expat doesn't only mean farang (and by farang we mean white people), as there will also be Japanese drumming and Indian dancing.
According to the event's website, there will be authentic "Maxican Music" and a funky/fresh "Hispop Show." What fun!
The event is free, but nonetheless officials encourage our foreign guests to register their names, emails and phone numbers on the official Expat Fair website "to receive special gifts.*"
Expat Fair runs 11am to 9pm on Saturday and noon to 9pm on Sunday at "Fragrant Park," just down from BTS Thong Lo exit No. 2. *Prizes and special gifts not guaranteed.