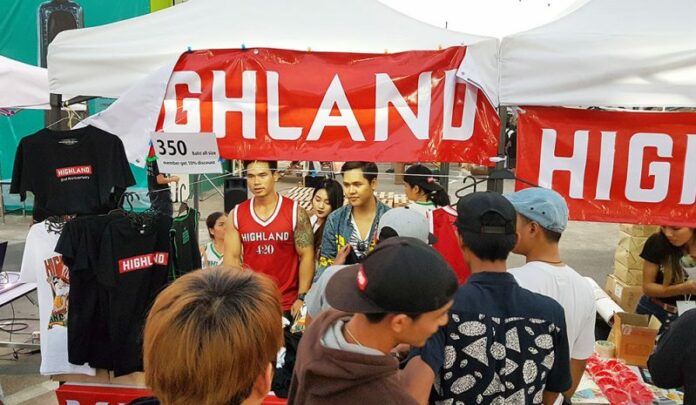 BANGKOK — Get lit on heady optimism at an event that's part serious discussion and part wacky weed fest.
Vendors will sell growing (and smoking) paraphernalia, hemp products, bud plushies and bong-toting figurines. Crafts, clothes, food, drinks and entertainment will be available, but, nope, there won't be weed.
Cannabis advocacy group Highland's 420 Festival is returning high atop Fortune Town bigger and danker than before, with everything from workshops on making traditional bamboo bongs and weaving hemp fabric to a discussion of the medical, social and legal dimensions of decriminalization in Thailand.
The workshops, including dyeing classes, will be led by members of a northern hilltribe.
Three speakers will discuss offer different perspectives on marijuana legalization: "Nikorn," who survived very advanced cancer with the help of cannabis; DJ Lovebuzz, host of pro-weed site Thaistick Online; and cannabis activist Veeraphan Ngammee.
Local bands will play music of different genres, from electro-rap group Miraculous to reggae talents Goldred and "Indian-style" modern rockers Yensuk. The night will end with live performances by nine-member, reggae-ska Samainainiyom and folk rock quintet West of East.
Early-bird tickets are, of course, 420 baht. They can be purchased online.
Stoners please note: Though the fest celebrates 420, it takes place April 21. Guests must be 20 and up.
Highland 420 starts at 4:20pm at Fortune Sky Arena. The rooftop is located on the 10th floor atop the Fortune Town shopping mall. It is located at MRT Phra Ram 9 via exit No. 1.
Highland was founded by Rattapon "Guide" Sanrak. The 31-year-old became an advocate after prescription cannabis helped control painful migraines while he was studying in San Francisco, California.
Related stories:
Thailand to Build First Legal Weed Farm
Thai Law About to Make Medical Marijuana Legal
Thailand's Drug Decriminalization Edges Forward – With Little Fanfare
At 420 Weed Fest, Heady Times for Thai Cannabis Activists (Photos)
Happy 420, Thailand! You Get a Weed Fest This Saturday.