BANGKOK — The rock star runner behind a cross-country charity run that raised millions for public hospitals hopes a film about his experience will reignite the public's desire to give.
Moviegoers have until Sunday to catch "2,215 Believe, Crazy, Bravely Stepping Forward," or simply "2,215" for the number of kilometers run by Artiwara "Toon Bodyslam" Kongmalai, whose run late last year between the southernmost and northernmost points of Thailand became a national rallying point.
"We are using this movie as our vehicle to run, instead of me," Toon said Wednesday.
He raised 1.4 billion baht for underfunded state hospitals during his run last year and hopes the film, produced by a top commercial studio, will draw more donations for Siriraj Hospital.
Read: 'Toon Bodyslam' Hands 1.3B Baht Over to Hospitals
The film is currently showing through Sunday at most major theaters, some with English subtitles. Toon said donations to his foundation, Kao Kon La Kao, will go toward a new building at Siriraj Hospital. He's collected 12 million baht so far.
"This building has special significance for me because it's to take care of patients living in poverty. There are no VIP rooms. It's also the last building that Rama IX named," Toon said, referring to the late king who died two years ago next month.
One major obstacle to making the film during Toon's arduous run were the elements and size of the crew, according to director Nottapon Boonprakob of GDH Studio.
Nottapon said it was a very small team trailing Toon under "rain, sun, very cold and then very hot weather."
The film is showing at both major cinema chains. Check listings to find times offering English subtitles. Nimibutr Stadium will show the movie free four times a day, tomorrow through Sunday.
It was the singular media event of 2017 when Toon, the frontman of giant rock act Bodyslam, hit the road to raise money for 11 state hospitals. He ran 2,215 kilometers from Yala to Chiang Rai in 55 days while raising more than 1.3 billion baht from members of the public and corporate sponsors.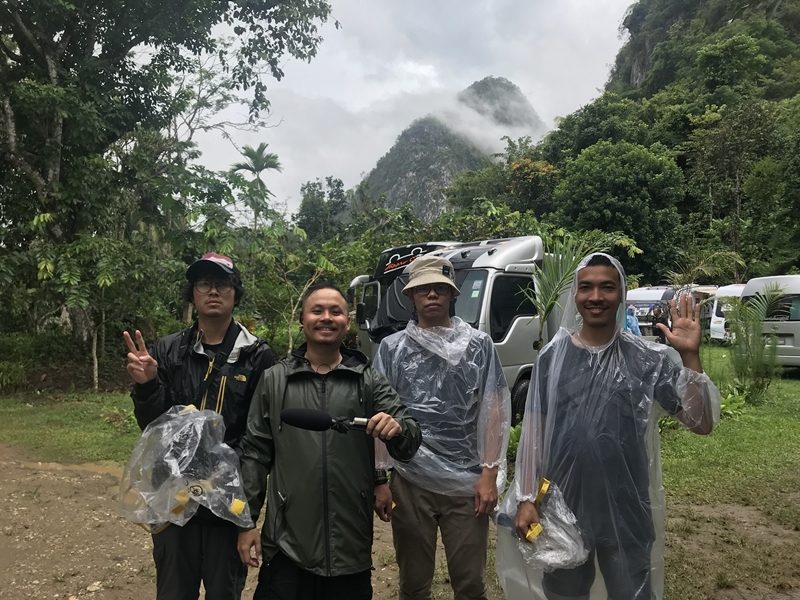 Related stories:
'Toon Bodyslam' Hands 1.3B Baht Over to Hospitals
Injured 'Toon' Turns Down Army Airlift
Smashing Goal, Toon Bodyslam to Complete Quest Christmas Day
Despite Raft of Sponsors, Public Gives Most to Charity Run
Toon is Messiah, Heartthrob, Martyr in This Stunning Fan Art
Body Slammed: Tired Toon Trotted Out in Bangkok
Rock Star Sets Off on Cross-Country Charity Run
Correction: An earlier version of the article misidentified the director.