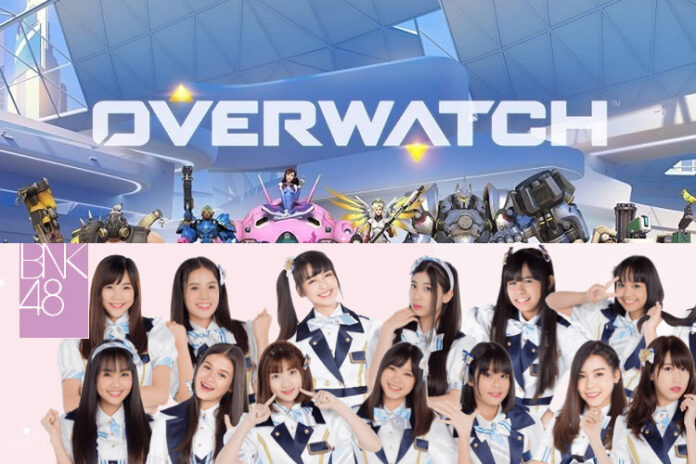 BANGKOK — Downtown's busy Siam Square area will be more crowded than usual Saturday with two major nerd events going down as the effects of a powerful typhoon bear down on Bangkok.
At Siam Paragon, gamers representing China, Thailand, Australia, Denmark and Sweden will assault, escort and hold control points to claim glory in the Overwatch World Cup. The playoffs are part of a global tournament of the popular FPS game playing out in four host countries – the United States, France, South Korea and Thailand.
The final matches will take place in November at none other than BlizzCon 2018 in Anaheim, California.
Nearby in the CentralWorld plaza, a free outdoor concert by teen idol group BNK48 will go off. For the first time since the addition of new members in July, all 52 singers will appear at the same show.
And looming over all this happy escapism is a very real and powerful storm slated to pound the capital, driven partly by super typhoon Mangkhut. The colossal storm is expected to make landfall on the Philippines early Saturday before resuming its path toward China.  
Motorists are advised to steer clear of the area, where the events run from 10am till 9pm.
Overwatch World Cup 2018 will be held in the Royal Paragon Hall on the fifth floor of Siam Paragon. Tickets are 315 baht and can be purchased online.
BNK48 1st 2gether is free. Ominously, the band says 5,000 free raincoats will be distributed at the entrance to the outdoor event.