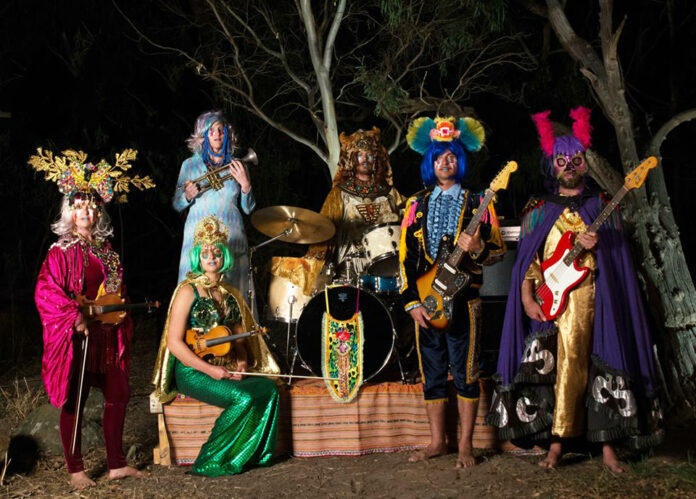 BANGKOK — Bar-cafe-gallery Jam will celebrate its fourth birthday by doing what it does best: Hosting its extended family of friends for a night of edgy music and digital art.
Live music will be provided by sonic explorers like noise-shaper Jin Matutamtada, an  eclectic electric Melbourne sextet called Tek Tek, electro experimentalism by Pisitakun Kuantalaeng, Dan Burman and more.
If your groove can only be found at a certain RPM, jam-packed Jamiversary also has space set aside for DJs Gao Lao, 3DH, K9 and Honeycomb.
Read: Tiny Bangkok Art Bar Packs Big 'Jam' of Culture
For your eyes, visuals will be provided by artist Peng Janthasorn's playful, renaissance-inspired digital paintings which will fill the walls. Peng's paintings include pastiches of old-fashioned portraits, X-rays of skulls and vibrant flowers which, on closer inspection, are not what they seem.
Peng's "Split" is an ongoing exhibition at Jam.
Free seafood tapas will be served for those who arrive early.
Admission is free. The party starts at 5pm and continues until midnight June 24 at Jam, a five-minute walk from BTS Surasak's exit No. 2 on Soi Charoen Rat 1.
https://soundcloud.com/jin-matutamtada/apeg-spaceecho-test