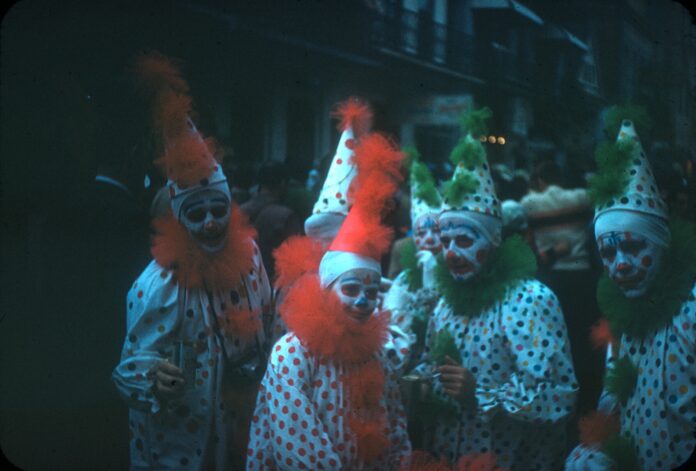 Updated at 10:45am Wednesday
BANGKOK — Those looking forward to that one night a year when they can dance to "Thriller" in a Spongebob Squarepants costume may have to hold off this year.
Although private entertainment events are allowed during the national mourning period, many events to celebrate Halloween have been canceled out of respect for the death of His Majesty the Late King. Some organizers are still shilly-shallying.
Here's a list of Halloween parties and events around Bangkok that have been postponed, canceled or yet undecided.
Canceled
Dia De Los Muertos on Oct. 29 at Cuban-themed Havana Social nightclub is off.
Signal Flair: Halloween Edition, which was to include a costume contest, rap battle, improv comedy, poetry music and more on Oct. 29 at Vertigo Too was canceled. Advance tickets will be refunded.
The rest of Scare Season's spooky movies at Bridge Art Space are canceled.
Dance nightclub Glow announced it has suspended all coming events, including an Oct. 29 Halloween costume contest at its venue on Soi Sukhumvit 23.
House and hip-hop night The Haunted Rooftop on Oct. 29 at Above Eleven on Soi Sukhumvit 11 was canceled.
Three nights – Oct. 27, Oct. 29 and Oct. 30 – at CentralWorld's Groove, the Mejico Halloween Scare Fest, won't happen.
Oskar Halloween Party on Oct. 29 at Oskar Bistro announced that it event was canceled on Wednesday.
Vampire's Balls for Oct. 30 at Maggie Choo's on lower Silom Road was definitely canceled, according to organizers on Tuesday.
Undecided
Swing dance party Halloween+The Hop's 4th Anniversary may happen – or not. Host Bun Young Ji Kim said they will make an announcement on Facebook.
Vampire's Balls for Oct. 30 at Maggie Choo's on lower Silom Road is a definite "maybe."
Oskar Halloween Party on Oct. 29 at Oskar Bistro said it will decide by Wednesday.
Organizers of 72 Halloween, a makeup and music party set for Oct. 29, said they'll decide by Friday.
Postponed
John Carpenter's 1978 classic "Halloween" hosted by the Bangkok Open Air Cinema Club was postponed from Oct. 15 to Nov. 19 at The Hive Bangkok on Soi Sukhumvit 49.
A movie marathon hosted by the Horror Club set to run overnight on Oct. 29 at the Knowledge Exchange Center is postponed until further notice.
Related stories:
What's Canceled, Closed and Open in Bangkok During Mourning Period (Updated)