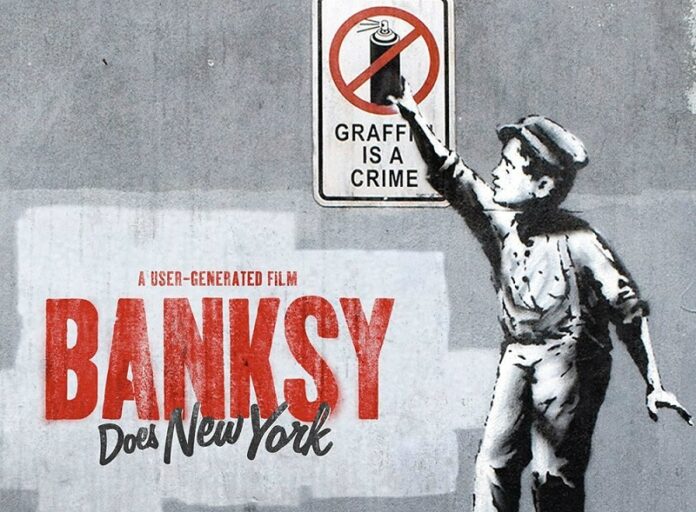 BANGKOK — Gain insight into an infamous art-vandal's stay in New York, the last painter of film posters in Mumbai and the family behind a famous jewelry empire.
Street art, jewelry design, food design, technology and fashion come together at A Design Film Festival to celebrate design industry trends and subcultures with eight documentary films showing in Bangkok for four days later this month.
Indulge your obsessions for street art, jewelry design, technology and more with "Banksy Does New York," which chronicles the 31 days the famed graffiti master spent in the Big Apple and "Crazy about Tiffany's," which looks at the iconic 180-year-old American jewelry brand. See Mumbai, India, in the story of the last man to hand paint movie posters in Bollywood hit "Original Copy."
More highlights include "Noma: My Perfect Storm" about a gastronomically pioneering Danish chef whose restaurant ranks as one of the best in the world and "The Human Face of Big Data," which illustrates the promises and perils of the mind-boggling amount of data the world has accumulated.
The schedule and tickets are available online. Tickets are 150 baht (130 baht for Thailand Creative and Design Center members). All films will be screened with Thai subtitles.
The festival runs Feb. 25 and 26, March 4 and 5 at Scala Theatre in Soi Siam Square 1.
The Design Film Festival was founded by design studio Anonymous in 2010 in Singapore. The festival has traveled to more than 10 cities including Berlin, New York, Portland, Seoul, Taipei and Bangkok.
https://www.youtube.com/watch?v=wL26aFx31Ww