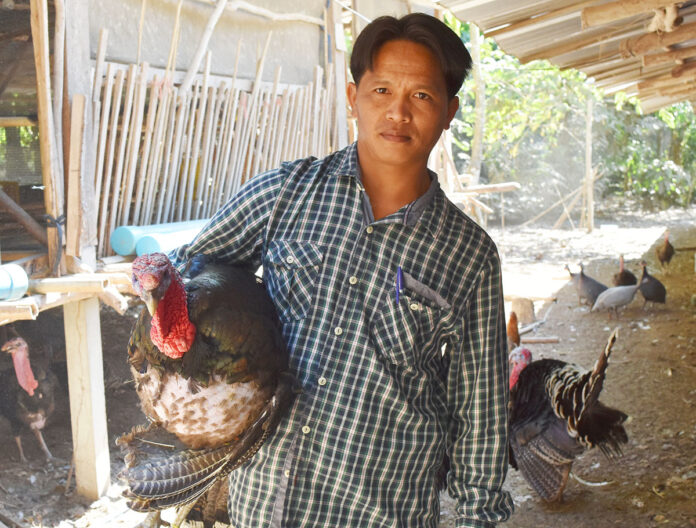 BUENG KAN — The first turkey farmer in Thailand's newest province says although he won't be carving up turkeys for Thanksgiving today, he knows some customers that might.
This Thanksgiving, meet farmer Kanisorn Mongkorn. He's been raising turkeys for seven years, and catered to Thai, Laos and farangs who hunger to feast on the North American bird – and sales are especially good around the holidays.
"Thanksgiving? Yep, the farang turkey holiday," Kanisorn said. "I'm Catholic, so I know about it."
Kanisorn, 41, said that although he and his church community wouldn't be carving up a turkey today, he says it's customary to do so around there toward Christmastime or New Year's. Fun fact: Thanksgiving in Thai is literally Thank God Day.
"People from Nakhon Phanom and Sakon Nakhon, where there are a bit more farangs, will also come buy turkeys for holidays," Kanisorn said. "Not long ago, this German guy who married a Thai woman came and bought some live turkeys to cook them all himself."
Christian communities in Isaan, starting in Nakhon Phanom, began rearing turkeys since the rubber crop price dropped in 2014 and 2015. Since rubber farming is the main cash crop of the newest province in Thailand, Kanisorn – a rubber farmer of a decade – was severely affected.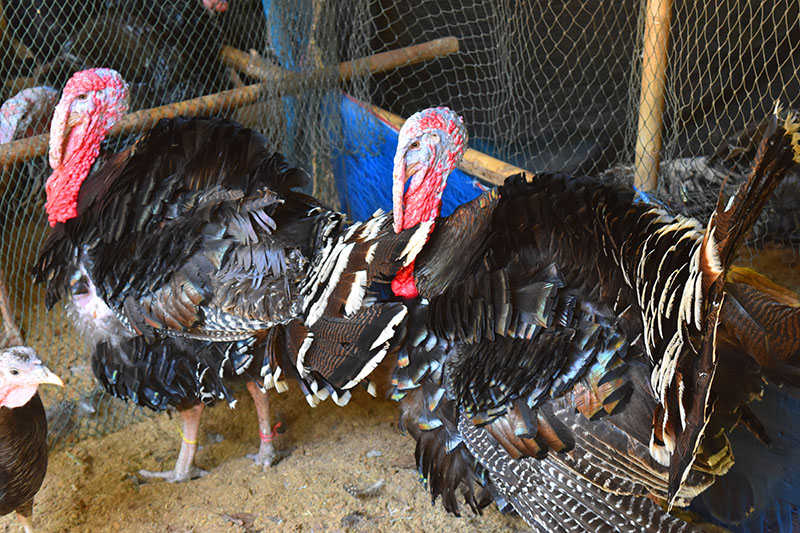 In 2012 he decided to sit down and calculate his expenses and found out that he was paying way too much for chemical fertilizers – and when coupled with the unstable crop prices, he wasn't growing a profit.
"I thought I could rear some animals and use their feces to make fertilizer, so that's how I started with the turkeys," Kanisorn said. "In Bueng Kan, it's still pretty uncommon."
Kanisorn then bought 10 turkeys from a farm in Nakhon Phanom and brought them back to his farm. Usually, after chicks hatch they have to be brooded in a dry container for a week or more in temperatures of about 35C, but under Thailand's hot weather Kanisorn says they only need a couple of days.
Of course, he provides mosquito nets as well to protect them. It takes about four to five months for turkeys to become fully grown, weighing around 5 kilograms.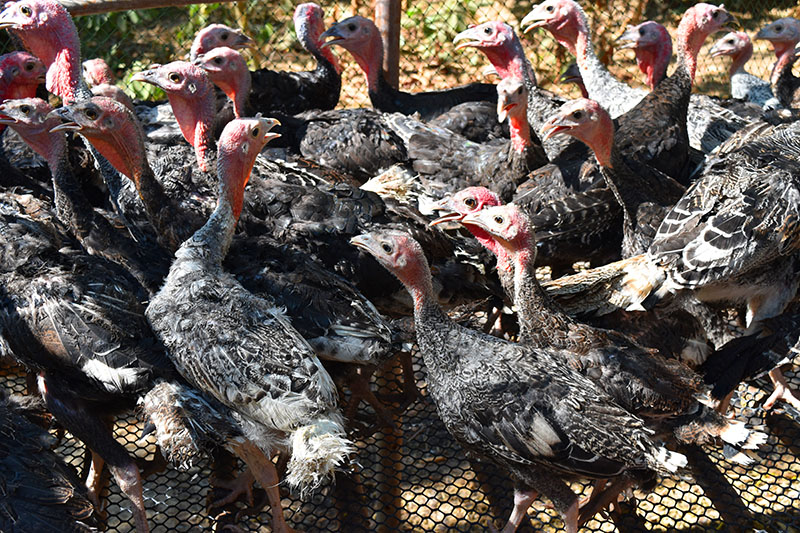 "I let them run around and forage in the dirt, so they're strong and I don't have to vaccinate them," he said. "They've all been healthy so far."
Orders for his turkeys started pouring in so much that he couldn't keep up and got some more of his farmer friends to help. Then, a bright idea dinged – why not make some extra cash from selling Isaan dishes featuring turkey?
"People around here really like it. Larb, tom yum, fried dishes and so many menus can be made with turkey," Kanisorn said. "Sometimes people come from Laos to eat it because they say it's hard to find in their country."
The farmer says he's optimistic about the turkey market, especially with a Laotian market just over the river.
"One turkey can feed 20 people. Some folks around here like to pool their money together to buy one, so they're really popular toward the holidays," Kanisorn said.
Turkey tom yum, turkey larb and fried turkey with Isaan-style spicy and sour sauce or jim jaew are popular dishes people order.
Kanisorn says he sells seven-year-old chicks for 100 baht, adult turkeys for 500 baht and turkey meat for 200 baht a kilogram but advises that anyone looking to buy live ones should have a "love for animals."
Now, of course, his turkey business supplements his rubber farming, and using the birds' feces as fertilizer has significantly cut his costs.
"When the rubber price isn't good, I don't have to hurry to harvest it because I have turkeys. I can wait for it to go up first," he said.
Kanisorn can be reached at 081-058-3987.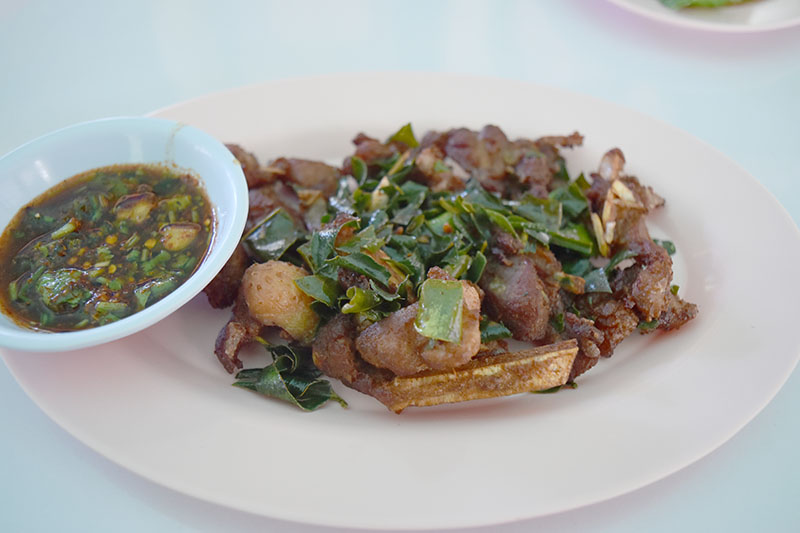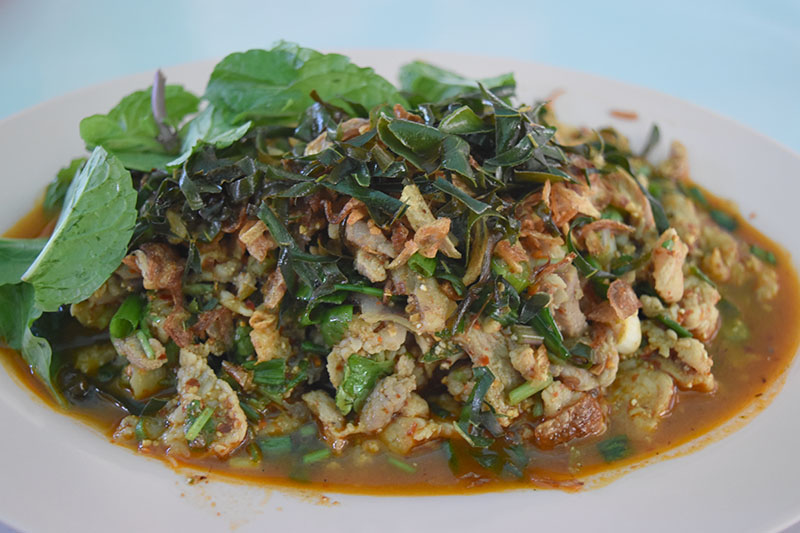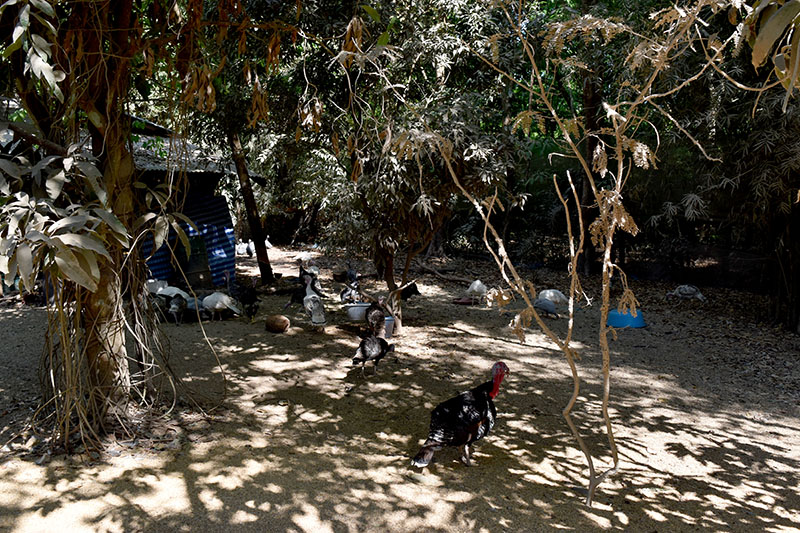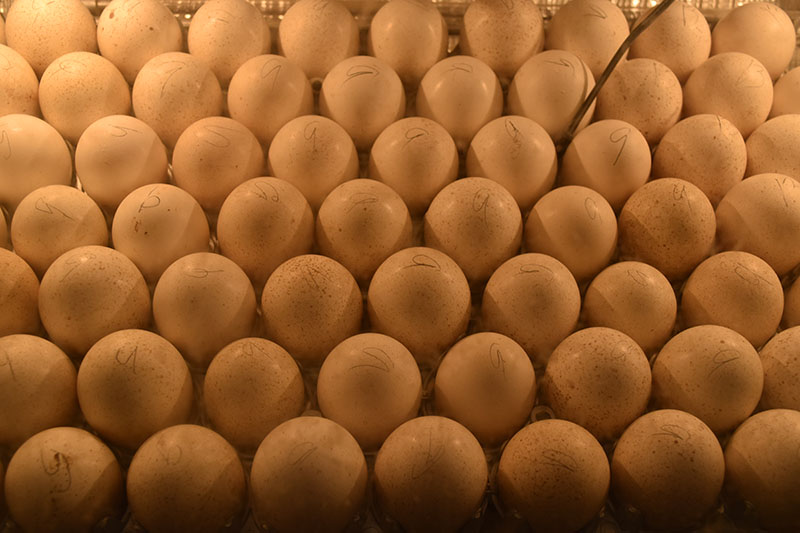 The original story first appeared in Thai on Technology Chaoban, part of the Matichon Group which also owns Khaosod, and focuses on reporting agricultural content. 
Additional reporting and photos by Suradej Sodkhomkham
Related stories:
Reason for the Season is Sales, but Mai Pen Rai, Thai Christians Say