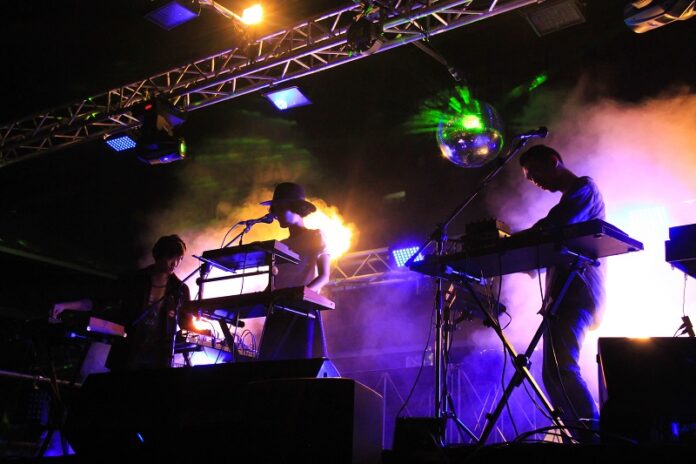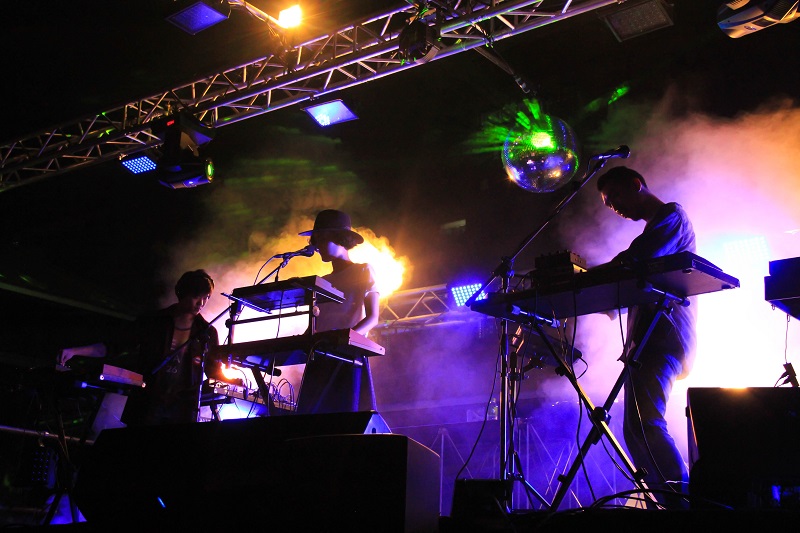 BANGKOK — It's not often that Chalasin Duangsupa drops in to strum his guitar at his little coffee shop in the capital's Prachaniwet area.
But like other musicians and entertainers suddenly without gigs to play as the nation takes a somber turn to mourn King Bhumibol, he was there this week with his two daughters to help out his wife, who runs the cafe inside Matichon Academy.
"I completely understand the situation and am willing to cooperate," Chalasin said. "It's also hard for us to perform. We can wait until the grief is passed."
With over 20 years experience performing at nightclubs, the 35-year-old musician said he might lose upward of 30,000 baht this month as four of his regular venues have stopped live music and bookings he had were canceled since Thursday.
Chalasin is among singers and musicians used to scraping by who have lost their jobs and incomes during the 30-day mourning period. Although the government backed off its insistence there be no entertainment for a month and said it was okay behind closed doors, many venues have refrained from entertainment out of respect or concern of appearing disrespectful.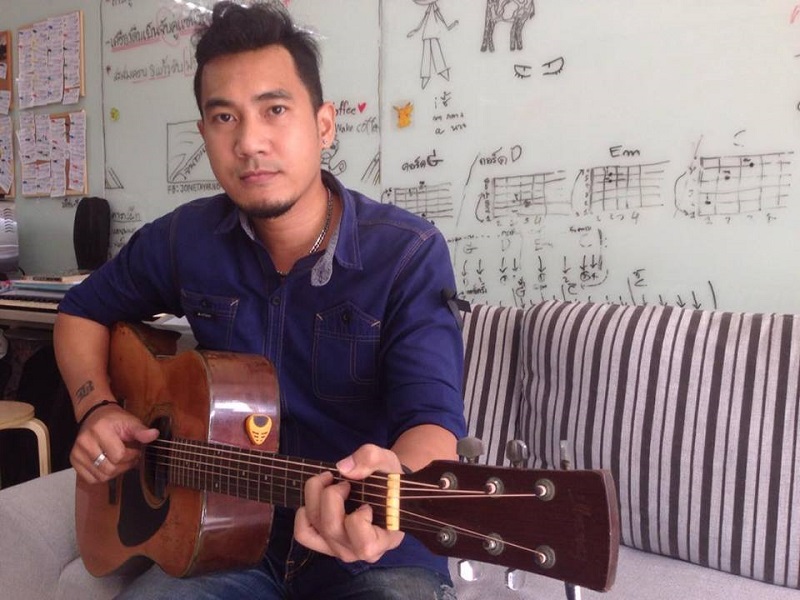 Some entertainers who can get gigs abroad have left Thailand for work in the meantime. Malaysia, Singapore, Japan and Dubai are among destinations for Thai singers and musicians.
"The news caught me off guard," said a 30-year-old female singer who would only speak anonymously as she has been working illegally in a Singaporean lounge since Monday. "My savings are scant, and I know I couldn't survive being jobless for a whole month."
Sounding hoarse and tense, she said working in Merlion land, where she performs from 10:30pm to 5am, wasn't her preference. Nor was the expectation she do more than sing.
"I don't want to be here," she said. "I don't get to sing much and I have to come on to the lounge's guests. This isn't my style."
In Thailand, the singer said she earns between 60,000 baht to 100,000 baht per month singing at pubs, lounges, hotels and wedding receptions. That's even with an industry that's been hurting since the 2014 coup, when the military began cracking down on free-wheeling operating hours and venues.
A friend hooked her up with the lounge in Singapore where she got 35,000 baht for the month and an airline ticket. She knows of about 10 other Thai singers in Singapore along with about as many musicians arriving. Some, she said, have been turned back by immigration officers.
Many others won't have that opportunity, and may have to rely on pub and bar owners willing to help by providing free or discounted food.
Those owners and their patrons have to adjust to the reality as well.
Popular nightlife venue Studio Lam, which normally operates until 2am, said it might close early if there are no customers, but insists that although it's affected it is happy to cooperate for the sake of mourning the Late King.
Other places, such as bar and art cafe Jam have shifted their opening hours. Jam is closing at 12am and will hold no music events for a month, while continuing its film screening schedule. Owner Dhyan Ho declined to comment.
After closing for a week, Dark Bar reopened last night with a performance by DJ David Chong that kicked off at 9pm and finished at midnight, making it a rather early night for the Ekkamai area haunt.
As for art venues, Lee Anantawat said there's not much change at her riverside venue Speedy Grandma. Apart from their usual raucous party-openings, Speedy is holding discussion panels instead. No music will be played at the exhibition launches. "Normally, we don't have many visitors anyway. So, the situation doesn't affect us that much," Lee said.