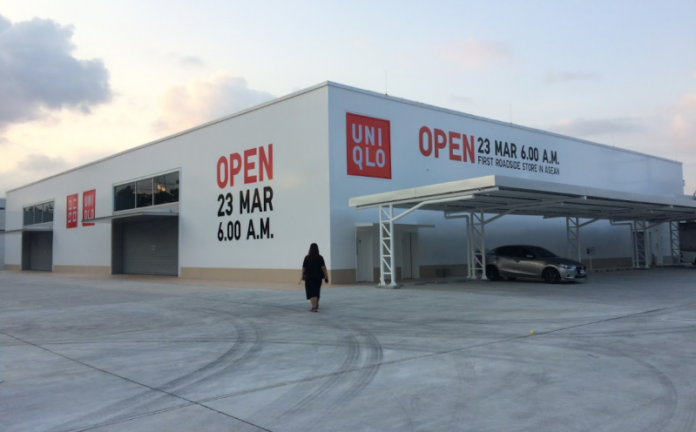 BANGKOK —Japanese casual clothing brand Uniqlo will open its first stand-alone store in Southeast Asia this Friday in a Bangkok suburb.
The Uniqlo Roadside Phattanakan 58 store on Soi Phatthanakan Soi 58 will fill a 1,440sqm space, larger than their usual mall outlets. Friday's opening begins at 6am; there are about 60 parking spaces on site.
"We feel honored and excited to bring the roadside store format used in Japan to its first opening in Southeast Asia," Satoshi Hatase, president of Uniqlo Southeast Asia said in a statement.
Friday through Sunday, the store can be reached via a special shuttle service from Airport Rail Link Hua Mak.
Uniqlo sells men's, women's and children's clothing and has opened 35 branches in Thailand since 2011. Thailand will be the fourth country to have a stand-alone store after Japan, South Korea and Taiwan. The Tokyo-based brand was founded in 1949 and has 1,974 stores worldwide in 19 countries.