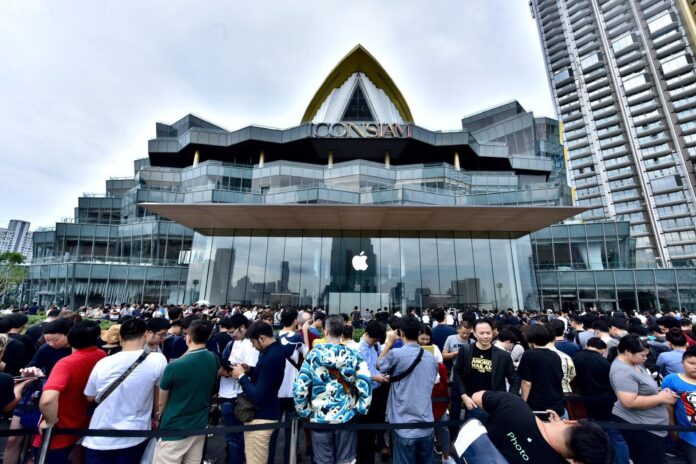 BANGKOK — A swanky, 54 billion-baht megamall opened to much fanfare Saturday on the west bank of the Chao Phraya River.
Iconsiam, the largest mall of the west side of the Chao Phraya at 750,000sqm, opened to the public today, themed around the traditional definition of Thainess. The Friday night opening ceremony included scores of Thai dancers, 1,500 drones, 3D water projections and an appearance by American soul singer Alicia Keys.
"Tonight in Bangkok, concrete jungle where dreams are made of, there's nothing you can't do," the artist sang at the opening concert, riffing off of "Empire State of Mind. "Tonight in Bangkok, these streets will make you feel brand new, big lights will inspire you."
Read: Enjoy Free Shows When Iconsiam River Mall Opens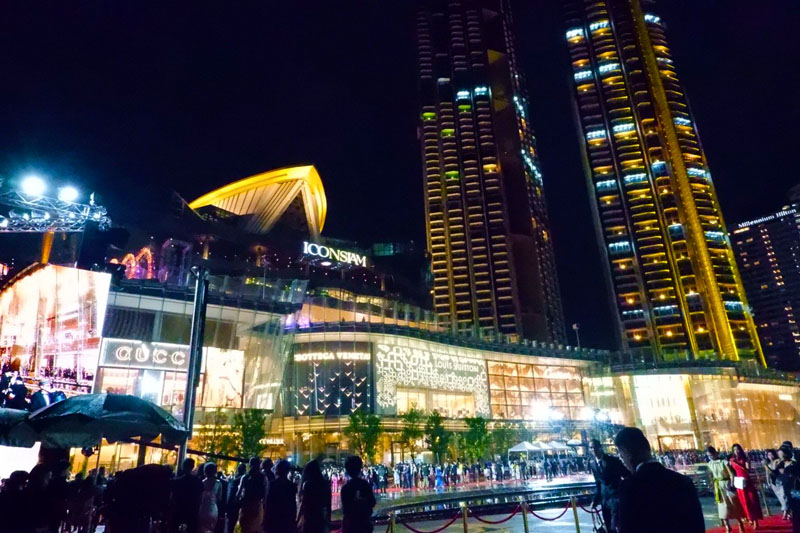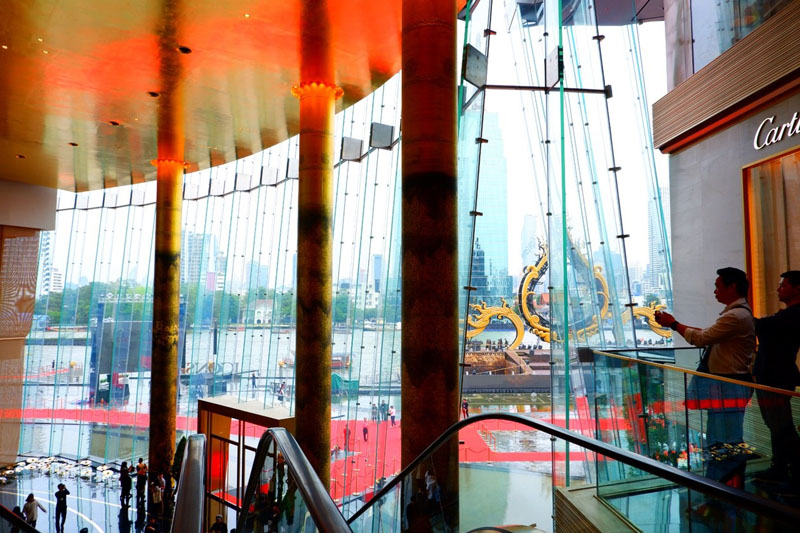 In the mall itself, much of the retail space was given over to ultra luxury flagship stores, many of them the largest branches in Thailand: there are three Diors alone and the Patek Philippe, Gucci, Louis Vuitton and Hermes, mostly take up the retail space facing the river.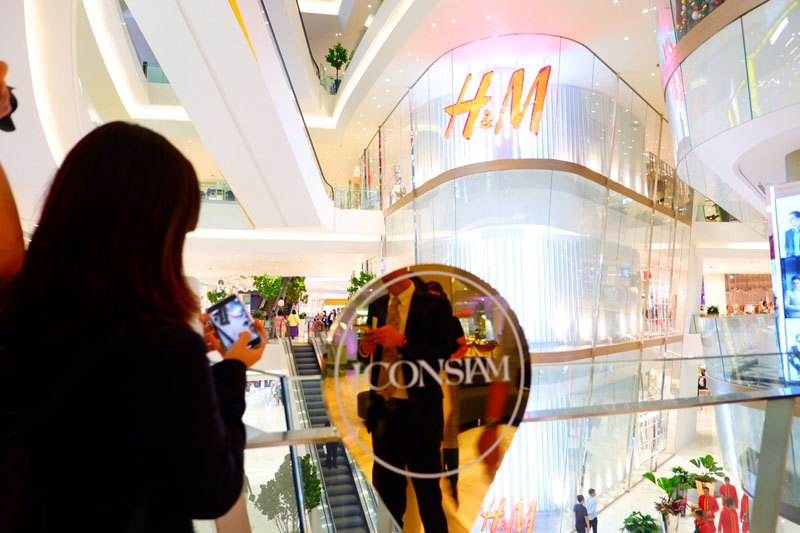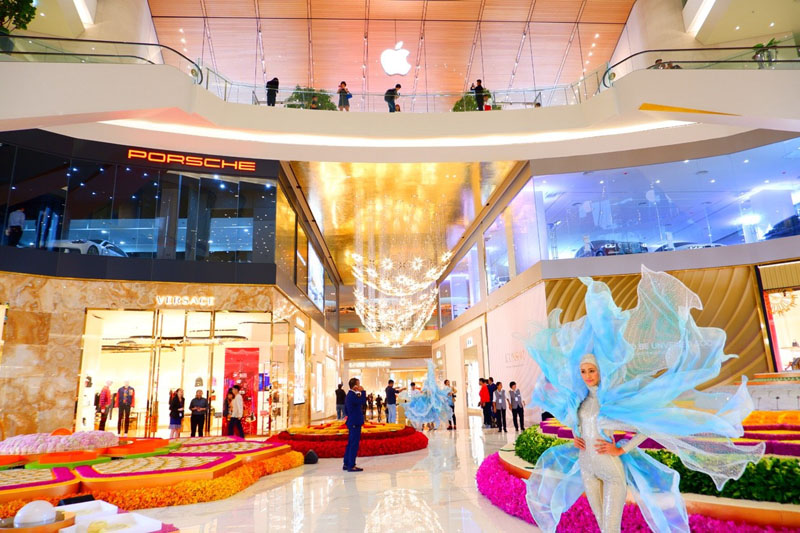 However, aside from the supercar shops such as Rolls-Royce and Maserati, there were also middle-class outlets such as clothing stores like Uniqlo and a three-storey H&M, the first branch in the world to have a 360-degree opening on the sides.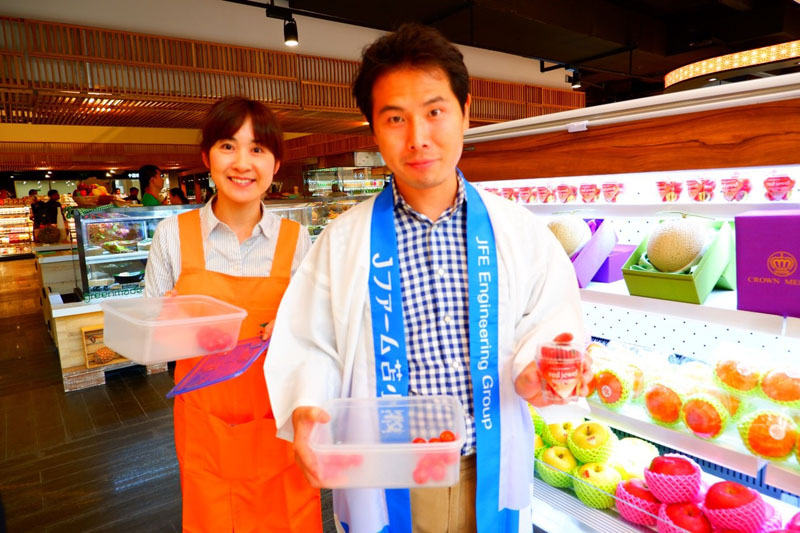 Department store Siam Takashimaya and supermarket Taka Marche give the mall scores of Japanese flair.
Local producers also have a space within the megamall: The Thonburi Delights sections rents to local foodmakers (for a rental price of 500 baht a day for a 1.4m space). The Selected is a store that houses trendy items made by Thai brands, and Iconcraft is a 2,500sqm space over two floors dedicated to Thai craft brands. SookSiam is a Thai-themed fair-like area that includes an artificial floating market where shoppers can buy food from all 77 Thai provinces.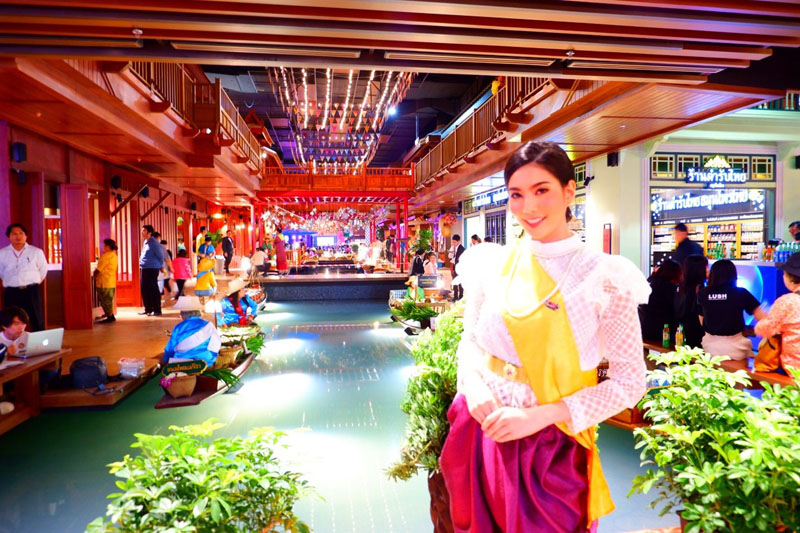 Stores that have their first presence in Thailand include the first Apple Store, Japanese cosmetic store @Cosme and Singaporean seafood chain Jumbo Seafood.
Other than retail space, Iconsiam also includes a riverside strip of 10,000spm boasting a good view of the Chao Phraya. A 14-theater cinema will screen films and the True Icon auditorium will host events. Due to open July 2019 is the River Museum Bangkok. Of Iconsiam's total space, 525,000sqm is given over to retail.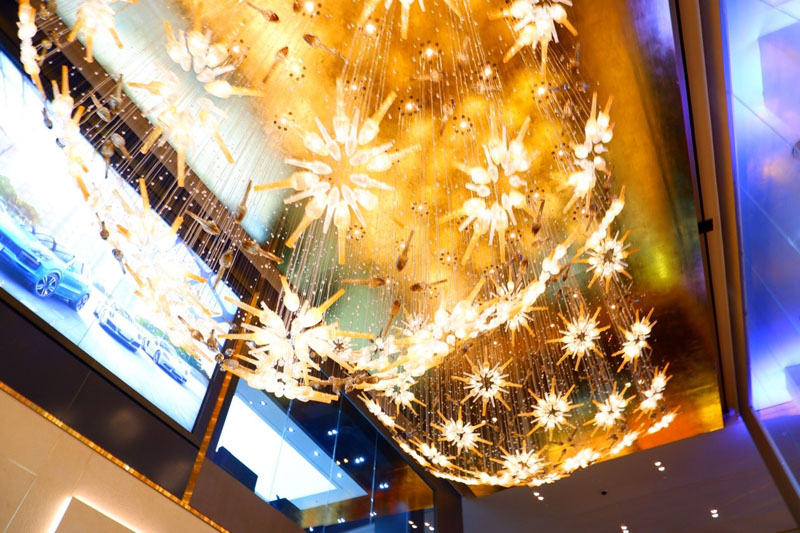 The mall champions traditional Thainess: the black-gold theme is modeled after lacquerware, the columns are decorated with Burma paduak and golden rain tree patterns and a giant chandelier depict the Mimusops elengi flower.
There are several ways to get to the biggest, brightest mall this side of the Chao Phraya. A future one will be the Golden Rail monorail, which has barely begun construction.
Ride free shuttle buses from BTS Krung Thon Buri (every 10 minutes from 8am to midnight) or from BTS Wongwian Yai (every 30 minutes from 9:30am to 10pm). Free shuttle boats depart Sathorn Pier at BTS Saphan Taksin's Exit 2, the CAT Tower Pier, the Si Phraya Pier and Ratchawong Pier. Public buses No. 4, 6, 84, 88, 89, 111, 149, 167, and 177 also pass the mall. The mall is open 10am to 10pm from every day.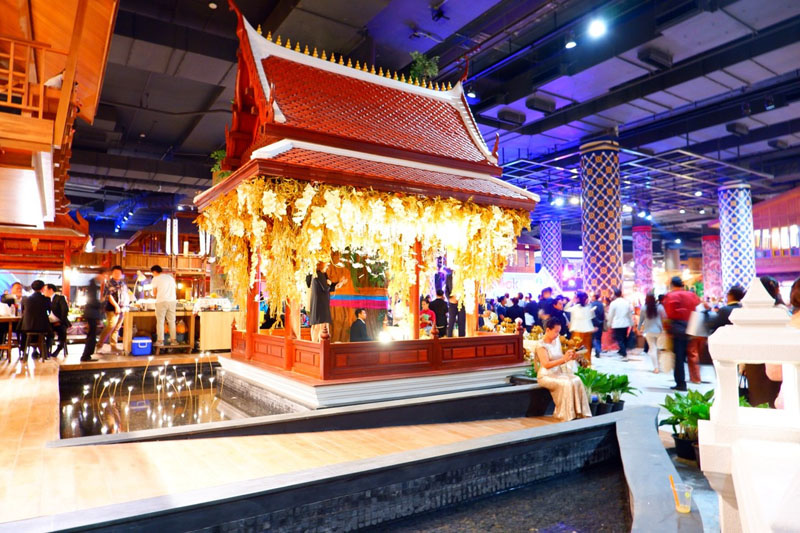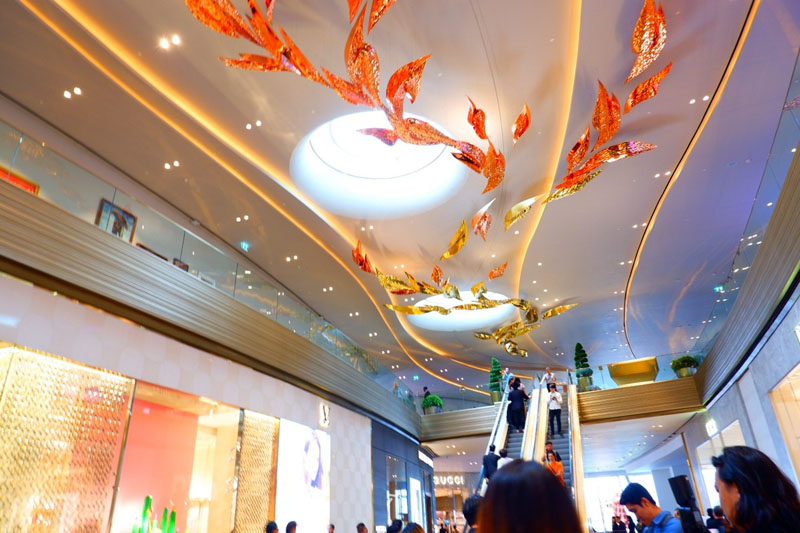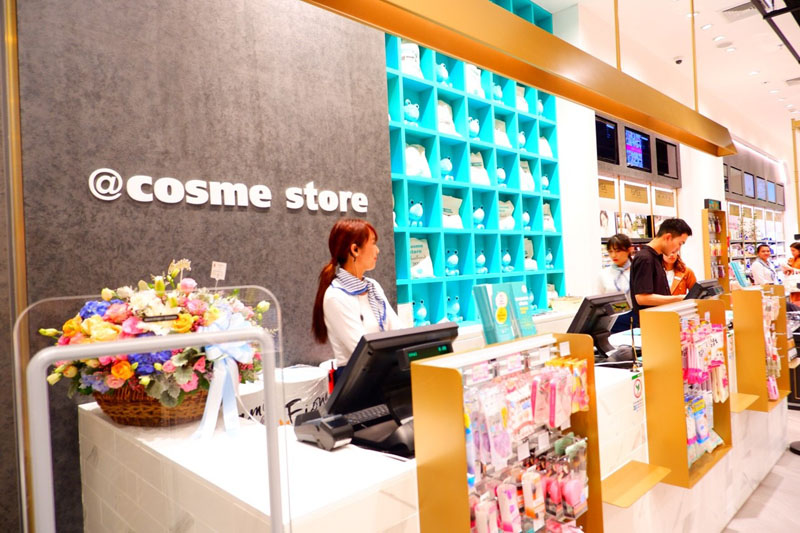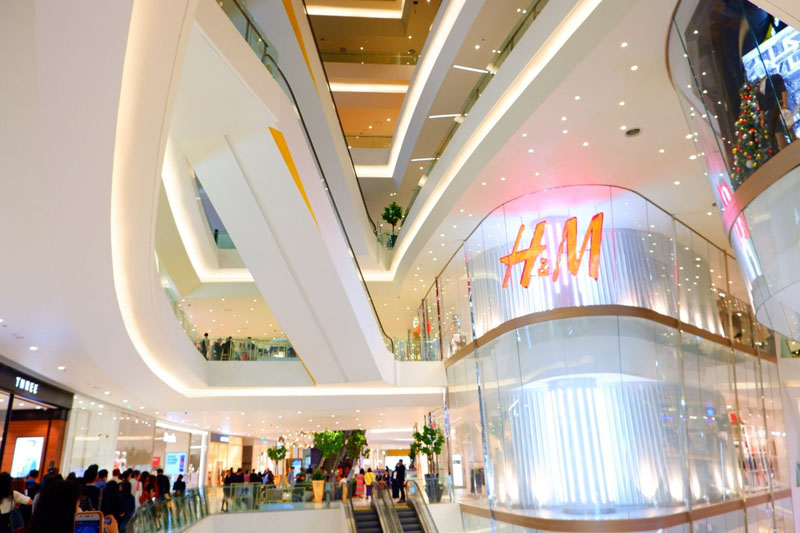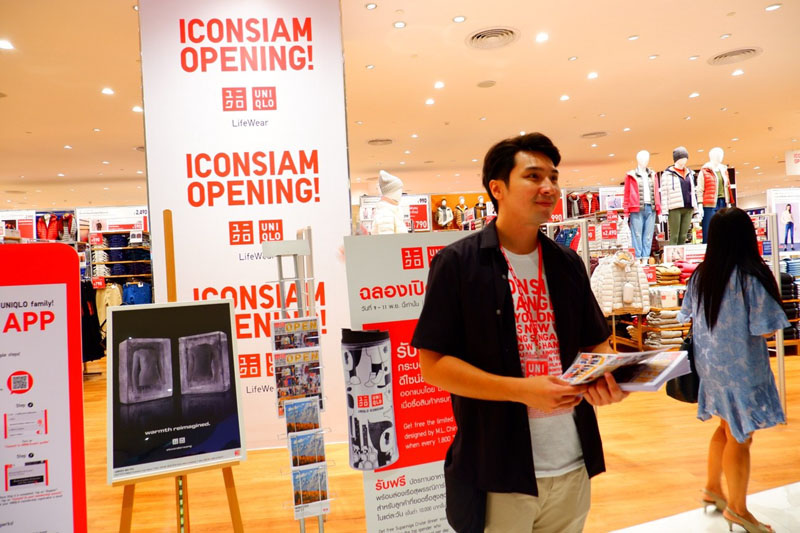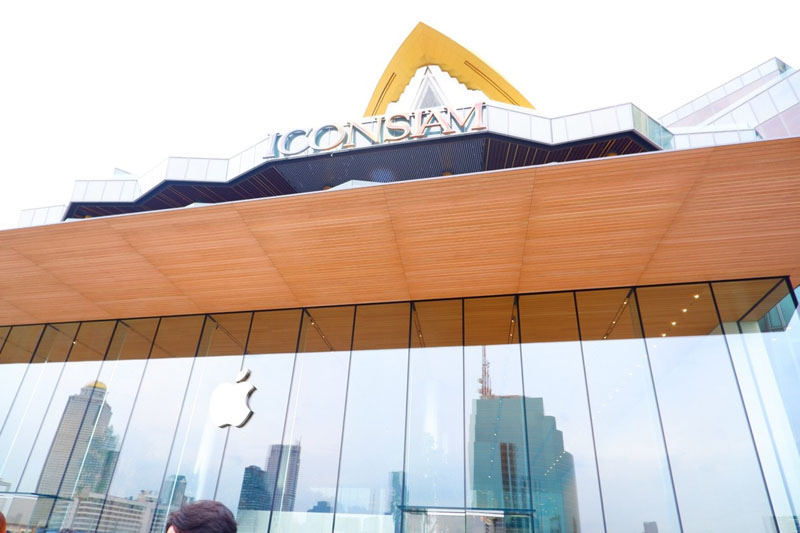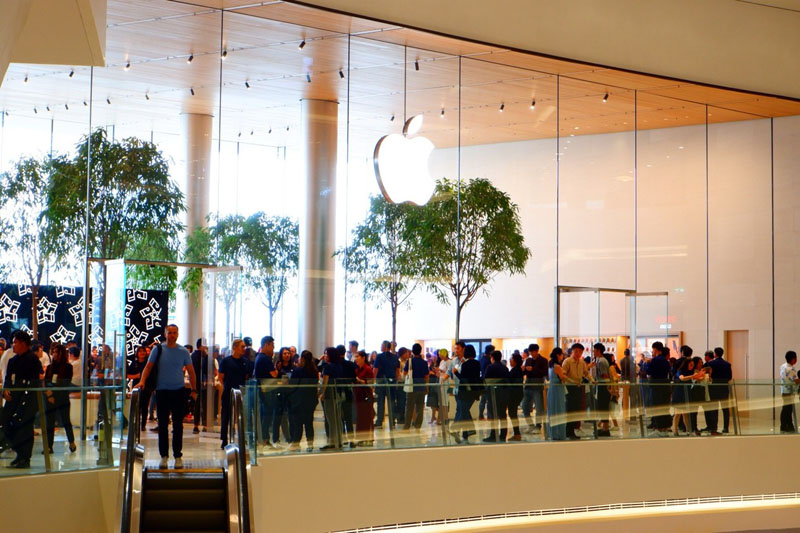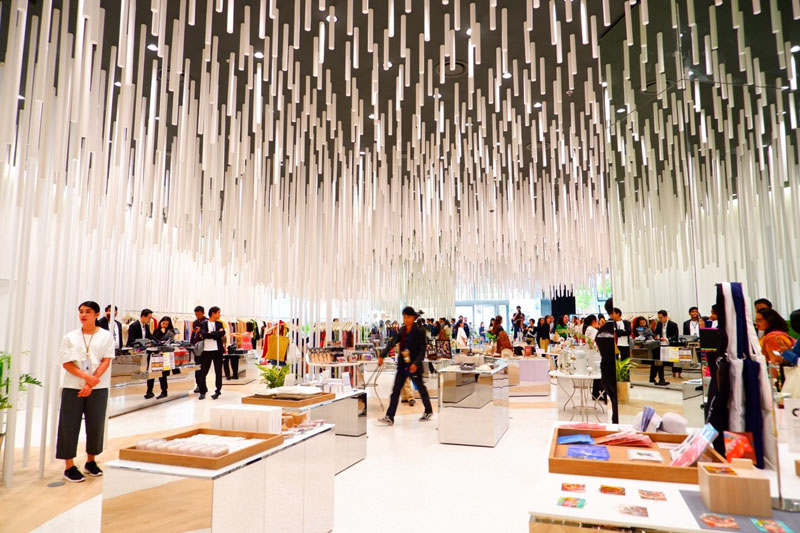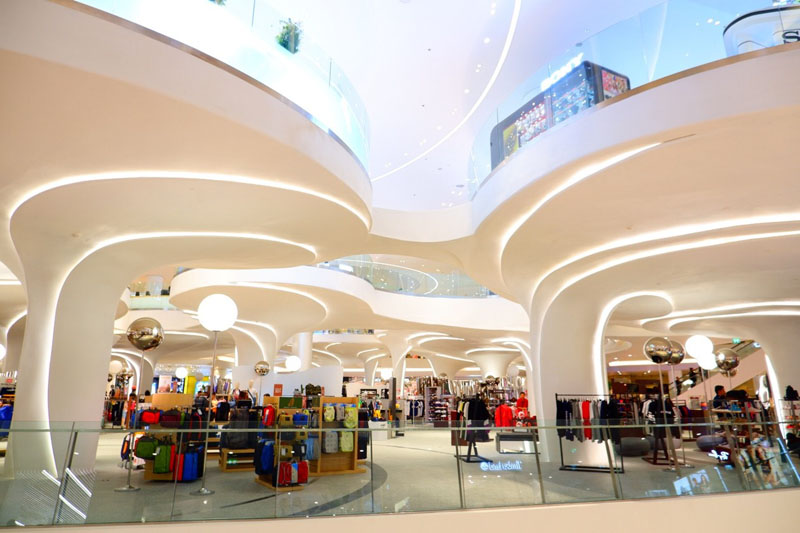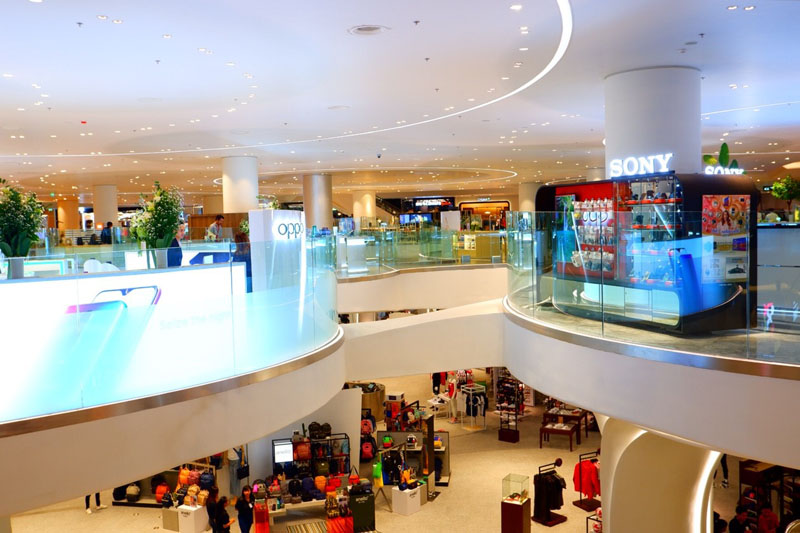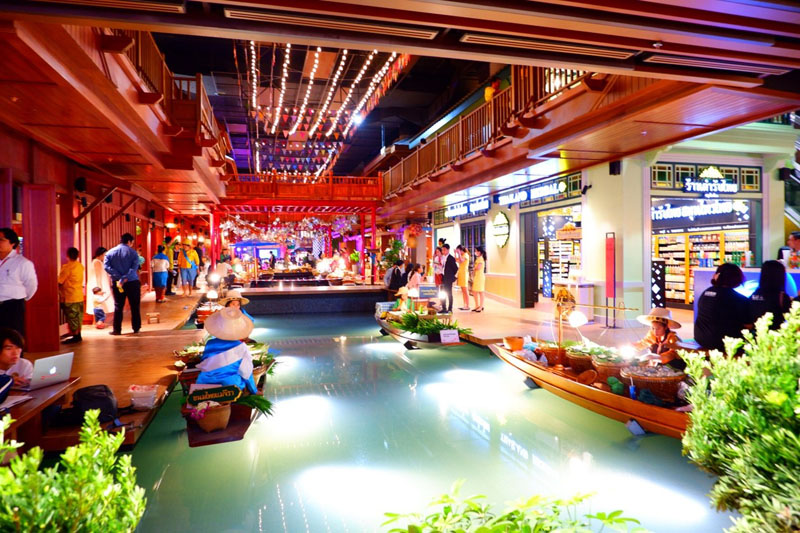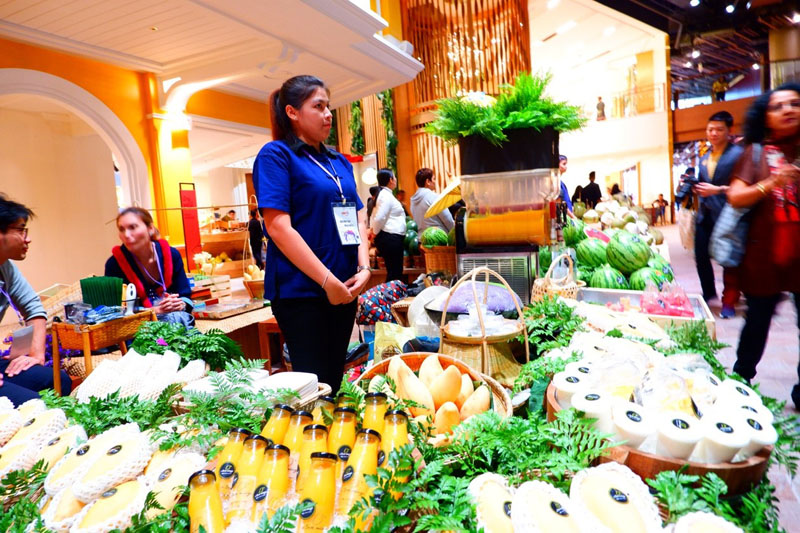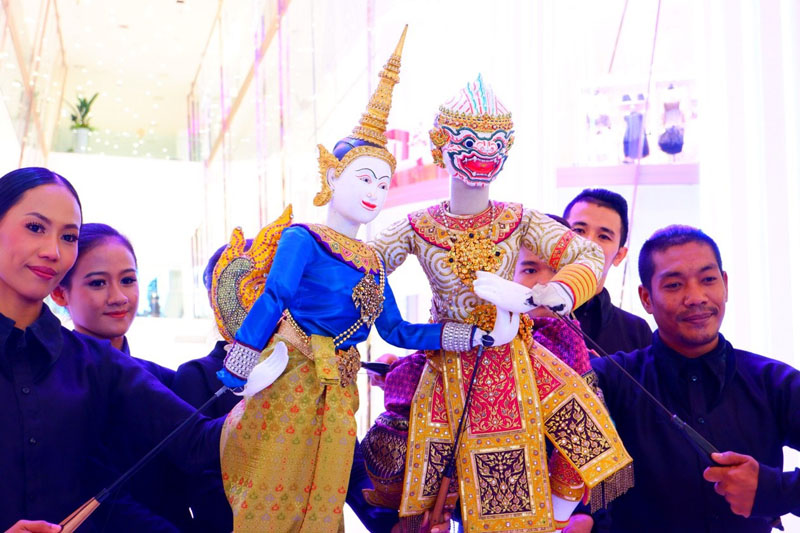 Related stories:
Enjoy Free Shows When Iconsiam River Mall Opens
Japan's Takashimaya to Open With Iconsiam