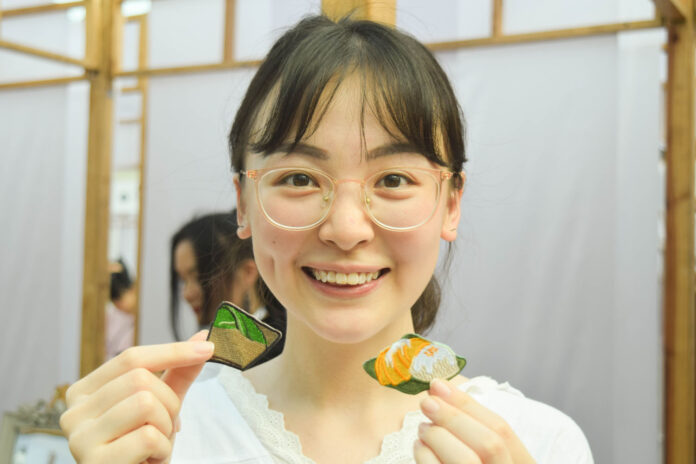 Photos by Siri Thaitrakulpanich
The first things that flash in the minds of Thais when asked about cute crafts are those from East Asia or the West — Japanese character merch, Korean clothes, flashy American bath products. When it comes to Malaysia, most are likely to think of the food – nasi dagang and the like – but not things that give one the fuzzies and elicit an "Awww."
But Salang Designs, a craft shop run by three 24-year-olds, is changing some minds through the power of shared cultural references and adorable iron-on patches.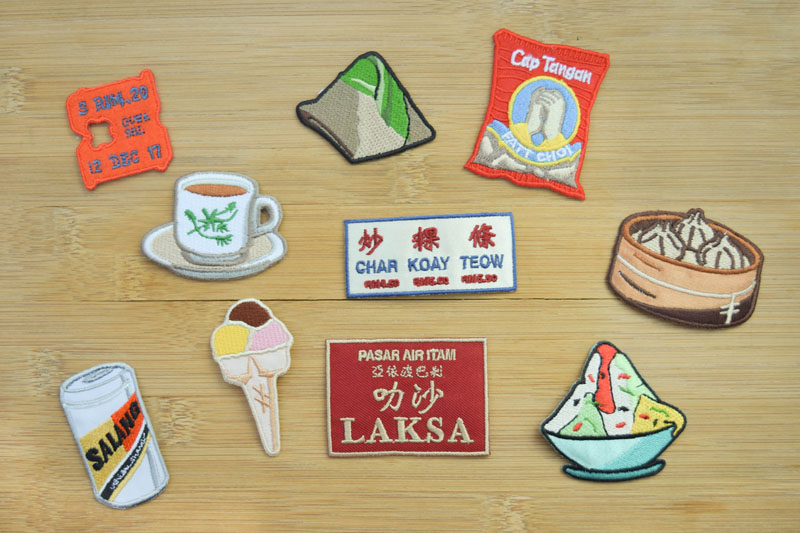 A cup of kopi. A bowl of shaved ice kacang. A mamak stall waiter. Cultural images of Malaysia are condensed into iron-on patches that present the quotidian side of Thailand's peninsular ASEAN neighbor.
"Do you know what this is?" designer Teh Deryin asks a customer looking at a patch resembling a brand of peanuts sold in Malaysia called Ngan Yin. She displays a photo of the real thing on her phone so a customer can compare.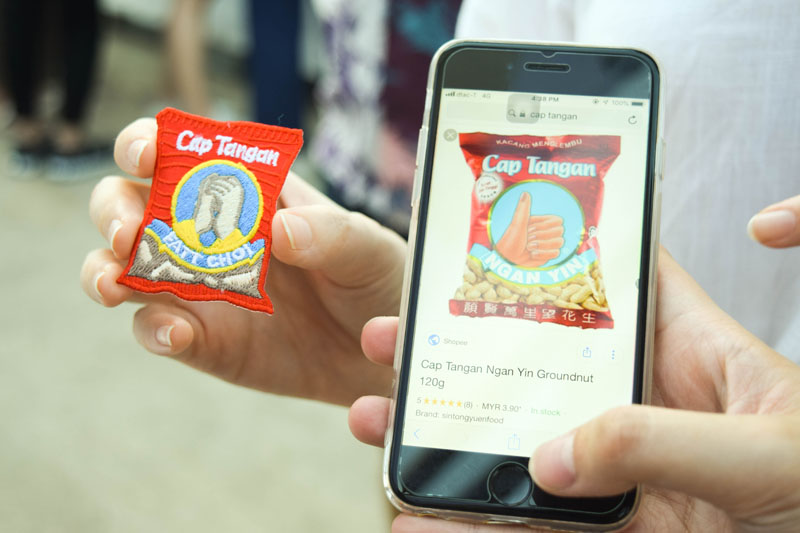 Schoolmates Teh Deryin, Chia Jiun Pheng and Tan Wei How, all 24 and owners of Salang Design ("three people" in Hokkien) say they want to spread "good vibes" about Malaysian culture and seemed visibly excited at their first exhibition in Thailand this past weekend as the only Malaysians represented among regional designers Saturday at a fair held riverside.
"We want to push the good vibes, the positive side of Malaysian culture," Deryin said. "You can't bring nasi lemak home, but you can bring this patch back to your country."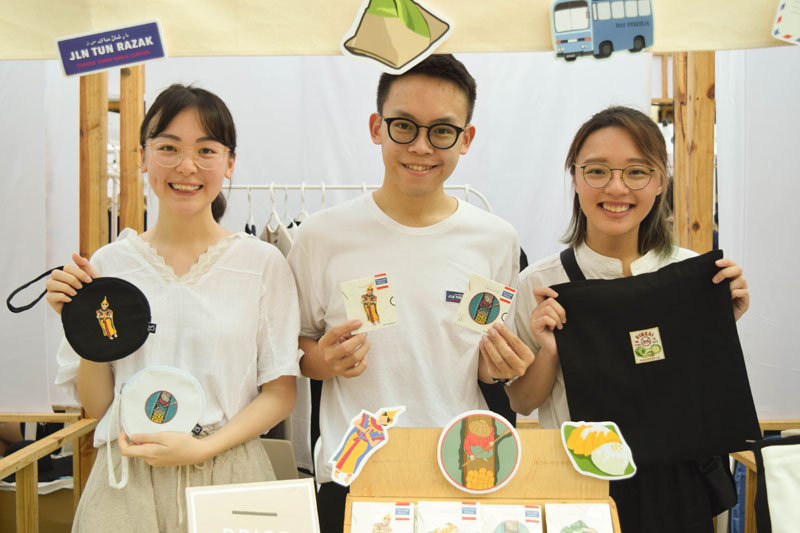 Thais approaching the booth recognized the patches of banana leaf-wrapped nasi lemak, signs for char koay teow stir-fried noodles and laksa soup and even surprising ones like a seascape of a sailboat or the cover of Staedtler colored pencils, which hearken back to childhoods in both countries, apparently.
"I'm surprised some people recognized some stuff; I thought they wouldn't," a delighted Deryin said.
Non-Southeast Asians may assume Thais and their neighbors are similar, but to those born here, more distant cultural imports from East Asia and the West feel closer to home.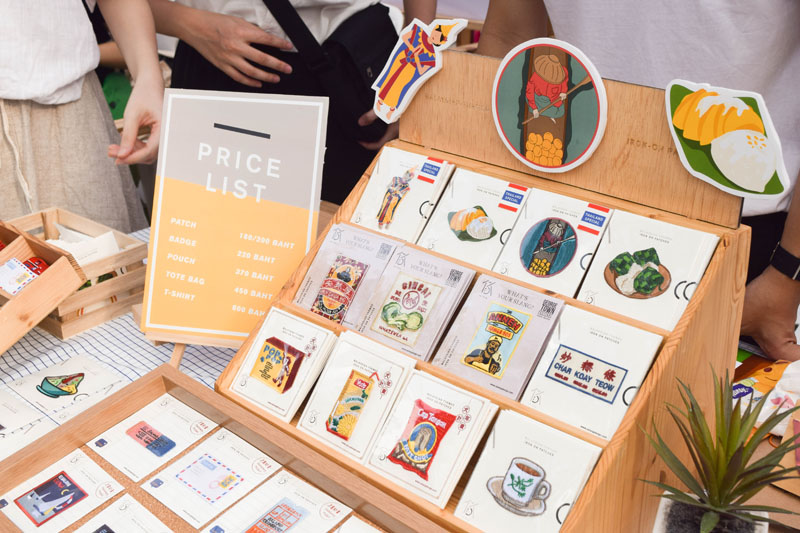 "To people from the outside, we seem similar, but it's not really the same. Even food is really different, like nasi lemak and tom yum," Deryin said.
For their first time in Bangkok, the three also made special patches about Thailand for the exhibition: a Thai dancer, mango sticky rice and a floating market boat.
Comel, as we learned from How, is narak in Malay.
Deryin says there are many aspects of Malaysian culture to explore, from the Chinese, Malay and Indian ethnic groups.
"[Malaysia culture] is so fruitful and there's so many perspectives to explore," she said.
She said the three wanted to make Malay culture cool to people in their home as well, rather than immediately deferring to Western fashion. "We wanted to make it not shameful or weird to 'wear' Malaysian culture," she said. "We got the idea from scout patches, but [this is] more fun, la."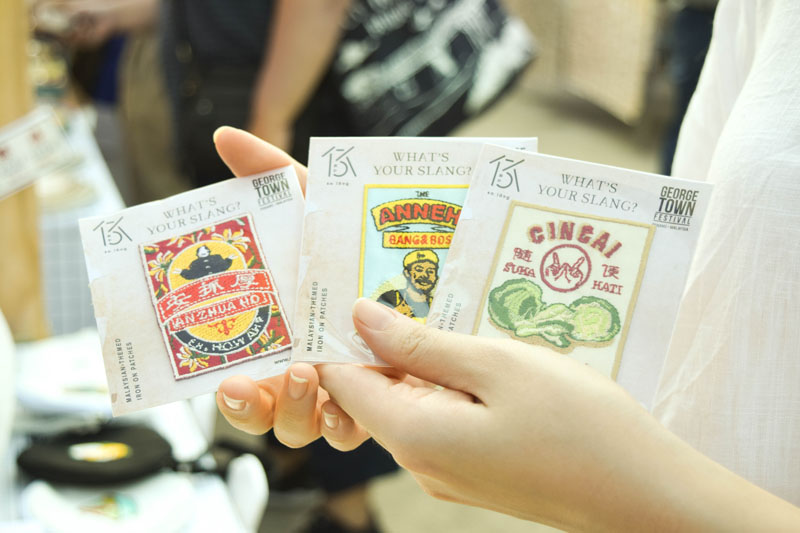 Some of the patches, although distinctly Malay, when explained to Thais reveal cultural similarities.
The patch showing an anneh, or a waiter at a mamak stall eatery, literally means "brother-in-law" in Tamil, Deryin said. It's accompanied by bang, the Malay word for both "brother" and "boss" – terms used to address servers in the same way Thais call them pii, which is usually reserved for someone more senior.
Deryin and Pheng attend design institute The One Academy in Penang, and How goes to Taylor's University in a suburb of Kuala Lumpur.
The weekend market also included designers from Thailand, Taiwan, China, Japan and Korea. It was organized by Pinkoi, a Taiwanese online storefront for small-scales designers from across Asia.
Chiu Chiung-yu of Taiwanese brand inBlooom, was there teaching participants how to screen print designs onto bags.
Chiu, 33, says that she and two other friends started making bags and other printed products to counter use of plastic bags, especially for bubble tea. The designs of Formosan nature and culture have sold well throughout Asia, she said.
"Thai people really like to order bright colors. Maybe it's because of the weather and the passionate people," Chiu said amiably, cleaning up some paint. "In April we had an exhibition at BITEC and there was this Thai couple who really loved Taiwan and bought 20 table mats for their wedding. They were so cute."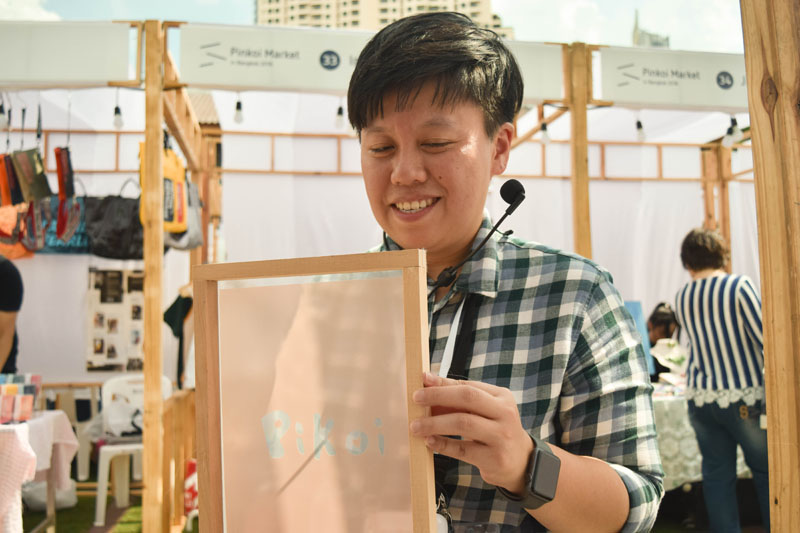 The fair also had Thai brands such as Numgunde, by 29-year-old Korat native Katchaporn Seetho; and Thitiya Ploysopol, 32, who sold colorful bags including ones made from sack cloth plastic, similar to those used by market vendors.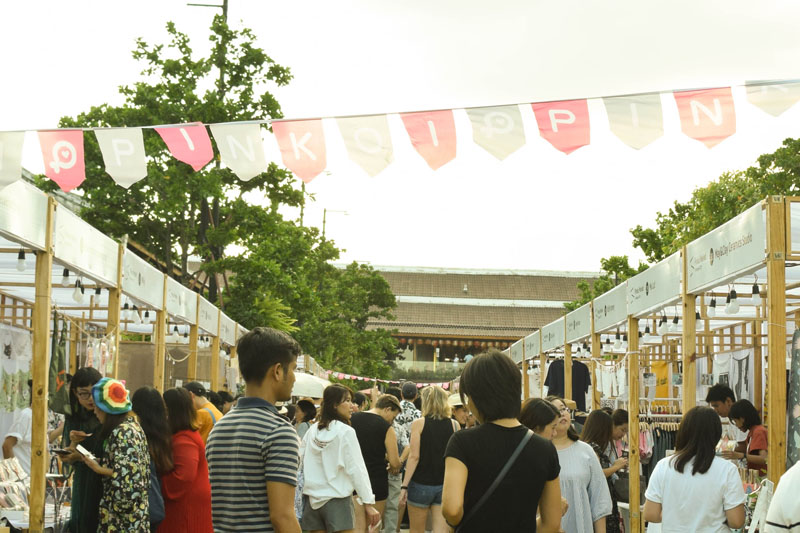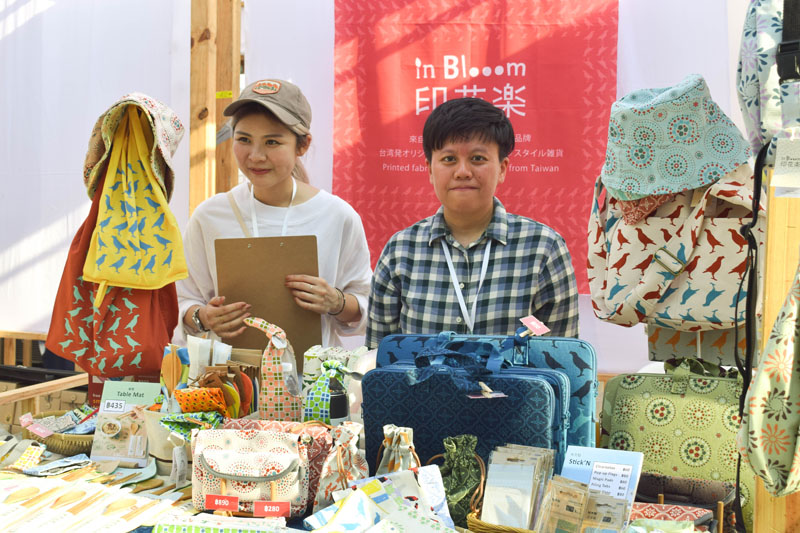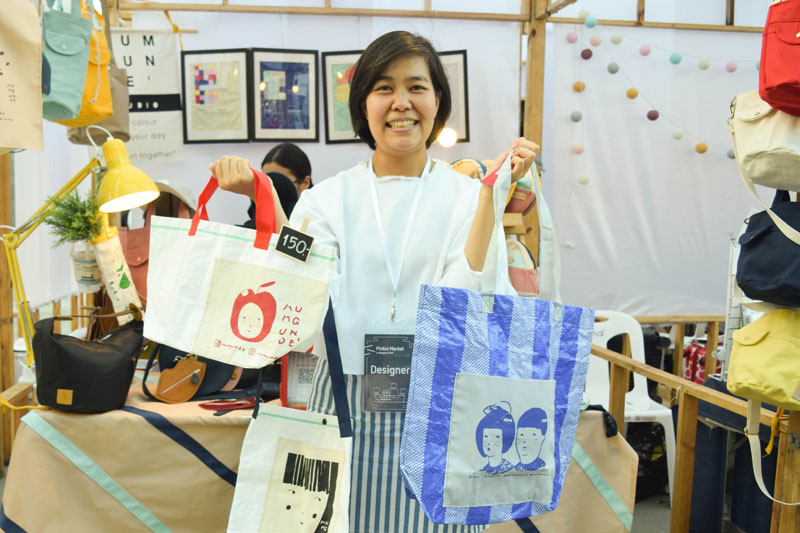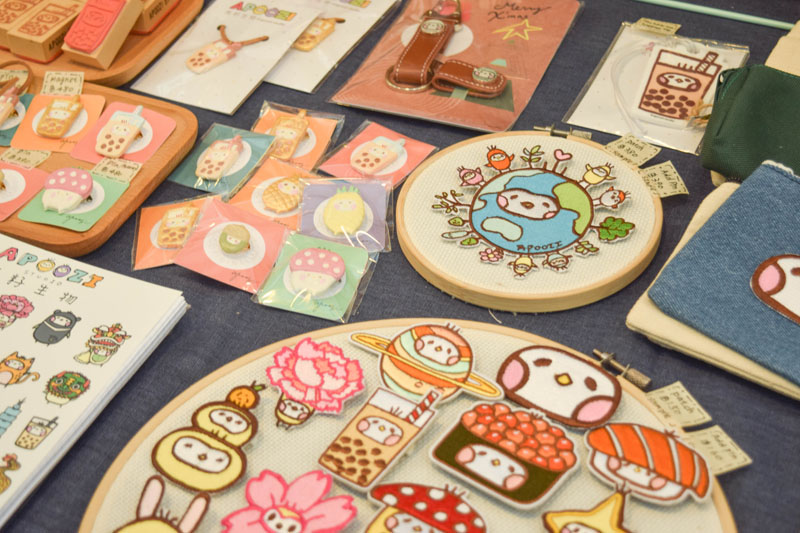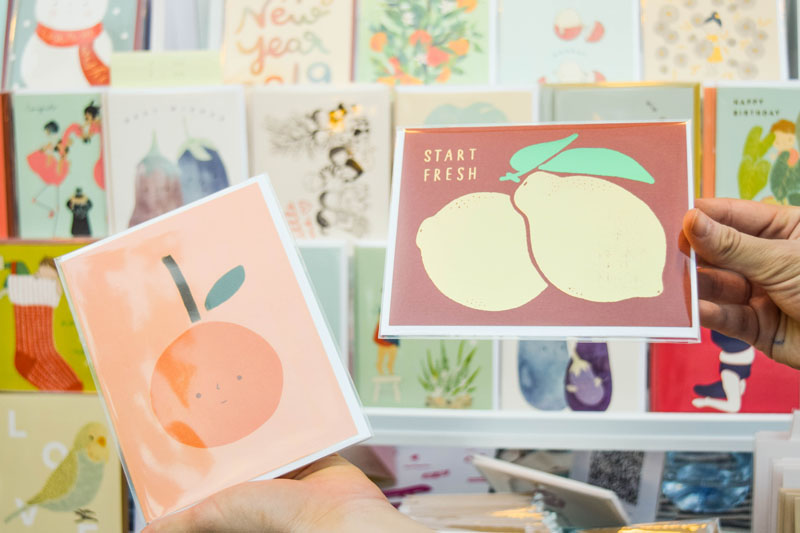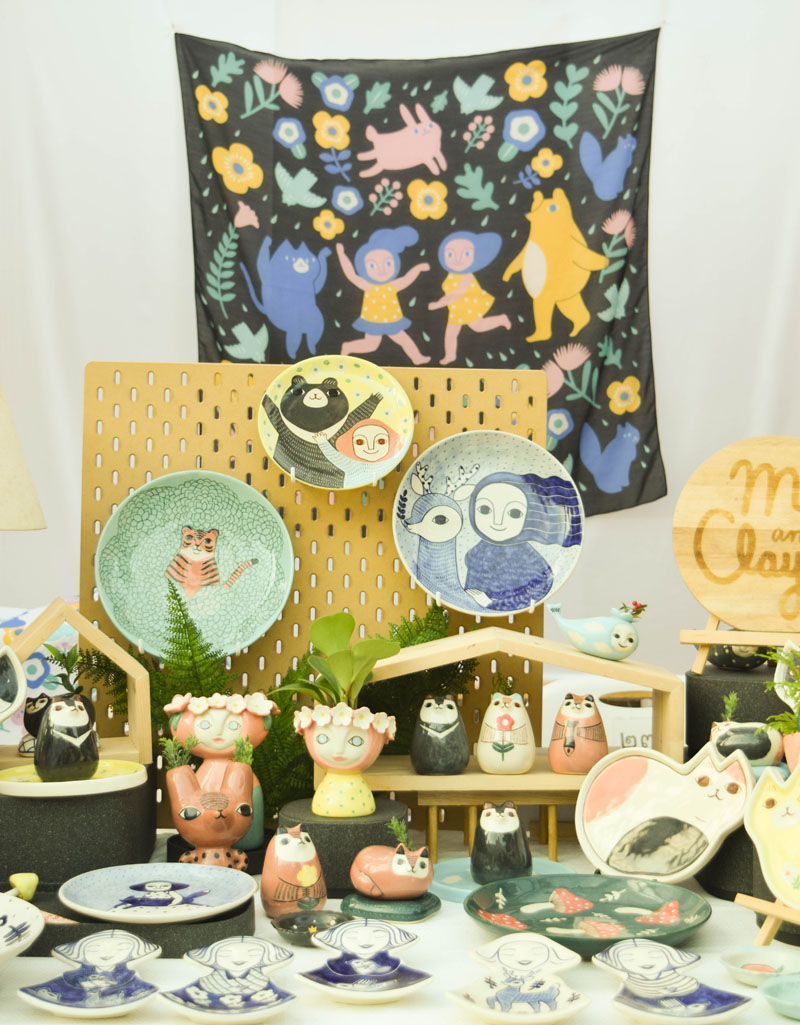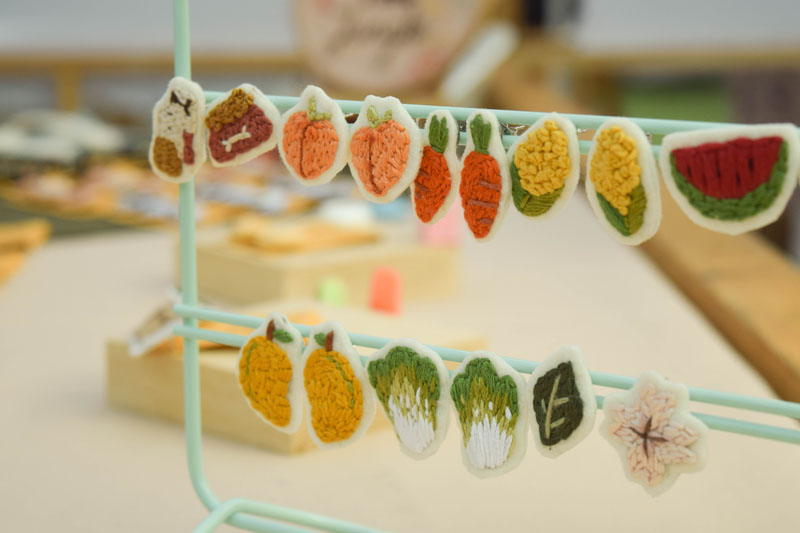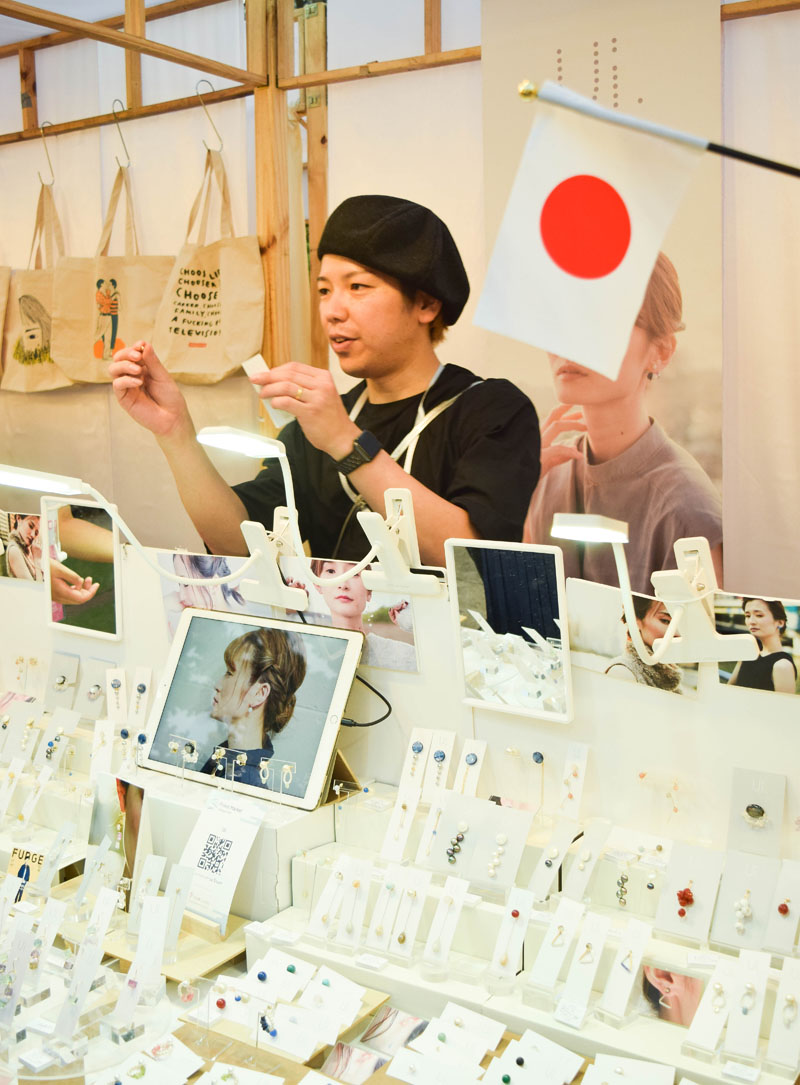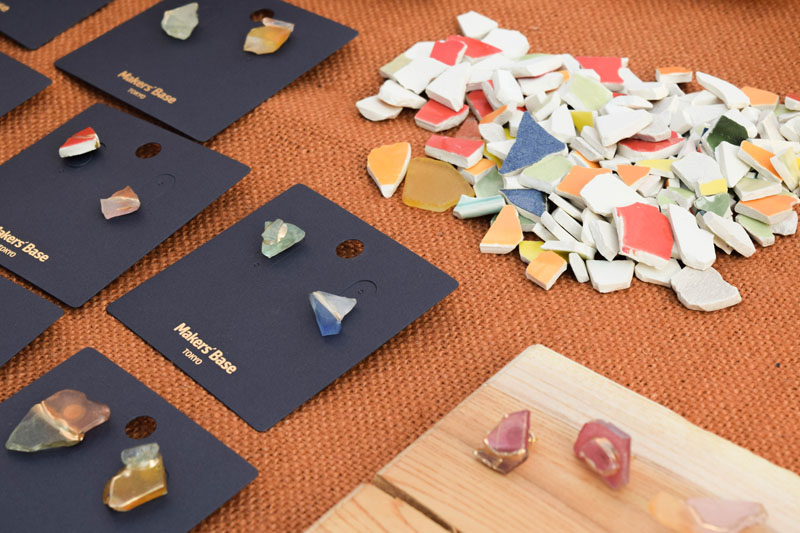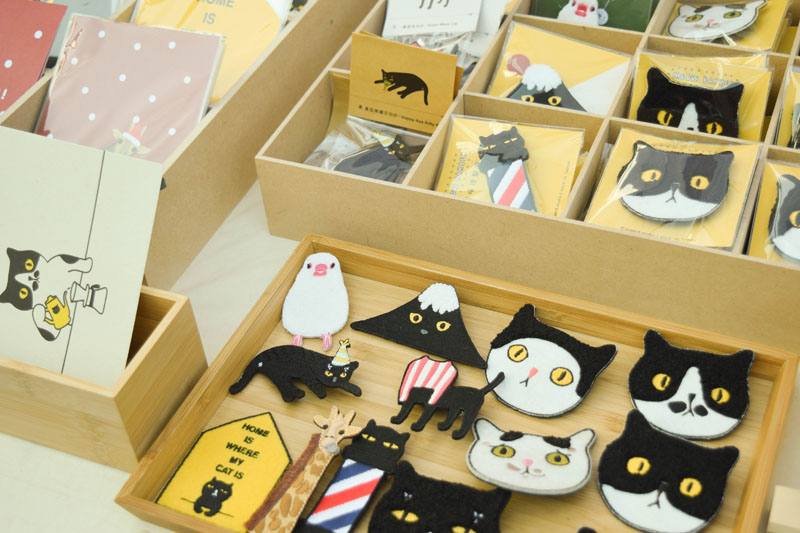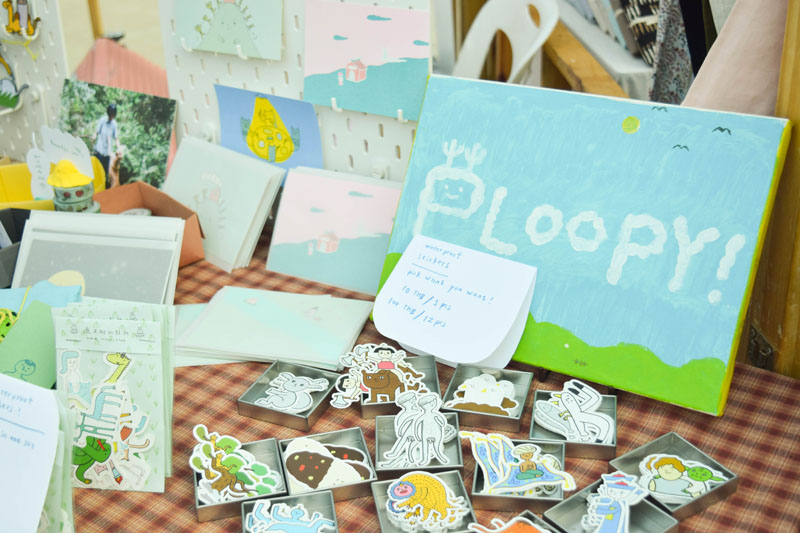 Related stories:
Craft-Nerd Out With Indie Asian Designers on Bangkok Pier Fair
Shop For Thai Souvenirs That Aren't Elephant Pants
Jewelry Brand Brings Beauty From Blight of Khlong Toei Slums 
Designers Take OTOP Products From Nope to Dope
Thai Folk Arts Get 21st Century Makeover
Makeup Makeover: Startups Changing Minds About Thai Cosmetics
Makeup Makeover: Startups Give Local Cosmetic Market a Refashioning