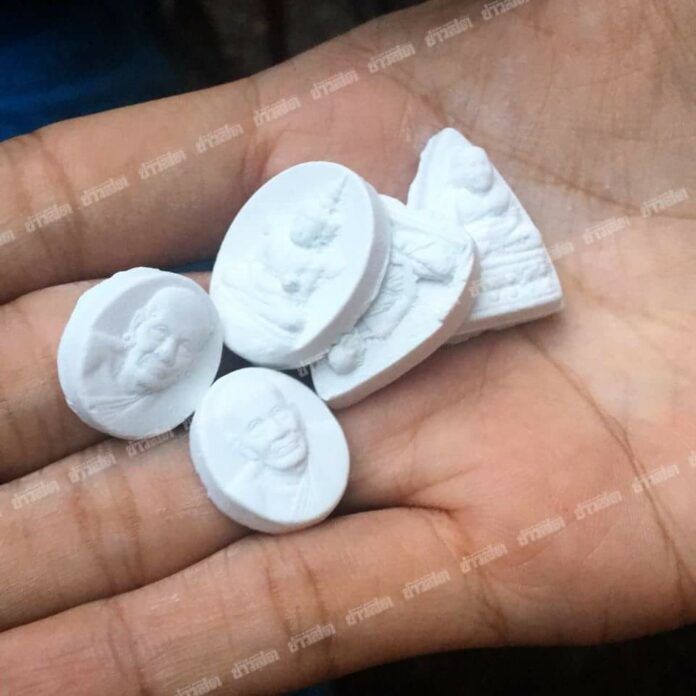 BANGKOK — Amulets produced by a prominent mystic Thai monk had rocketed in price and become scarce by Thursday after he correctly predicted the fate of 13 missing people inside a cave in Chiang Rai province.
Kruba Boonchum Yansangwaro, 53, predicted on Sunday – before the discovery of 12 boys and their football coach – that they were safe and would be found within two to three days.
Those he gave out Wednesday during a ritual in front of the cave quickly ran out. Dealers were trading older amulets by as much as 150,000 baht at Thippanaet Amulet Market in Chiang Mai city, up from 40,000 baht to 50,000 just a week ago.