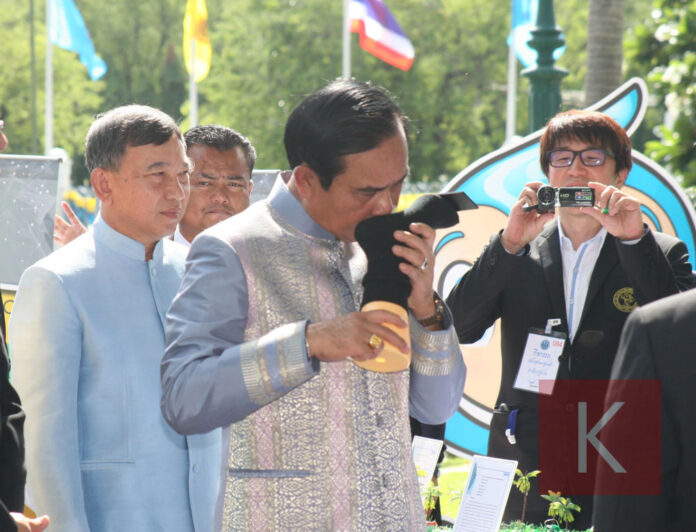 BANGKOK — When Khaosod English first published a photo of junta chairman Prayuth Chan-ocha inspecting a sock at a government expo Wednesday morning, we suspected it might give birth to a few memes.
By Wednesday afternoon the Facebook post had been liked 1,300 times and shared more than 700. The photo clearly prompted laughter and brought some levity to many readers.
"Why on earth did he has to sniff that thing????" Facebook user Supanich Sakcha-um asked the question asked by all the internet today.
Here's a little context: The Prime Minister was visiting an expo in advance of National Science Day featuring "nanotech" products when a particular nanofiber sock caught the retired general's attention. So he picked it up and gave it a good whiff just as a Khaosod photographer snapped a picture.
For Thais, the image is striking particularly because feet are considered the "low" part of the body, and people usually take care not to offend anyone with their shoes or socks in public, let alone smell them.
Unsurprisingly, the photo soon became ready meme material for the internet.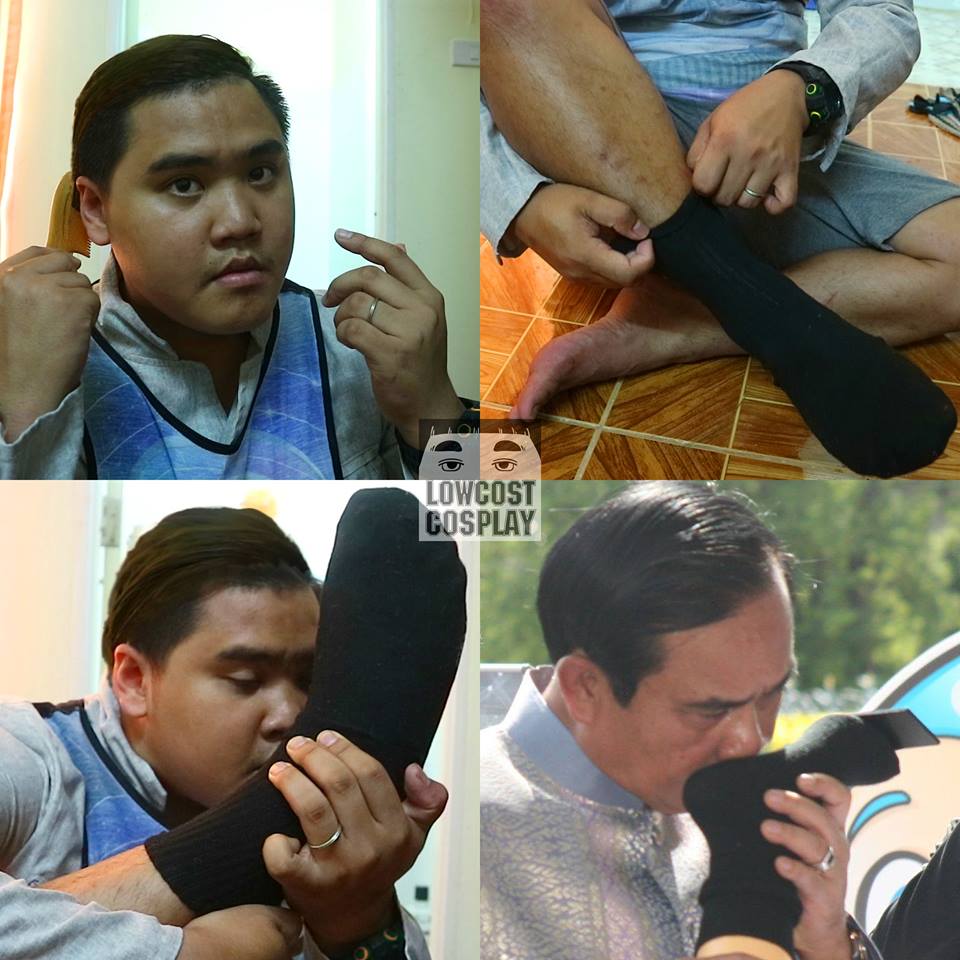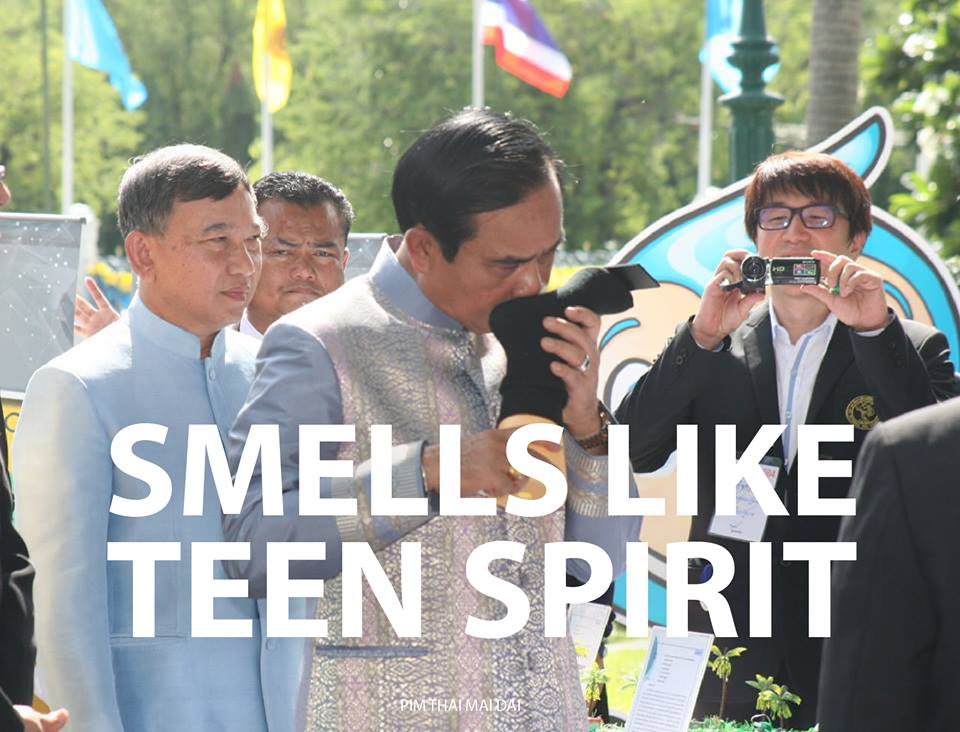 Image: Pim Thai Mai Dai / Facebook