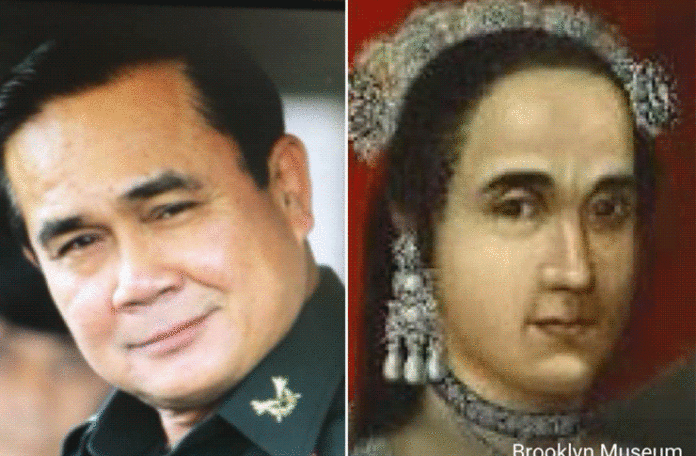 BANGKOK — Were it not for the social media fad of the moment, we would have never known that Gen. Prayuth Chan-ocha has the same eyebrows as woman aristocrat from Spanish colonial Peru in the 1700s.
That was among the more whimsical results we got from matching Thai politicos and celebs to figures from art history using Google's Arts and Culture App. The app uses facial recognition to match faces with those found in its database of works collected from museums worldwide.
Note: The app's matching feature is technically only meant for use in the United States, but if the internet's taught us anything, it's that there's a way around anything. You'll know it's working when opening the app finds a feature labeled "Is your portrait in a museum?"
Here are some matches the app made with famous Thai figures.