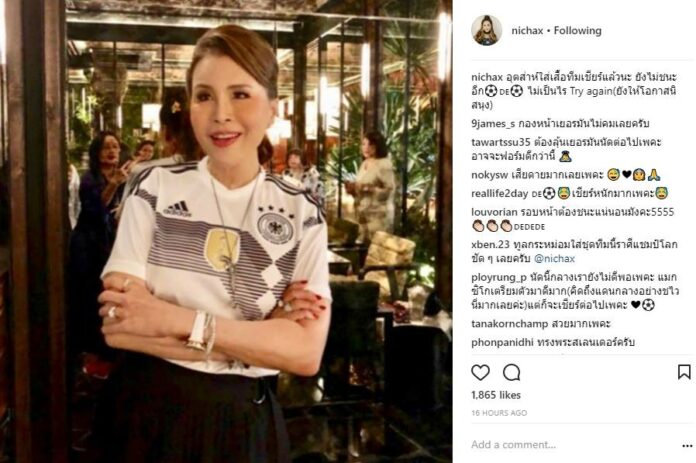 BANGKOK — With the 2018 FIFA World Cup season in full swing, football fever has consumed Thais once again – even members of the royal family.
Princess Ubolratana, an elder sister of His Majesty the King, revealed her support for the 'Iron Eagles' Monday, one day after the previous champions suffered a shocking 0-1 defeat to Mexico.
"Aw man! Even though I put on this jersey, they still didn't win. Mai pen rai, TRY AGAIN (gonna give you another li'l chance)," the 67-year-old princess wrote in an Instagram post of her wearing a German national team jersey.
Read: Princess Ubolratana Goes Full Pop to Fan Faves (Video)
The fact that Thailand's national team has never made it to World Cup finals has never stopped Thais from cheering for a favorite team.
As the country is gripped with football frenzy, police said they have intensified their crackdown on online gambling. Bangkok police said Monday they have confiscated up to 37 million baht and arrested 978 people in connection to football gambling rings.
Related stories:
Princess Ubolratana Goes Full Pop to Fan Faves (Video)