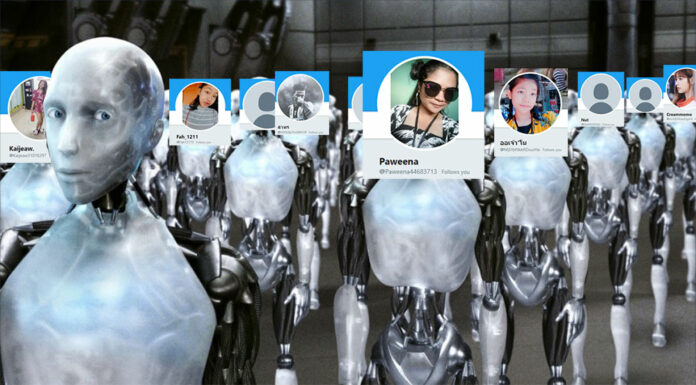 NEW YORK — Twitter said it has begun removing suspicious accounts it has locked from its counts of users' followers.
Twitter users are likely to see further reductions in their follower counts in the coming days. For many, this will amount to a reduction of four followers or less. But large accounts of celebrities and public figures could see bigger drops.
Khaosod English saw an overnight drop of 134 accounts, just a fraction of the hundreds of suspicious new followers that peaked in April.
Read: Someone's Building a Twitter Bot Army in Thailand
An account that's been locked can't tweet, like or retweet posts, and it won't be shown ads. Twitter says it is working to remove fake accounts, bots and abusive posts from its service.
The company said Wednesday that the move will not affect its number of monthly or daily active user figures. In the first three months of the year, it had 336 million active users.
Story: Associated Press, Khaosod English
Related stories:
Twitter Vague on Action as Bot Army Idles