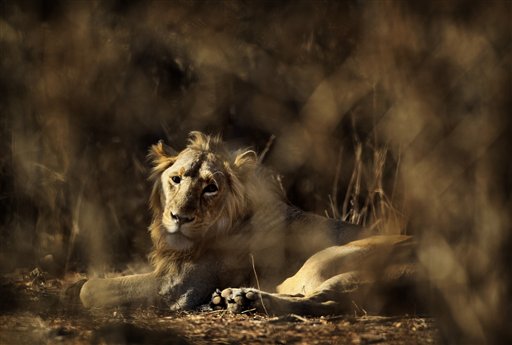 NEW DELHI  — Officials at a forest reserve in western India have sentenced three lions to life in captivity after they were found to have eaten humans.
Seventeen lions in the Gir Forest reserve in Gujarat state were rounded up by forest authorities last month after three people living near the sanctuary were killed in attacks.
Gujarat's chief conservator, A.P. Singh, said human remains were found in the excrement of one male lion and two females.
He said the male had attacked and killed the humans, while the females had eaten the leftovers.
An official at a nearby zoo said Thursday that the male lion was moved to the zoo and the females will be held at a rescue center. The 14 other lions will be released back into the sanctuary.