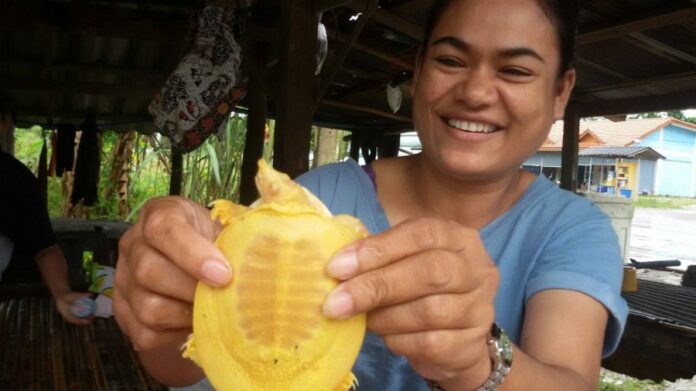 KRABI — When a baby golden softshell turtle emerged from rising floodwaters to crawl into Lirapan Junjamsri's backyard, she took it as a sign of good fortune.
So too did the community members who flocked to see the palm-size turtle Monday and rub powder on its belly in hope its luck would rub off on the eve of the national lottery.
Seeing the 300-gram creature emerge from the same floodwaters which have claimed at least 43 lives as a measure of hope, some people rubbed powder on its belly in hope that it would magically reveal lucky lottery numbers. No success had been reported as of the time of publication.
Lirapan, 40, found the baby gold softshell on Jan. 7 when her home flooded in the Lam Thap district of Krabi province. While moving things out from her home, she stumbled across the little golden wonder hiding under a palm tree in her backyard.
Because of the turtle's auspicious color, she took it as a sign things would get better for her family. Lirapan has been keeping the little turtle in a bucket ever since, feeding it water spinach.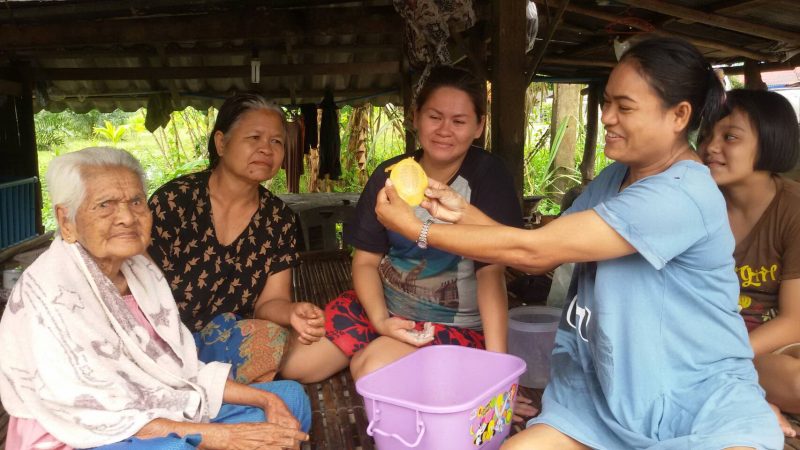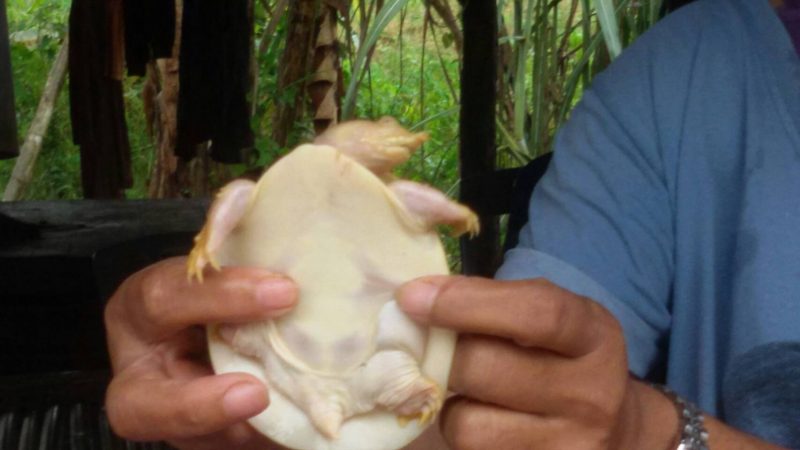 Related stories:
This Giant Snake Ate 5 Chickens. Now They Hope it Will Make Them Rich.
'Chosen' by Sun God, Man's Quest for Lottery Wealth Ends in Melee (Video)