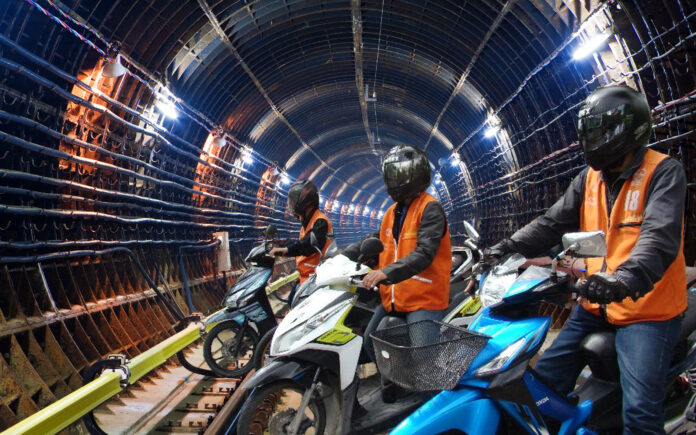 By Dick 'Beastmode' Borrow
BANGKOK — A junta spokesman on Saturday said the regime has come up with yet another "miracle" solution, this time for the "missing link" that left an unfinished kilometer between the costly Purple Line extension and existing subway system.
Where the use of absolute power failed to settle a feud between rival companies over operation of a shuttle service, Col. Winthae Kaewkumnerd said the junta will authorize motorcycle taxis to whisk commuters between MRT Bang Sue and Tao Poon through a tunnel.
Read: Welcome to the NEW New Khaosan English … 4.0!
"It's like old and new coming together in continuous improvement for the benefit of all Thais," Winthae said, his handsome, pixie-cut bangs dancing on the sultry breeze as he spoke.
A motosai ride between the two stations is expected to cost about 100 baht, Winthae said, adding that Uber, Grab or other less-costly services will be blocked from the tunnel.
In other fake news:
Surprise! New Constitution Reads Only 'Vladimir So Hot,' Russian Hacking Suspected
'Department of Livestock 5.0' Campaign Recalled for Shameless One-Upmanship
Drunk Prayuth Article 44's a 'Reasonable Amount' of Sauce on Pizza
90-Day Reporting to be Scrapped for Expats