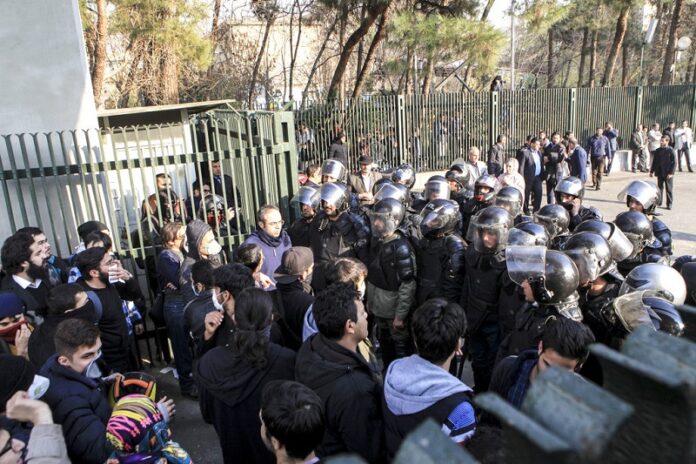 TEHRAN, Iran — An Iranian lawmaker says two more protesters have been killed and others wounded during a demonstration in the southwest amid nationwide protests over the government's handling of the economy.
A Monday report by the semi-official ILNA news agency quoted Hedayatollah Khademi, a representative for the town of Izeh, as saying the deaths happened there Sunday night.
He said the cause of death wasn't immediately known. Many in Izeh, some 455 kilometers (280 miles) southwest of Tehran, have hunting rifles in their homes.
Two demonstrators were killed during a protest in western Iran late Saturday.
The protests began Thursday in Mashhad over economic issues and have since expanded to several cities. Hundreds of people have been arrested.