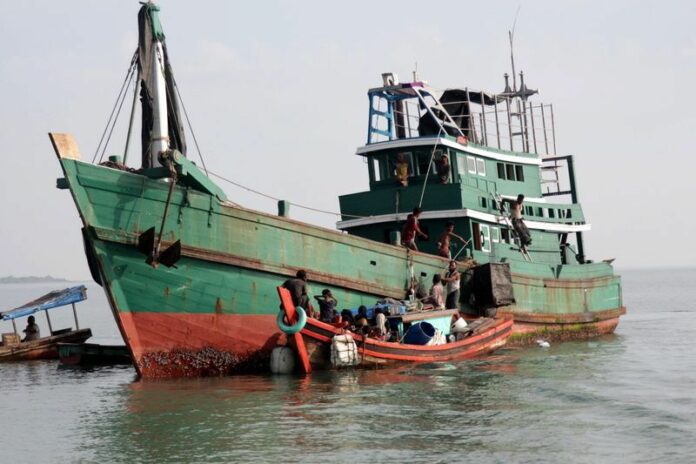 BANGKOK — An expert on the plight of Myanmar's beleaguered Rohingya Muslim minority said the sighting of several dozen boat people said to be seeking refuge in Malaysia probably does not portend a new exodus by sea.
Chris Lewa of the Arakan Project, an independent research and advocacy group, said Sunday's stopover of a fishing boat with 56 people at an island in Thailand's Krabi province is probably not a harbinger of more soon to come, because the weather will soon turn too rough for such crossings.
Thai officials sent the boat on its way to Malaysia. Rohingya, treated as undesirables in predominantly Buddhist Myanmar, used to flee by sea by the thousands each year. About 700,000 have fled western Myanmar to Bangladesh to escape a brutal counterinsurgency campaign by Myanmar's army.
Related stories:
Thais Help Boat With Presumed Rohingya Refugees on its Way