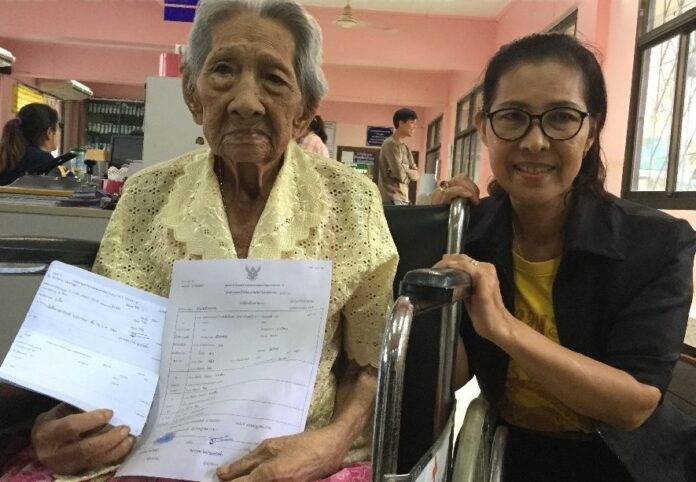 TRAT — A 94-year-old grandmother received her ID card for the first time Monday after a lifetime deprived of rights and benefits as a Thai citizen.
Khan Saiyai, of Trat province, was overjoyed after receiving an ID card in Trat city she had waited over nine decades to obtain. She never received one because her name was not found in the registry of households, so it took decades for her to prove she was born in Thailand.
Arriving on a wheelchair with her daughter today, Khan said she's happy as she will now have access to the welfare system like any other citizen. With her ID card, Khan will be exempted from paying the 20,000 baht fee for recent treatment at a state hospital.
Local official Veera Rerkwanichkul said Khan's isn't the first case, and that three or four other elderly people recently received their cards for the first time. She added that more continue to wait.
When Khan was young, authorities paid less attention to the household registry, allowing fingerprints as valid proof of identity instead.