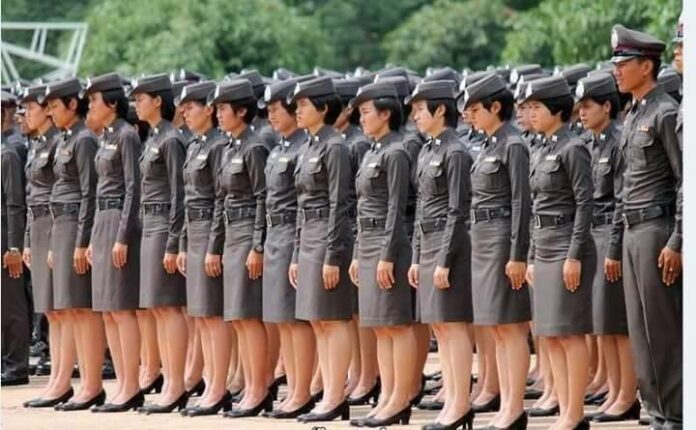 NAKHON PATHOM — Without explanation, the police cadet academy announced Sunday it will only admit men starting next year.
Authorities said women will no longer be allowed to enroll in the Royal Police Cadet Academy for the 2019 academic year, prompting concerns among activists that sexual assault cases may gain less attention with the decrease in female officers.
"It's policy," Capt. Worawut Sripakhon of the cadet academy said Monday morning by phone when asked for an explanation. "We're not allowed to give any more information than that."
Supensri Puengkhokesoong, a women's welfare activist and director of the Social Equality Promotion Foundation said the ban goes against Thailand's Gender Equality Act and could reduce attention toward sexual assault cases and other issues involving women or children.
"According to the law, if a woman is sexually assaulted, the police officer in charge of their case must be a woman," Supensri said. "And cases about family and children, the police officers need to have communication skills as well as knowledge about human, female and children's rights."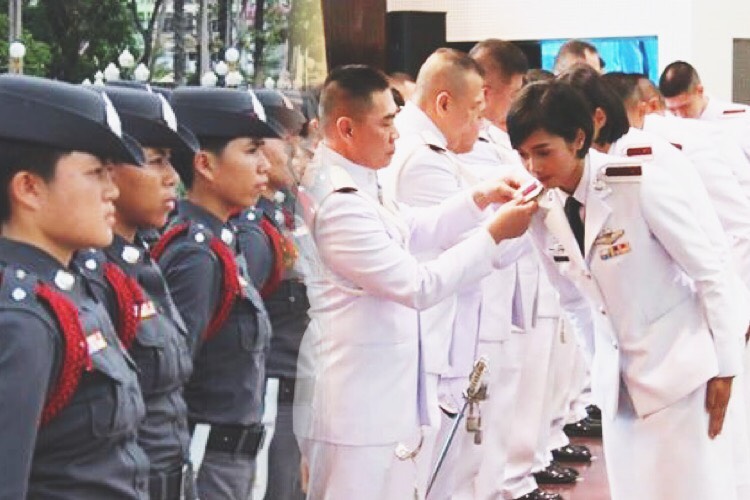 Many netizens expressed concern that such crimes would be handled worse by insensitive questioning from male officers.
"Only policewomen are able to get the real testimony from the assaulted, and their stories of suffering," Facebook used AorAe Jm Cop wrote. "It's as if they're raped again during investigation if there are no female officers. They would rather keep that suffering to themselves."
Supensri said women who had worked to enter the academy for the 2019 academic year are also upset at the new policy after having spent time and money to prepare.
Facebook page Thai Female Investigators posted a widely shared photo of the report with the caption, "There will only be 10 classes of female police cadets, classes '66 [2009] to '75 [2018]. It has been the Royal Thai Police's honor to admit female police cadets."
Several policewomen contacted for an interview declined to give their opinions.
The cadet academy opened in 1901 and allowed female enrollment in 2009, having since produced about 700 policewomen.
Attending the four-year program at the cadet academy as a Matthayom 6 high-school graduate is one of the principal ways to become a policewoman. Two other options are to enter different pre-cadet training programs and to take another test, or obtain a bachelor's degree and then a six-month training program by the Royal Thai Police.
Many netizens expressed disappointment at their dashed hopes and dreams of becoming future policewomen.
"So ancient. I feel sorry for the girls and women with dreams of becoming a policewoman," Jittawan Konsertaemaineab said.