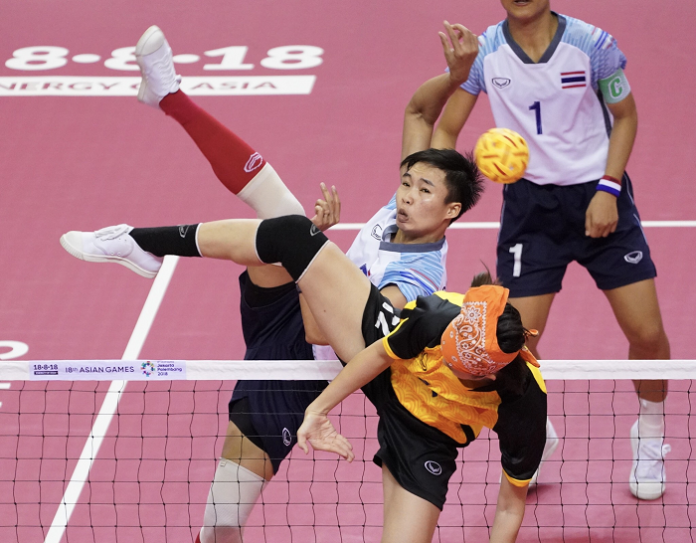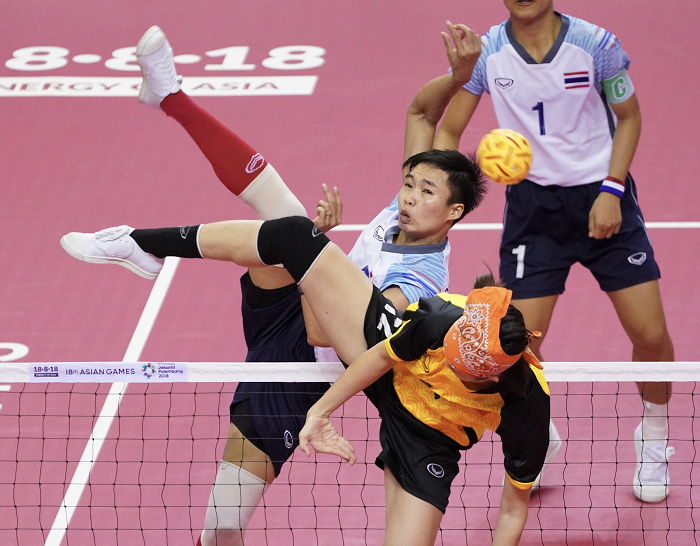 BANGKOK — For the first time in more than two decades, Thailand failed to secure a top-10 medal ranking at the Asian Games after they ended Sunday.
As more than 100 Thai athletes started returning from Jakarta, Indonesia, Thailand faced a rude awakening after finishing 12th with 73 medals: 11 golds, 16 silvers and 46 bronzes – their worst performance since 1994.
Boxing – in which Thailand has usually performed well – failed to secure a gold. The nation also underperformed in men's football – one of the most popular sports in the country – after being eliminated in the group stages, leading to coach Worawut "Yong" Sriraman's dismissal.
The tally would have been worse if the national male and female sepak takraw teams would not have won four gold medals from the four categories it entered. Panipak Wongpattanakit clinched a likely gold in women's kyorugi taekwondo and Jai Angsuthasawit was the surprise after winning in the men's keirin cycling.
Some on Thai television blamed the proliferation of professional leagues in sports such as football and badminton, making the nation's top athletes too tired to properly prepare for the games.
The kingdom's poor performance was further highlighted after it failed to obtained the at least 17 golds predicted by the Sports Authority and Olympic Committee of Thailand prior to the fortnight in Jakarta.
The country did however secure a much larger total tally in comparison to 2014, where despite clinching one more gold it only won 47 medals as a whole.
Matching its rise in economy and political clout, China dominated the games and came first for the 10th consecutive time, with 132 golds, 92 silvers and 65 bronzes. Thailand's hugely popular women's volleyball team made history Saturday by playing the final for the first time against the seven-time champions, but was outclassed by the Chinese squad in three sets.
Coming second was Japan, with 75 golds, 56 silvers and 74 bronzes. South Korea came third with 49 golds, 58 silvers and 74 bronzes. Among their most popular was the victory in men's football, whose squad – which includes Tottenham Hotspur forward Son Heung-min – avoided military conscription thanks to their 2-1 victory over Japan.
Winning a gold at the Olympics or the Asian Games exempts any South Korean athlete from enlisting in the mandatory 21-month service.
Hosts Indonesia finished fourth, with 31 golds, 24 silvers and 43 bronzes, with Uzbekistan, Iran, Taiwan – as Chinese Taipei – India, Kazakhstan and North Korea rounding off the top 10.