Top: Flooding Oct. 23, 2011 at Thupatemi Stadium in Pathum Thani.
BANGKOK — A woman drowned to death in the capital last night, but although seasonal flooding is approaching the capital, experts said Thursday the death was unrelated and Bangkok will likely be spared from the deluge.
Phanumas Sae-tae, 41, drowned Wednesday night in the eastern Bangkok district of Prawet after becoming trapped in her vehicle in a depressed roadway submerged by a flash flood. Her vehicle stalled out in rising waters after she drove into the street near Airport Rail Link Ban Thap Chang. It took seven hours for rescue workers to recover her body.
The wider flooding crisis that has killed dozens since it hit the northern and central regions in July, today reached Prachinburi city, about a two-hour drive east of the capital. Despite rising waters and reports that the nation's network of dams are filling to capacity, a state engineer and environmental expert said the capital is not under threat.
Flooding in seasonally prone areas is actually happening at statistically lower levels than in previous years, according to Urin Soteyonem, a hydrologist with the Royal Irrigation Department. He said that means a slimmer chance of floodwaters reaching Bangkok.
When people are talking about flooding, we're already looking ahead to the dry season
"If you check back at flooding in Phetchaburi in 2015 to 2017 and ask around with locals, the flooding this year is less than in previous years. It's about 30 [centimeters] to 40 centimeters now, and only in low areas by the sea, compared to meter-high floods of before," Urin said.
Read: Flooding Hits Phetchaburi City as Crisis Continues
Elsewhere in Prachinburi's Kabin Buri district, flooding is only a third of its usual level for this time of year, he added.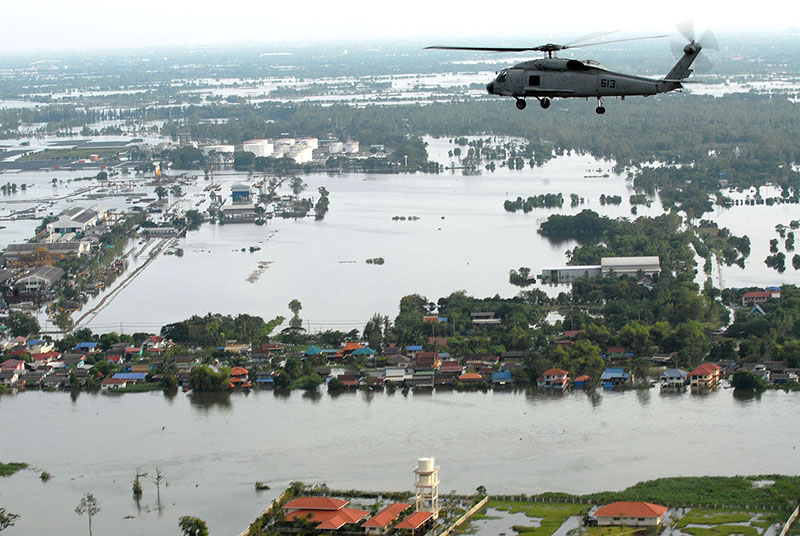 Urin maintained that Thailand's extensive waterworks system – 35 large dams, 400 smaller ones – is enough to contain flooding. He said the fixation on dam capacities should not be a cause for alarm, as it is routine to retain water for agricultural use during the dry months.
"We already did mathematical calculations about how much water will be needed, which is why sometimes the capacity can be as high as 80 percent," the engineer said. "We have to balance the water between the seasons' dynamics, both rainy and dry season. When people are talking about flooding, we're already looking ahead to the dry season."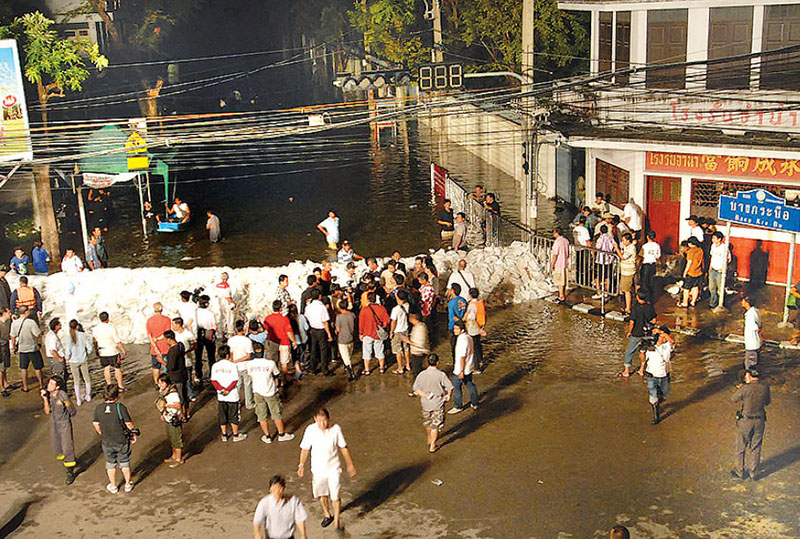 The director of Greenpeace Thailand agreed flooding will likely be limited to the outlying provinces and their reservoirs. If anything, Tara Buakamsri said, drought poses a bigger threat.
"We have heavy rain now, but it will taper off later this year and into next year because of the El Nino phenomenon. We will probably have less rainfall compared to other years," Tara said, referring to a cyclical weather phenomenon of warmer ocean currents in the East Pacific.
Though Bangkok is like the spigot at the bottom of the national floodplain, there are other paths for water to release into the gulf.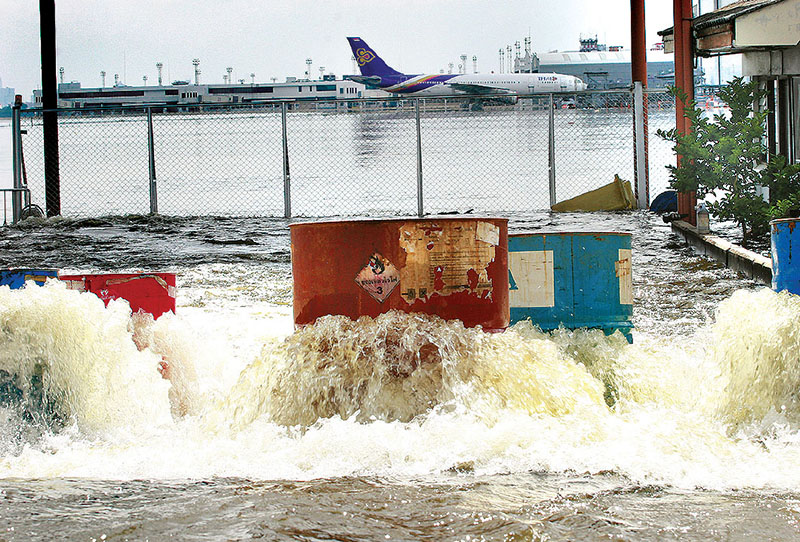 "Floodwaters in Prachinburi will drain out toward Chachoengsao and then into the gulf," Tara said. "Of course dams in the provinces have to release water, but as long as water management is good and kept in the kaem ling [water-retention pockets] there's a very small chance Bangkok flooding."
The last time severe national flooding reached the capital was in 2011, when much of Bangkok save for the central business district were inundated by meters of water. Damages were estimated in the billions of baht.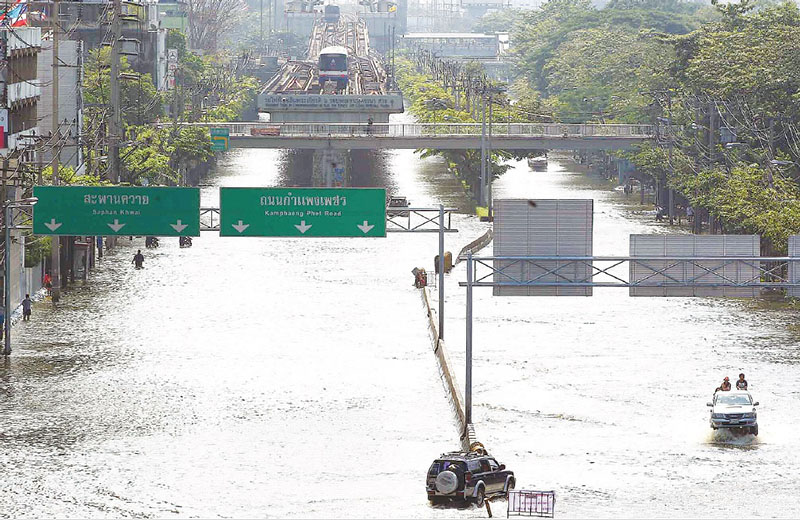 Then, dams reached capacity as a tropical storm dropped heavy rain months earlier in May, earlier than normal. Conditions were compounded by La Nina, the opposite current pattern from El Nino which delivers colder water and wetter weather. By October, the system was overwhelmed by the sheer amount of water draining from the highlands and flood plain.
"If everyone goes as expected and there are no extreme weather conditions, then 2011 won't happen again. The water will be even lower than last year," Urin said.
The environmentalist echoed the engineer.
"Bangkok has adequate dykes and high enough flood walls and will withstand the worst-case scenario, unless we're hit with 10 crazy storms or something," Tara said.
Related stories:
Flooding Hits Phetchaburi City as Crisis Continues
Tropical Storm 'Bebinca' to Pound the Provinces
Warning: Be Alert For Flash Floods, Landslides Nationwide
Why Was Bangkok Not Warned of Flooding?