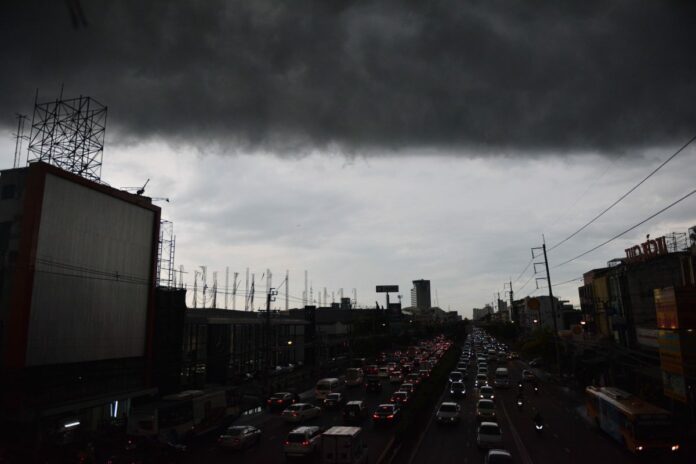 BANGKOK — Much of the nation will get wet and precipitation ranging from light showers to heavy storms move in with a tropical storm this weekend.
Though Tropical Storm Bebinca is still on approach from the South China Sea, it's expected to drive rainfall over most of the nation starting Thursday night and over the weekend. While provinces in the north and west will be hardest hit, the capital is expected to be spared the worst of it.
"Bangkok won't be affected that much. I expect normal rain from the night of [Friday] through the morning," said Seree Supratid, director of the Climate Change & Disaster Center at Rangsit University. "There's no need to panic excessively."
Provinces that should be alert include the northern provinces of Uttaradit, Nan, Chiang Rai and Mae Hong Son. To the west, Tak, Kanchanaburi, Phetchaburi and Ratchaburi are in for a soaking, as are the eastern seaside provinces of Trat and Chanthaburi. Ranong in the south should also expect heavy rain, according to Seree.
State meteorologists warned that heavy storms could cause flash flooding. Since the start of August, several northern and central provinces have been hit with flooding and are girding for the coming storm. On Thursday, Nan Gov. Paisan Wimonrat warned residents to prepare for flash floods and mudslides, two weeks after one wiped out a community there, killing a family of eight.
The 400-kilometer-wide storm is moving in from the South China Sea and expected to reach Vietnam by Saturday when it will weaken to a depression. Rainfall is expected to lessen Sunday through Tuesday, according to the Thai Meteorological Department.
Related stories: