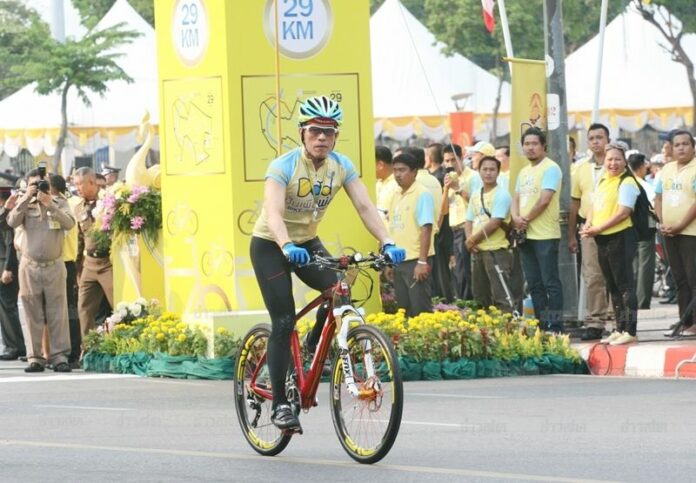 BANGKOK — His Majesty the King is set to lead thousands of cyclists in an epic bike ride across town again in December.
Media reports said Thursday the event, titled "River of Rattanakosin," will take place on Sunday, Dec. 9, a day before the 85th anniversary of Thailand's first formal constitution.
It's a sequel to 2015's "Bike for Dad" event back when King Vajiralongkorn was still the crown prince. That event was organized to honor his father, King Bhumibol, who died 10 months later.
For this year's return, the king will take off from the Royal Plaza in Dusit district accompanied by his daughters, princesses Bajrakitiyabha and Sirivannavari. Up to 40,000 cyclists are expected to join the convoy on the 21-kilometer route to Lat Pho Park in the southern edge of the city.
The group will then bike back to where they started, taking a slightly different 24-kilometer route. The round trip will take about two hours, reports said.
Police will close off traffic on selected roads that day.
A winter-themed festival, "Warmth of Love," will also return to the Royal Plaza in front Dusit Palace, running from Dec. 9 to Jan. 19. Those wishing to view the gardens, markets, music shows and exhibitions there are encouraged to wear traditional Thai costumes.