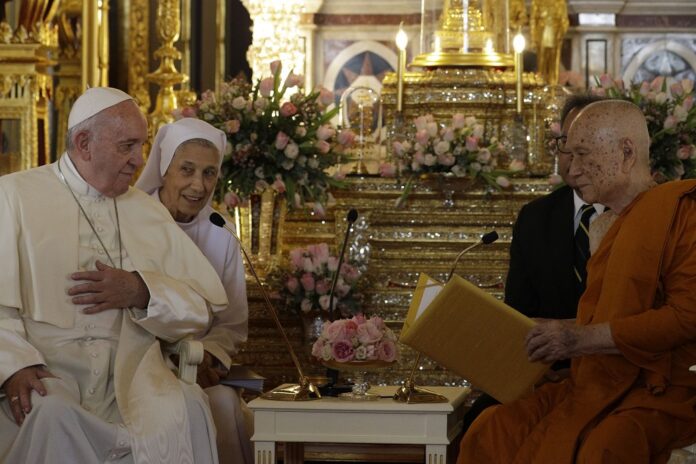 BANGKOK (AP) — Pope Francis is committing the Catholic Church to working more with Thailand's majority Buddhists to launch projects to care for the poor and the environment.
Francis made the pledge during a meeting Thursday with the supreme Buddhist patriarch at the Wat Ratchabophit temple. It was the second time a pope has called on the spiritual leader of Thailand's Buddhists, after St. John Paul II visited the temple in 1984.
There are fewer than 400,000 Catholics among Thailand's 65 million people, yet Francis said they nevertheless have enjoyed freedom in their religious practice.
He called for increasing charitable initiatives to improve fraternity and to help the poor "and our much-abused common home."